Meditation is losing focus & bringing it to a point again and again. It is about re-centering and bringing them back to a starting point. It is a flow of wandering, and each time coming home to where you started.
Find your grounding and a healing environment in the land where many spiritual masters have found their spiritual calling.
Is sitting cross-legged, eyes closed in complete silence meditation? True that is the typical picture that pops up in the mind when one hears the word.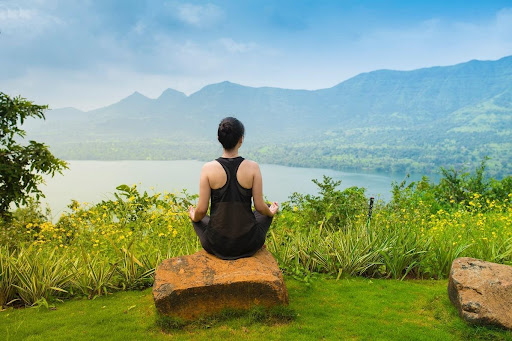 Meditation is losing focus and bringing it back to a point again and again. It is about re-centring and bringing them back to a starting point. It is a flow of wandering, and each time coming home to where you started.
The benefits of this are many, like learning to observe thoughts with a detached approach, slowing the pace of our inside chattering, and stretching the mind-muscle to translate this practice into our daily lives, to mention a few. Ultimately this practise of Meditation helps us beat stress, build willpower and have a stronger focus.
Meditation has many approaches and India as a country has seen many Masters share its beauty and depth. In recent years, with a growing interest in Mental Health, there is a bigger need than ever to heal our internal environment through meditation so that it can benefit our external life too.
Here are 10 Reasons to take a Meditation Retreat in India…
1. Grounding
The Gaia or earth energy in India vibrates with active prana, or life force. The air, water and sunlight all have active energies that give you the perfect grounding to enhance your meditative journey. For that matter, Atmantan Wellness Resort in Pune sits on the crystal land of prana, known for healing properties, and opening up blocks that lead to positive changes.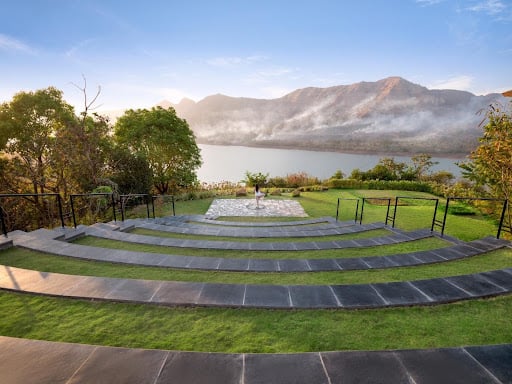 2. The land of Yoga
India is the land of Yoga; Yoga means to join or unite. It is the practice of finding a holistic balance between the body, mind and soul, following physical and mental disciplines through asanas (postures) and philosophy. Meditation is an essential component of Yoga. Its benefits range between mental health, physical mobility, anti-ageing and spiritual oneness. What better place than India than to take on Yoga for life?
Know more about our Yoga & Meditation retreat.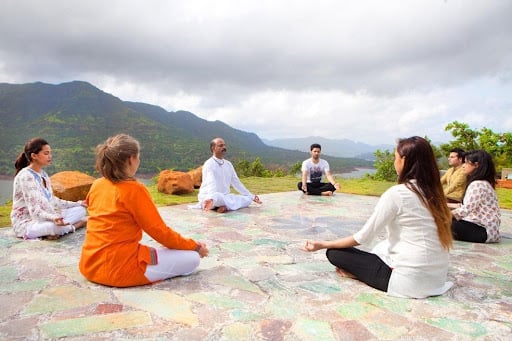 3. Ayurveda
India is also the birthplace of Ayurveda! Backed with this ancient powerhouse of nurturing alternative medicine science, India is a treasure trove of natural treatments, medicinal herbs, and food philosophies, all of which believe in the power of the body to heal itself, and the art of balancing the chakras.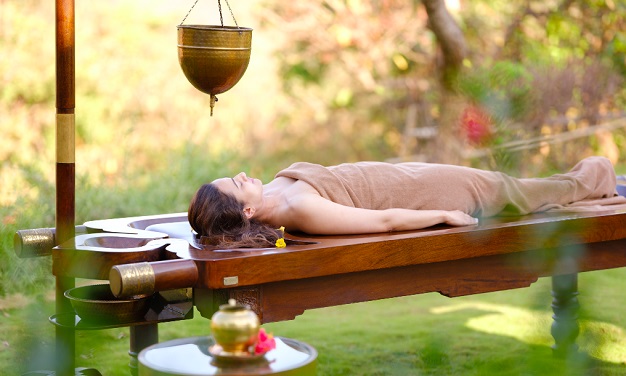 Know more about our personalized Ayurveda and Panchakarma retreat.
4. Sattvik food
When one sets out to do an emotional or spiritual detox, food plays an important role. India is known for its pure vegetarian and natural sattvic food (Seasonal fresh fruit, ample of fresh vegetables, whole grain, pulses, sprouts, dried nuts, seeds, honey, fresh herbs etc.).
The power of sattvik food is that its healing properties help reset the gut environment. Gut is the second brain of the body, and with the right cleanse and detox, it clears up blockages of stress, emotional trauma and paves way for a happier body and mind.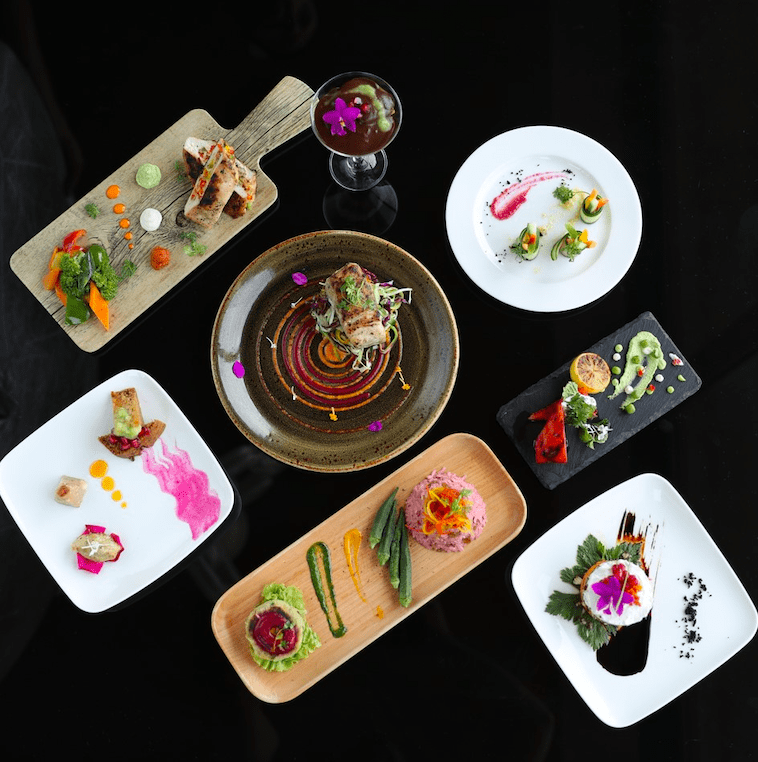 5. Soul searching
At times we all want to look inwards… faced with questions and searching for meaning or answers all inspire us to take time off for soul searching. A meditation retreat offers an apt trampoline to take you on an inward journey, so as to deepen your connection with self and find your life purpose. This is where your body, mind and soul has the free reign to wander. Atmantan Wellness Centre, which sits atop a crystal hill, is a land where the emotional healing energies of the crystalline land enhance spiritual cleansing and searching.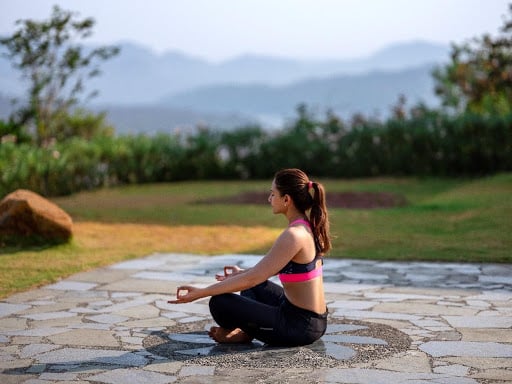 6. The energy of spiritual Masters
It is said, India has seen so many masters meditate and spread spiritual lessons, that the energies here are apt for beginning a quest here. It has the safety net of spiritual predecessors (may it be Gautama Buddha, Swami Prabhupada, Adi Shankara and countless others) and their precious knowledge, with scientific backing is what makes India a safe zone. World over, people come here to explore the other worlds through meditation and spirituality.
7. Silence
Sound is a healer and when you quieten the self, the surroundings amplify their musical harmony in nature and help align thoughts. The chirping of birds, breezy wind, and even the rustling of leaves can be meditative. India known for its natural abundance is a land where one can immerse themselves in silence, which tucked away in a green habitat. Atmantan, surrounded by 45 acres of lush green mountains, is a biodiversity hotspot (In the Western Ghats) which makes it the perfect setting for a silent journey inwards midst healing nature sounds.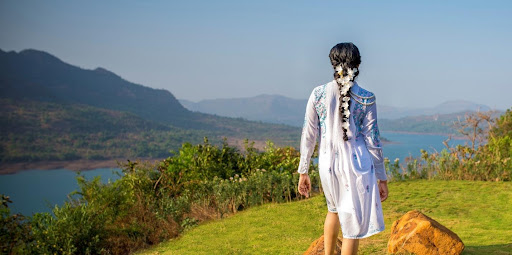 8. Meditation is cultural here
Meditation is an ancient practice in India. Here both the Hindu and the Buddhist traditions have been using it for ages. Chanting, Pranayama, and silent meditation is a part of Indian culture… this is where the universe blesses the seed of meditation! It is no wonder that this is where the people of the world come in search of spirituality.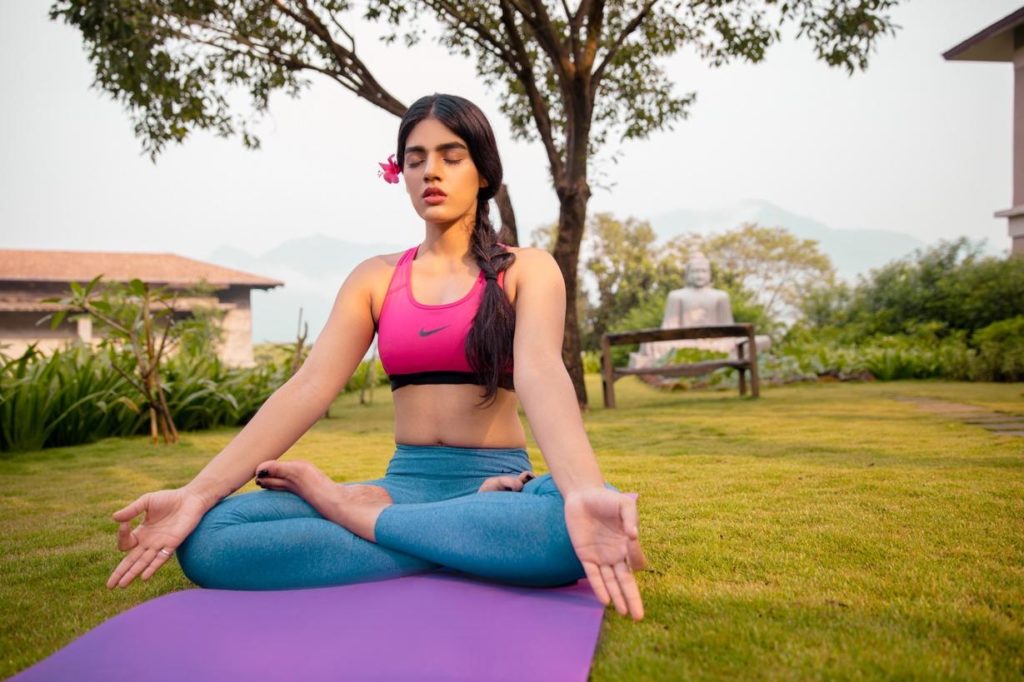 9. Trained teachers
A personal guide, what we call a guru/teacher, is someone who initiates a journey and stands in support and guidance; Meditation can be overwhelming and its spiritual quests can be confusing… If you're a beginner, it is always the best decision to do it with a practicing teacher. Find what works best for you, here you will find many practitioners and teachers, all of whom are there to handhold your immersion into this practice.
10. Organically feel whole again
Answers reach you faster when living organically. A meditation retreat here will leave you empty of negative emotions and give you a positive approach to facing blocks and emotional upheavals head-on. A simple practice where you call on the inner self is far more fulfilling than using complicated techniques and gadgets to get there; a meditative retreat in India provides you with the all basics you need to feel whole again.
You can then carry these organic practices with you wherever you go. There is a simplicity to the meditative practices here, and this is a gift of longevity, inner peace and spiritual growth that you then give yourself for life.