NATURAL HEALING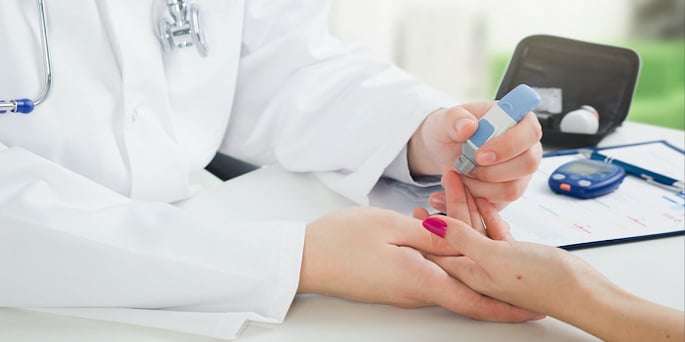 LIFESTYLE DISEASES ARE THOSE THAT WE SUFFER BECAUSE OF OUR COMPROMISED WAY OF LIVING
Around 60%–70% of all healthcare visits are for lifestyle-based diseases and simply put, these are preventable diseases! Lifestyle diseases like cancer, heart disease, obesity, diabetes, and other non-communicable diseases are today amongst the fastest-growing causes of death and disability around the globe. Lifestyle diseases are defined as diseases linked with the way people live their life. This is commonly caused by bad lifestyle choices which could include alcohol consumption, drug abuse, and smoking, as well as lack of physical activity and unhealthy eating habits.
THE MORE AFFLUENT A NATION, HIGHER THE RISK OF LIFESTYLE DISEASES THERE
Ironically, these diseases appear to increase in frequency as countries have become more industrialized and people live longer! It might hence seem counterintuitive that as a nation becomes more affluent, there is a significant rise in lifestyle-based or non-communicable diseases (NCDs) and auto-immune diseases. This happens quite predictably more when urbanization occurs, per capita income rises & wealth is created; as a result of this very wealth and affluence, our dietary and lifestyle choices raise the risk of these NCDs.
A simple example of how we are at risk as we become affluent:
With the use of motorized vehicles and electronic devices (Mobiles, laptops, etc.) our physical activity becomes hampered and thence, we start suffering from spikes in obesity, high blood pressure (hypertension), depression, elevated blood glucose levels, higher lipids etc. These risk factors affect and increase our odds of…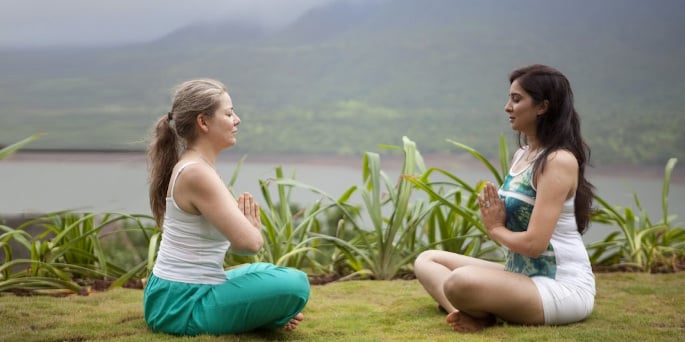 heart disease,
stroke,
diabetes,
cancer,
hormonal imbalances,
inflammation, and
gut-related diseases.
This is a daily Vicious Cycle for many of us.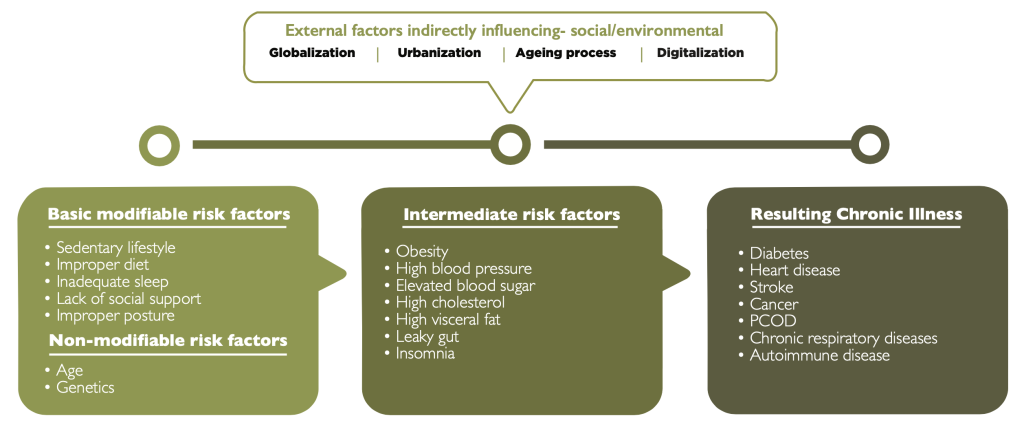 WE NEED TO CONSCIOUSLY STEP OUT OF THIS 'VICIOUS CYCLE' INTO THE
'VIRTUOUS CYCLE OF GOOD HEALTH'
The time has come to consciously step out of the 'Vicious cycle; into the 'Virtuous Cycle of Good Health'! This includes eating right, staying active, sleeping well, creating a feel-good environment, having family & friends in a positive social circle, and even getting help at the right time. Atmantan's NATURAL HEALING programme is a medically-guided comprehensive programme that addresses this very lifestyle and auto-immune condition. This natural healing retreat is a preventive and curative programme that integrates the science of functional medicine, with nutritional therapy, naturopathic treatments, and home-detox supplements. This is the premise of Atmantan's healing and wellness centre provides, the right clinical care that includes holistic and fitness classes, physiotherapy assessments, educational workshops, and social support, helping you manage and even reverse your disease!
BENEFITS of Natural Healing Retreat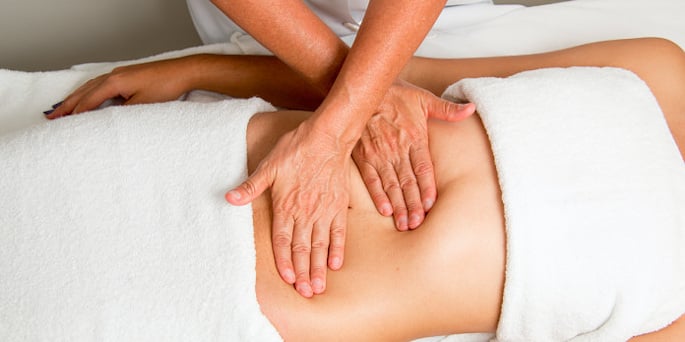 Benefits
Treats the Root Cause of Illnesses
Improved Quality of Life
Particularly recommended for…
Morbid obesity
Diabetes mellitus
Thyroid dysfunctions
Hashimoto/ Graves' disease
Polycystic Ovarian Disease (PCOD)
Fibroid
Endometriosis
Infertility
Benign Prostatic Hypertrophy (BPH)
Erectile Dysfunctions
Asthma
Hypertension
Cardiovascular diseases
High Cholesterol/Triglycerides
Allergic sinusitis
Osteo-arthritis
Rheumatoid arthritis
Ankylosing spondylitis
Systemic Lupus Erythematosus (SLE)
Gout
Fatty Liver (non-alcoholic)
Irritable Bowel Syndrome (IBS)
Crohn's disease
Gastritis
Peptic Ulcer
Gastro-Oesophageal Reflux Disease (GERD)
Migraine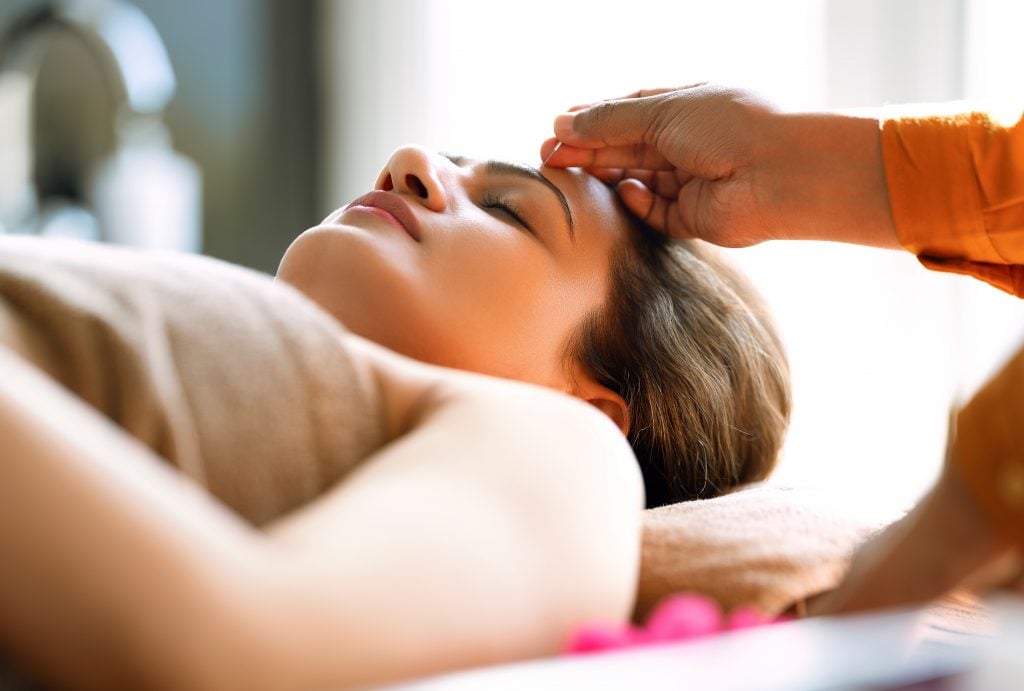 HIGHLY EFFECTIVE DISEASE MANAGEMENT PROGRAMME FOR LIFESTYLE & AUTO-IMMUNE CONDITIONS
This NATURAL HEALING RETREAT is essentially a highly effective disease management programme for a wide range of lifestyle & auto-immune conditions; the duration of the retreat is decided upon by the medical team post the screening of the condition only (& mostly prior to arrival). This is one of the most healing retreats in India, where you experience supervised care and lifestyle modifications in the natural healing centre of Atmantan.
Guest healthcare and safety are our topmost priorities. Our doctors will do an initial evaluation before you arrive and will advise you on the recommended duration for your retreat. The minimum duration is 7 nights.
On the day of your arrival, your consulting doctor will prescribe your treatment plan based on your health profile and symptoms. The inclusions mentioned below are indicative.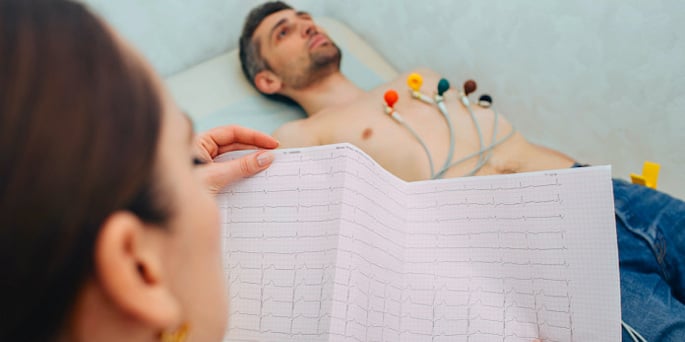 ——————————————————————————————————————–
DOCTOR CONSULTATION & MONITORING
BODY COMPOSITION ANALYSIS
(Including NETI, DHOUTI, GARGLING, LAGHU SHANKH PRAKSHALAN, TRATAK & EYE CLEANSING – As per Wellness Consultant's Prescription)
DAILY FITNESS AND LEISURE ACTIVITIES (Such as TRX, Stretch, Yoga, Spinning, Dance, Laughter Therapy, Pranayama Breathing, Meditation, Cooking Class and other Group Classes)
THERAPEUTIC FOOD (Starting with Lunch on the day of arrival)
FRESH HERBAL MEDICINES
UNLIMITED USE OF WATER THERAPY SUITES (STEAM, INFRA-RED SAUNA) AND INDOOR HEATED POOL WITH VITALITY SHOWER
DEPARTURE DOCTOR CONSULTATION
Your Doctor may prescribe additional wellness therapies and/or homoeopathic supplements to help relieve your symptoms.
Insulin Resistance Can Be Reversed And Morbid Obesity Can Be Managed Successfully! Read & Share
Case Study of a 45-year-old With Diabetes & Morbid Obesity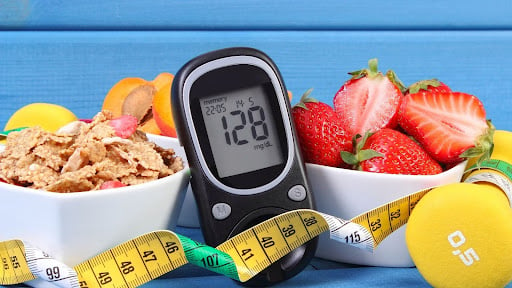 LIFE BEFORE ATMANTAN…
This lady guest was diagnosed with Type 2 Diabetes and had been living with this condition for over 7 years. She was as a result of this suffering from morbid obesity. While being fed and constantly putting on weight (despite following several diet plans), she decided to come to Atmantan looking for a solution.
When this 45-year-old checked into Atmantan, her reports showed that her Fasting Sugar level was 150 mg/dL (normal should be 99 mg/dL) and PP sugar was 200 mg/dL (normal should be less than 140 mg/dL). She was also on a daily 1000 mg (metabolic inhibitor class of medicine used when suffering from Diabetes) allopathic tablet.
HEALING JOURNEY AT ATMANTAN…
At Atmantan she was put on an integrated Doctor-guided programme right away in an attempt to reverse her diabetic condition and provide her with the much-needed weight loss. Her programme was designed as a 16-week one, which would be a combination retreat of Weight Balance, Master Cleanse and Natural Healing. 
After running diagnostics, it was realised that while she weighed 96 kgs and had a visceral fat reading of 19, she was suffering from insulin resistance! The treatment protocol consisted of treating the root cause while addressing the high visceral fat, insulin resistance and ongoing inflammation in her body. The daily schedule included personal workouts, Yoga, low-resistance training and physiotherapy for better alignment. She did all this and also had Ayurvedic and detoxifying therapies recommended to her which also included acupuncture.
Her prescribed diet was a high-protein, low-carb one which also included anti-inflammatory and Diabetic shots. Along with all this, she was also put on Atmantan Naturals' herbal supplements of Dia Solve (For improved insulin sensitivity) Fat Blazer (For improved metabolism), and Anti-Ox3 (As it arrests & reverses oxidative damage at the cellular level).
HER TRANSFORMATION | MASTER CLEANSE | 16 WEEKS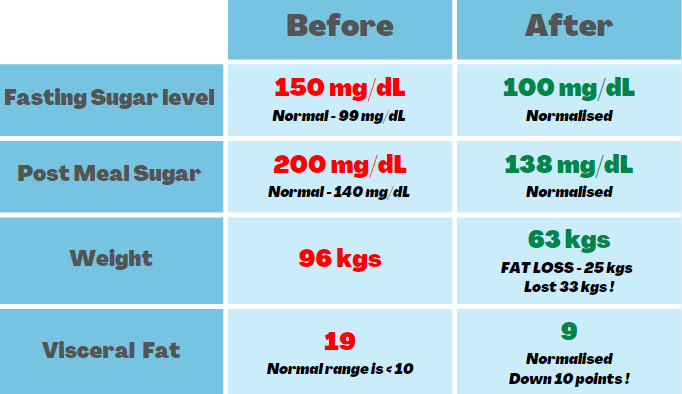 Please Note: These results may vary depending upon body type and pre-conditions.
She had a miraculous transformation after 16 weeks… she had dropped 33 kgs of weight (She was now down to 63 kgs from 96 kgs), and this included a pure Fat loss of 25 kgs! Even her visceral fat had dropped 10 points! (Her reading had now gone to 9 from 19, and she had now achieved the desirable range for Visceral fat).
Along with all these transformations, she had now managed to completely reverse her insulin resistance and had completely stopped her past medication! In fact, at departure, her fasting sugar had dropped to 100 mg/dL (from 150 mg/dL) and her post-meal sugar had come down to 138 mg/dL (from 200 mg/ dL). She had achieved almost-normal readings!
She left Atmantan with a far greater understanding of her condition; She was determined to take this education for self-management forward in her days at home (she also carried back prescribed diet charts) and continue with the Naturals supplementation that treats the root cause of the disease and not just the symptom. This was truly an inspiring diabetes case study!
Hypothyroidism Can Always Be Combated With Willpower And The Right Guidance Read & Share
How a 49-year-old Cured Hypothyroidism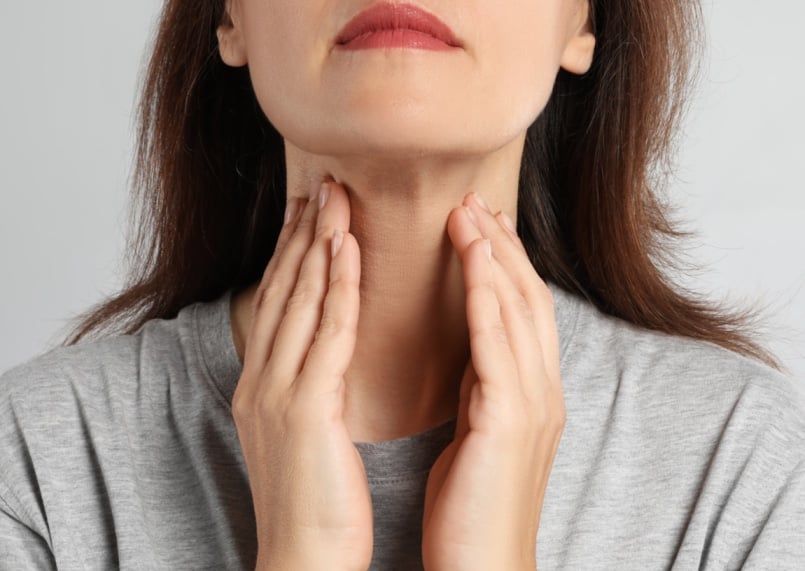 LIFE BEFORE ATMANTAN…
This lady guest had been diagnosed with hypothyroidism 3 years ago & was on prescribed medication of Thyronorm 75 mg per day.
She was naturally also worried about the associated weight gain and had come to Atmantan looking for a solution. Despite having followed a low carbohydrate diet in her daily life, this 49-year-old had failed to see any results and hence was also looking for a treatment of the root causes and diet plan.
She was a very sincere and receptive guest when it came to sticking to the plan curated for her; the doctors ran diagnostics of Body Composition Analysis and Resting Metabolic Rate to understand the muscle and fat scoring and energy balance. Post analysis, she was put on a personalised treatment protocol, along with a prescribed diet plan.
HEALING JOURNEY AT ATMANTAN…
Her stay was for 14 Nights and so her personalised integrated programme was planned accordingly (Weight Balance, Holistic Health and Natural Healing Retreat). She was started on a high-fat low-carb diet with probiotics & healthy shots including anti-inflammatory, and digestive shots throughout the day to improve gut health. Along with her diet, she supplemented with Atmantan Naturals' Omega 3 Fatty acids (Preventive formula for the heart, skin, bones and brain), Thyro Care (For improved thyroid performance and hormone balancer), Super Antiox 6 (Prevents oxidative damage & inflammation in the bio-system), and Fat Blazer (For improved metabolism).
The treatment programme was customised to include a mix of naturopathic, Ayurvedic and detoxifying scrubs and therapies. Personal and physiotherapy training sessions were a mix of active stretching, core strengthening, fat-burning & metabolism-inducing workouts. Along with these, the guest was also participating in cardio and de-stressing daily activities at Atmantan like aqua jam, yoga & meditation!
HER TRANSFORMATION | NATURAL HEALING | 14 NIGHTS

Please Note: These results may vary depending upon body type and pre-conditions.
She, being cooperative, had followed the given protocol to the tee, and was rewarded for her hard work with an incredible weight loss of 6 kgs (with all the hypothyroid symptoms almost gone) and this included a total fat loss of 4 kgs, along with a reduced visceral fat reading as well.
The guest had tried to lose weight all along but had never been able to in the past; She was extremely grateful for the diet & treatment protocol that made her feel energetic & active throughout the day! This became another successful hypothyroidism case study for all of us.
She returned home feeling accomplished, with Naturals' supplements, a customised diet plan and superior health… she now knew how to better manage her symptoms and continue on her wellness journey even at home!