Alcoholism, Anxiety & Stress Do Not Define Us… There Is Always A Way Out. Read & Share
Case Study of a 25-year-old Suffering From Alcoholism, Stress & Anxiety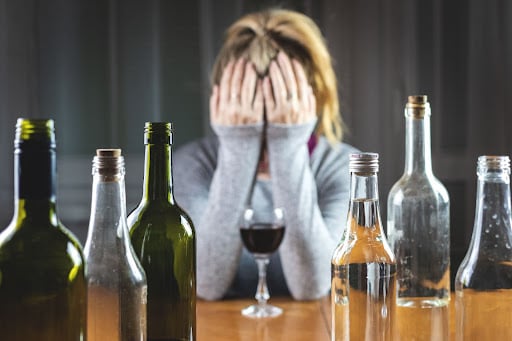 LIFE BEFORE ATMANTAN…
This successful career woman came to Atmantan with complaints of high stress levels and anxiety along with emotional outbursts. As a young 25-year-old, she had been trying to cope with all of this alone, and had taken to heavy drinking as well in the past. Now sober, she decided to come for a lifestyle overhaul to Atmantan.
On the 1st day of her consultation itself she very honestly told the Doctor that she was seeking help to be able to cope with her anxiety, and wanted to do so without getting habituated to drinking. Also the fact that due to her hectic work schedule, she would be on work mode and incapable of going for a very intense programme. Hence post the initial consultation, she was recommended to undergo a 14-day Spa Life retreat at Atmantan.
HEALING JOURNEY AT ATMANTAN
For this alcoholism case study, the guest use to have daily short mid-retreat consultations with her doctor, which worked as a behavioral therapy along with counselling. During these sessions, the Doctors and she managed to identify the root cause of her stress and anxiety (one of a broken childhood due to separated parents, which had her suffering from habitual loneliness and also prone to drinking).
Once this breakthrough was achieved, she was prescribed relaxing and meditative therapies along with the Shirodhara, music therapy, Yoga and several meditation techniques. All this helped her regain the mind-body-soul connection. Her diet was also structured with an objective to boost her serotonin levels, and the meals were hence naturally supplemented with a tryptophan rich diet. It was also recommended that she participate in social activities, all of which elevated her mood levels.
HER TRANSFORMATION | SPA LIFE | 14 NIGHTS
While her initial score in the standard stress scale was 27, eventually on the day of her discharge, there was a decrease of 9 in her stress score! This was accompanied with a complete positive change in her outlook on life. Besides this she also felt more energetic, rejuvenated, had better sleep patterns and in general became happier and stronger. Very importantly, she felt more confident and knew she wouldn't resort to any addictive habits. This became a success story as an anxiety case study.