Spa Life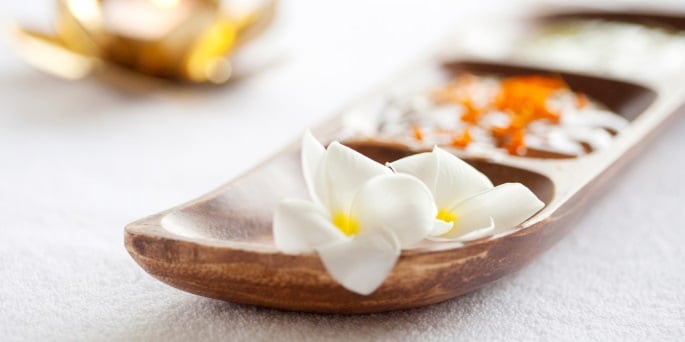 Experience the Ultimate in Spa Pampering
Relish Exquisitely Delicious, Nutrient Infused Wellness Cuisine
SPA RETREAT
SPA LIFE is the perfect getaway retreat for you when you are looking for some 'me-time and just want to relax and experience the ultimate in spa pampering and savor organic plant-based formulas and rich nutrient-infused wellness cuisine. This wellness journey with our restorative collection of regal treatments including daily treatments, body polishes, and holistic therapies, will gently melt your stress away and give you a visible transformation.
Experience a journey of magnificent treatments for your body and senses combined with the most refined, organic, and wildcrafted botanical extracts rich in Pranic life force. Experience the best rejuvenating therapies here.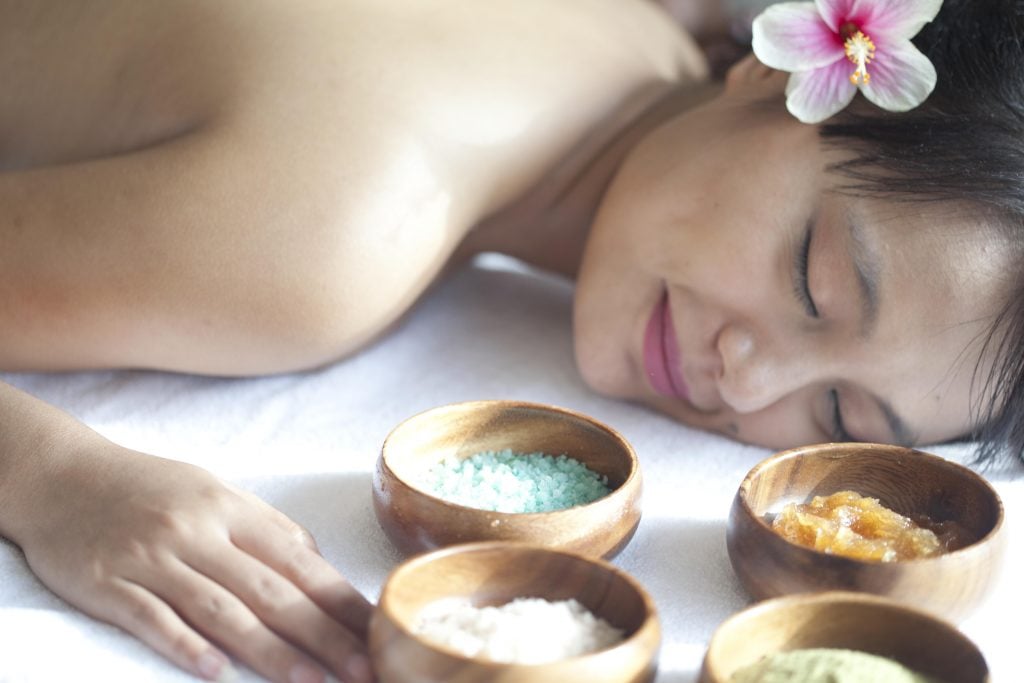 Benefits
Deep Relaxation
Stress Management
Improves Skin Functions
Particularly recommended for
Suffering from Burn-out
Those looking to Indulge in Therapies
No other major illnesses
Restorative Annointments and Cocoons
Invigorate and Nourish your Body, Mind & Soul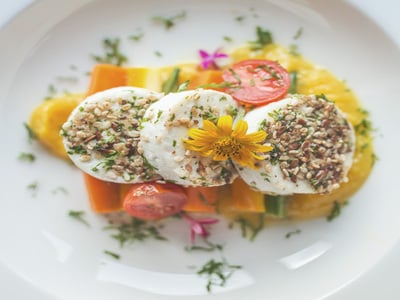 Decoctions made with aromatherapy, herbs, minerals and clays renowned for their potent healing powers are carefully selected for each individualized treatment to soften, smoothen, and brighten your skin.
Restorative anointments and cocoons invigorate and nourish your body, mind and soul, while your senses are realigned to a more peaceful and calmer way of living. Self-indulge in an exclusive nourishing holistic anti-aging facial; our refined and rich therapies allow you to indulge your senses to the hilt.
THE SPA LIFE RETREAT WILL PROVIDE
Your Body with All That it Needs to Regenerate & Relax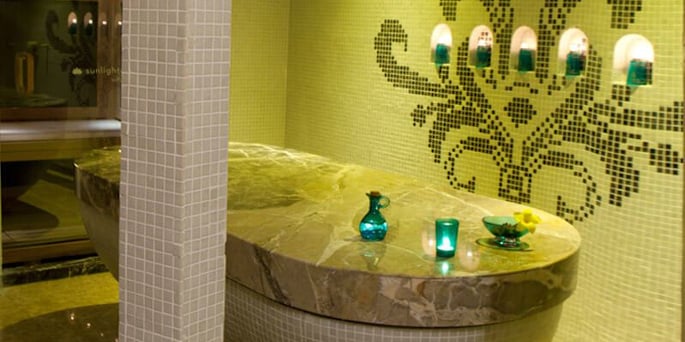 As you reduce your exposure to harmful toxins, fight free radical damage, and partake in organic nutrition from our exclusive wellness cuisine, the SPA LIFE retreat will let nature provide your body with all that it needs to regenerate and heal. This journey of ultimate downtime and pampering, in the secluded and tranquil crystal valley of Atmantan, makes sure you are truly able to unwind and reconnect with yourself. Renew here.
Your treatment plan will be prescribed by the consulting doctor based on your health conditions and symptoms. The inclusions mentioned below are indicative.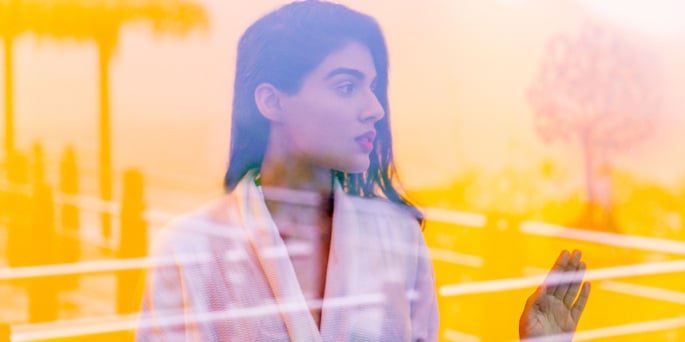 All our retreats are DOCTOR-GUIDED PROGRAMMES that address lifestyle ailments and many other conditions.​ ​These are ​comprehensive ​retreats that integrate protocols from natural ​& alternative medicine​.
If you have a CHRONIC HEALTH CONDITION or a symptom that you can't manage anymore, our ​D​octors are here to treat you​. By taking professional help, not only can ​you ​lower the impact of long term use of ​medicine, ​but also reduce the cost ​of your illness to your body & mind​.
Our MEDICAL TEAM WILL ADVICE you on ​the recommended duration of ​the ​program​me​ based on your ​wellness objectives​ and underlying health conditions. ​Your progress ​will be​ closely monitored by your consulting ​Doctor.
​Guests coming in for treatments have to submit their HEALTH & WELLNESS QUESTIONNAIRE at least 2 weeks prior to the admission request. ​​Atmantan Wellness Centre reserves the right to refuse booking requests if this form is not received with all the supporting medical records/documents.​ ​YOUR ​TREATMENT ​PLAN ​WILL ​BE ​PRESCRIBED ​BY ​THE ​CONSULTING ​D​OCTOR.​ ​The inclusions mentioned below are indicative​ in nature​​.
Atmantan is a NABH​ (National Accreditation Board of Hospitals & Healthcare Providers of India​)​​ accredited wellness centre. This accreditation resonates with our commitment to guest healthcare, safety & continuous improvement.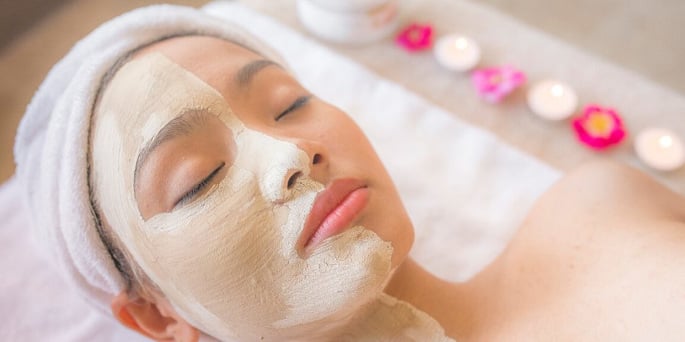 ALCOHOLISM, ANXIETY & STRESS DO NOT DEFINE US… THERE IS ALWAYS A WAY OUT.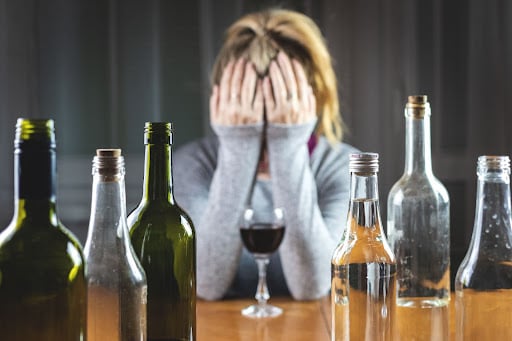 This 25-year-old successful career woman came to Atmantan with complaints of high stress levels and anxiety along with emotional outbursts. She had been trying to cope with all of this alone, and had taken to heavy drinking as well in the past. Now sober, she decided to come for a lifestyle overhaul to Atmantan. 
On the 1st day of her consultation itself she very honestly told the Doctor that she was seeking help to be able to cope with her anxiety, and wanted to do so without getting habituated to drinking. Also the fact that due to her hectic work schedule, she would be on work mode and incapable of going for a very intense programme. Hence post the initial consultation, she was recommended to undergo a 14-day Spa Life retreat at Atmantan.  
She had daily short mid-retreat consultations with her doctor, which worked as a behavioral therapy along with counselling. During these sessions, the Doctors and she managed to identify the root cause of her stress and anxiety (one of a broken childhood due to separated parents, which had her suffering from habitual loneliness and also prone to drinking).
Once this breakthrough was achieved, she was prescribed relaxing and meditative therapies along with the Shirodhara, music therapy, Yoga and several meditation techniques. All this helped her regain the mind-body-soul connection. Her diet was also structured with an objective to boost her serotonin levels, and the meals were hence naturally supplemented with a tryptophan rich diet. It was also recommended that she participate in social activities, all of which elevated her mood levels.
While her initial score in the standard stress scale was 27, eventually on the day of her discharge, there was a decrease of 9 in her stress score! This was accompanied with a complete positive change in her outlook on life. Besides this she also felt more energetic, rejuvenated, had better sleep patterns and in general became happier and stronger. Very importantly, she felt more confident and knew she wouldn't resort to any addictive habits.