Acne, Pigmentation & Weight Gain Is All An External Indication Of An Internal Hormonal Imbalance Read & Share
Case Study: Hormonal Imbalance Natural Treatment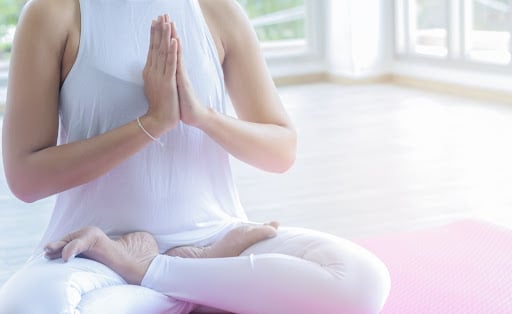 LIFE BEFORE ATMANTAN…
A 20-year old girl came for admission to Atmantan with complaints of acne, black pigmentation around the neck (acanthosis nigricans), irregular menstrual cycle and increased weight. Through all this, her primary concern was her skin discoloration and the tendency of frequent acne, all of which had affected her self confidence and made her frustrated and introverted.
In her Initial consultation, the Doctors upon taking her detailed medical history, realised there was a prominent history of hormonal imbalance. Our team planned a blood investigation and sonography, and post this she was diagnosed with a polycystic ovarian disease (PCOD). Her blood reports also showed a Vitamin B deficiency as well as that of crucial minerals such as Zinc, Magnesium and Selenium.
HEALING JOURNEY AT ATMANTAN…
She was put on a 21-day Radiance Ritual retreat to address her prime concern of her skin.
Even though her objective was to get help with her skin, the Doctor's team planned the retreat such that it would address the root cause of her illness as well. The goal of the programme became to reverse her insulin resistance, thereby create a cure for hormonal imbalance.
She had also recently gained weight, which was targeted through an exercise regime, along with treatments and nutritional correction. She was put on a prescribed diet that was predominantly grain free, with moderate protein and low carbohydrates. She was also given NATURALS supplementation of Omega 3 fatty acids (Alleviates symptoms of eczema), Pro-collagen (for skin and bone health), Hair Skin Formula (as a source of Zinc, selenium etc. for hair and skin repair), Dia-Solve (improves insulin sensitivity) and Ovu Plus (that supports a healthy estrogen – progesterone balance).
The treatments administered were mostly topical applications to the skin, Ayurvedic treatments to improve skin complexion, along with various herbal fomentation procedures to cleanse and detox the skin. This was done along with cleansing therapies to improve organ and skin functions. Her schedule also included various therapeutic Yoga techniques to support the internal cleanse and to improve breath work.
HER TRANSFORMATION | RADIANCE RITUAL | 21 NIGHTS
Initially her pigmentation was grade 3, which eventually dropped to grade 1 at the time of discharge! Also post her 21 days in the programme, there was a significant weight loss of 6 kgs and a reduction in the visceral fat by 3 points which is evident in her BCA report; the anthropometric measurement also revealed a significant reduction in waist-to-hip ratio.
Thanks to this hormonal imbalance natural treatment, she was no longer suffering from a social phobia and didn't feel apprehensive facing the public either. Since her acne had almost disappeared, and the older marks had also lightened, she returned home a happier self and had decided to practise a better relationship with food.