WELLNESS PAVILION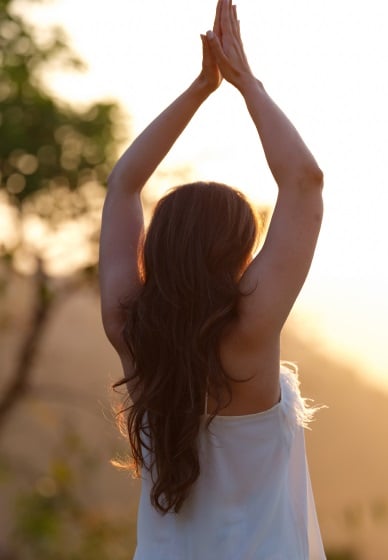 Doctor Consultation Wing
"The Doctor of the future will give no medicine, but will interest his patient in the care of the human frame, in diet and in the cause and prevention of disease." – Thomas Edison (1903)
Our team of Doctors collaborate to prepare an integrated program for your specific objective, while also using various modalities like Acupuncture, Herbal Medicine, Homeopathy medicine, Pranic healing etc. to address the underlying cause of the ailments. With their deep understanding of this integrated approach, they deliver result-oriented retreats to all our guests. Our guests come to us for disease treatment, management and reversal, such as metabolic syndrome disorders, Diabetes, Auto-immune conditions, Poor immunity, Gut health, stress/anxiety etc.
Guests with pre-booked appointments or any other queries will always find our Doctors' available here.
Physiotherapy Wing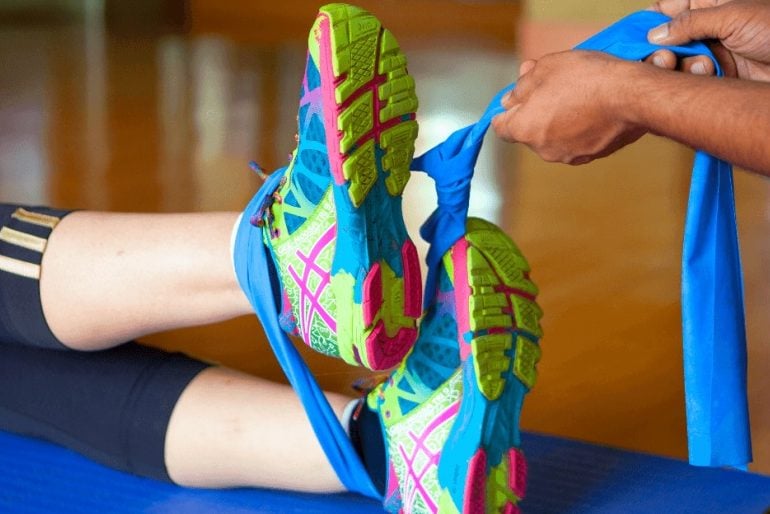 Ailments due to poor lifestyle (including posture) or injuries can be effectively corrected with timely and regular physiotherapy and rehabilitation. At Atmantan, we believe in optimal lifestyle management and offer Physiotherapy to our guests as part of their retreats. After all, for overall health we need to ensure that our bones, joints, muscles, tendons etc. are in harmony
The Physiotherapy wing is where we conduct a plethora of remedial services right from postural assessment and physical analysis, to various manual and movement therapies that go a long way towards amending impairments.
Our team of experts are specialised in treating a wide gamut of orthopaedic related conditions, may it be osteo-arthritis, ligament injuries, sports injuries, post-surgical rehabilitation, joint instabilities, restoration of muscle and joint functions, chronic musculoskeletal conditions or even certain neurological related conditions.
We at Atmantan encourage everyone to seek timely and regular physiotherapy treatments, that promotes mobility, improves functional strength, and enhances the quality of life.
Shakti – The Gymnasium

This includes a Strength Training Studio, a Functional Studio, an Indoor Cycling Studio, Yoga Studio, and a Pilates and Dance Studio
Shakti (meaning 'strength and endurance' in Sanskrit), a 3500 square feet, state-of -the-art gymnasium is at your disposal. This includes the Strength training Studio, a functional studio, an indoor cycling studio, an expansive yoga studio, and a multi-functional Pilates and Dance studio.
Atmantan's holistic approach to Yoga and Fitness guides you towards comprehensive wellness that improves stability, flexibility, endurance and strength of the body, as well as the mind. The mind-body connection is an important aspect of our approach; the balance between these is most crucial for everyone and is worked upon and restored as you participate in all our Fitness and Yoga activities.
Cardio activities are supplemented with meditation, yoga and Pranic healing as you proceed on a personal journey of spirituality, positive thinking and effective energy transfer. After all, it is a fit body and an able mind that will help you maintain holistic mindfulness.
Boredom is not an option, as our trainers design and guide you through customized programs and work-out regimes, choosing from a plethora of exercise formats including Circuit, Gilders, Step Aerobics, Cardio Kick-boxing, Tai Chi, Aqua Aerobics, and stretch workouts along with Dance works like Step Aerobics, Zumba, Bollywood Dancing, Salsa, Ghoomar Dance, Hip hop, Free-Style, Jazz etc. The fitness and yoga workouts revolve around guest capabilities and requirements, while providing the optimal daily exercise.
Daily workout schedules engage you in activities designed to enhance well-being both physically and mentally. Our trainers combine their years of experience with the latest research in functional training, and specialised Yoga to help you achieve the best results, in a safe and enjoyable manner.
Supplementing this, is a spacious recreational sports complex which includes the outdoor gym – The Boudhik Hub, and the scenic amphitheatre – Prana (meaning 'life giving force' in Sanskrit), that overlooks the entire expanse of the Mulshi Lake.
Indoor and Outdoor Salt Pools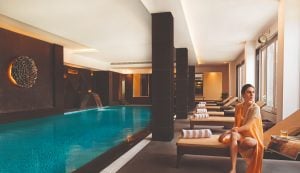 We at Atmantan believe in true wellness and hence, have created special chemical-free SALT POOLS for you. These are safe, hypoallergenic, environmentally friendly and also Aura-cleansing in nature!
The Indoor Salt pool is an enclosed temperature-controlled, chemical-free salt water pool with a vitality shower, on the second level of the Wellness Pavilion.
The Outdoor Salt pool is an open-air infinity chemical-free salt water pool, with views of the lake, and mountains. This is also a great place for Sun bathing and reading midst nature sounds and chirping birds.
These Salt pools makes aqua fitness truly healing.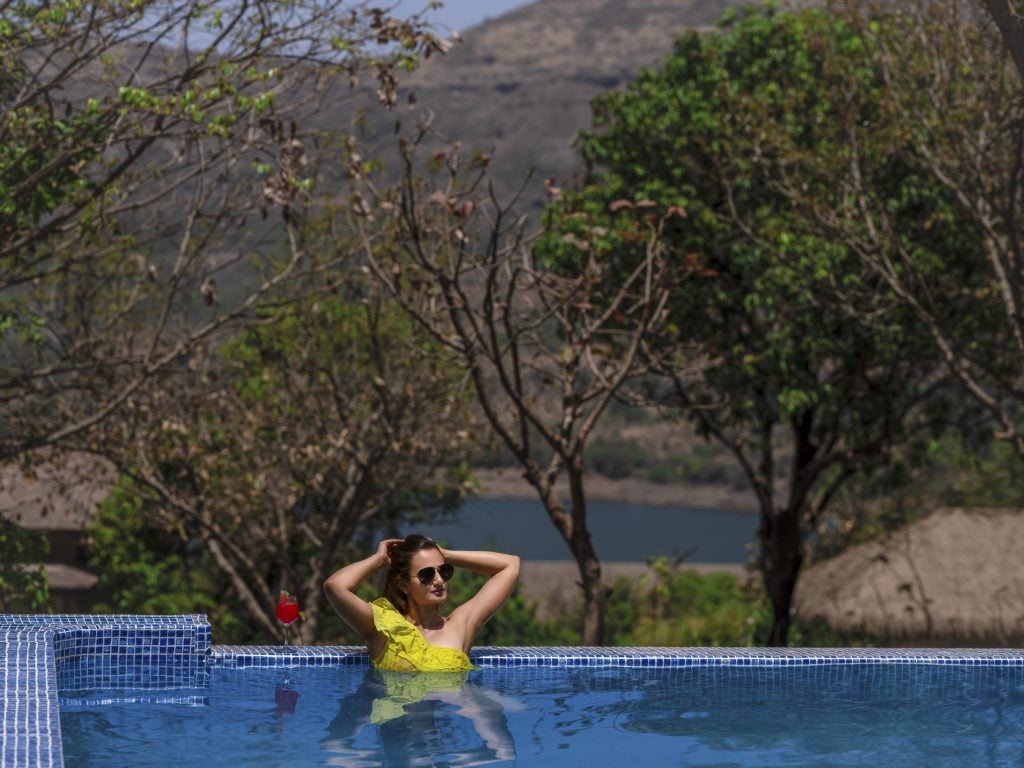 Wet Suites
These include the Changing Rooms, Steam and Sauna
We have separate 'Female' and 'Male' Wet suites on the second level of the Wellness Pavilion. Each Wet Suite has dry changing and grooming areas, wet rooms with hot and cold showers, Steam and special Infra-Red Saunas. You can indulge in recuperation therapy in these suites and even relax in the QUIET ROOM (adjacent to these suites).
Treatments And Therapies Wing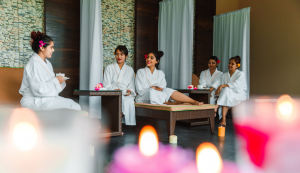 Therapies here are based on the concept that our bodies have the innate capacity to self-heal, and through the optimal channeling of body's own energies, the benefits are manifold.
This wing occupies an entire floor on the lower level, and here we offer remedies that span the schools of traditional Ayurveda, Naturopathy, Chinese Medicine & Energy Healing.
Your consulting Doctor will prepare a personalised programme for you, and the treatments will be prescribed to suit your health profile and objective.
These Doctor prescribed treatments include acupressure, aromatherapy treatments, the Tao Chi Nei Tsang treatment, the Shirodhara, Udwarthanam, Hot Stone Therapies. purifying body polishes, cocooning wraps, holistic anti-ageing facials, the Pranic chakra scan and cleanse and others. These also include specialist treatments such as the Hammam, open-colonics and soothing Balneotherapy.
Healing paramount is the transfer of positive energy and information to the eventual recipient, the guest. Being sincerely committed to healing, all the skin products used at the Atmantan are natural, aromatherapy based, and free of harmful chemicals, preservatives and parabens. This ensures comprehensive therapeutic benefits inside out.
Complementing the high-touch approach, all the therapies at Atmantan are medically and scientifically researched, and Doctor prescribed only, after mandatory health checks.
KRIYA PAVILION
In a separate zone next to the Wellness Pavilion, the Kriya Pavilion (Between the Wellness Pavilion and Outdoor Salt Pool) is where you can partake in the various healing Yogic Kriyas as per Doctor prescriptions. These Kriyas including Neti, Dhouti, Gargling, Laghu Shankh Prakshalan, Vamana, Tratak and Eye Cleansing.
DINING PAVILION
This Pavilion houses our three restaurants. Here you are served you nutritious, therapeutic meals which also appeal to the taste buds. Our Wellness Cuisine is all fine-dining vegetarian cuisine.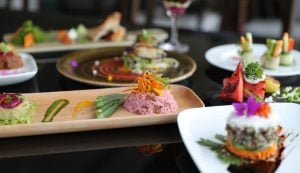 VISTARA, Main Dining
The name means 'spectacular view' and is a hybrid of 'vista' and the Sanskrit word 'vistaar' meaning 'expanse'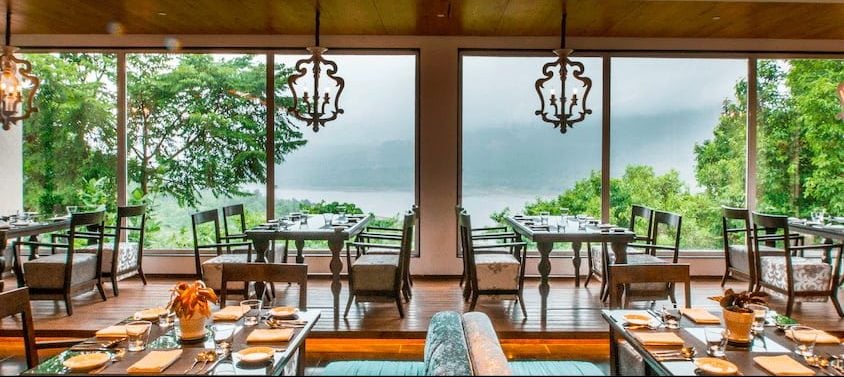 VISTARA, is our food theatre that gives you a holistic dining experience that truly inspires your taste buds. Serving creative and nourishing wellness cuisine, this restaurant opens for breakfast, lunch and dinner. Functioning on the principles of mindful eating, Vistara only serves Doctor-Prescribed meals to all retreat guests.
Upholstered in sky shades, and encompassing sweeping views of the lake, VISTARA offers guests both indoor and alfresco (outdoor) seating overlooking the pristine Mulshi Lake.
TÉ-JUS, The Detox Cafe
The name means 'inner energy' in Sanskrit, and in its duality is also a derivation of the words 'tea' and 'juice'.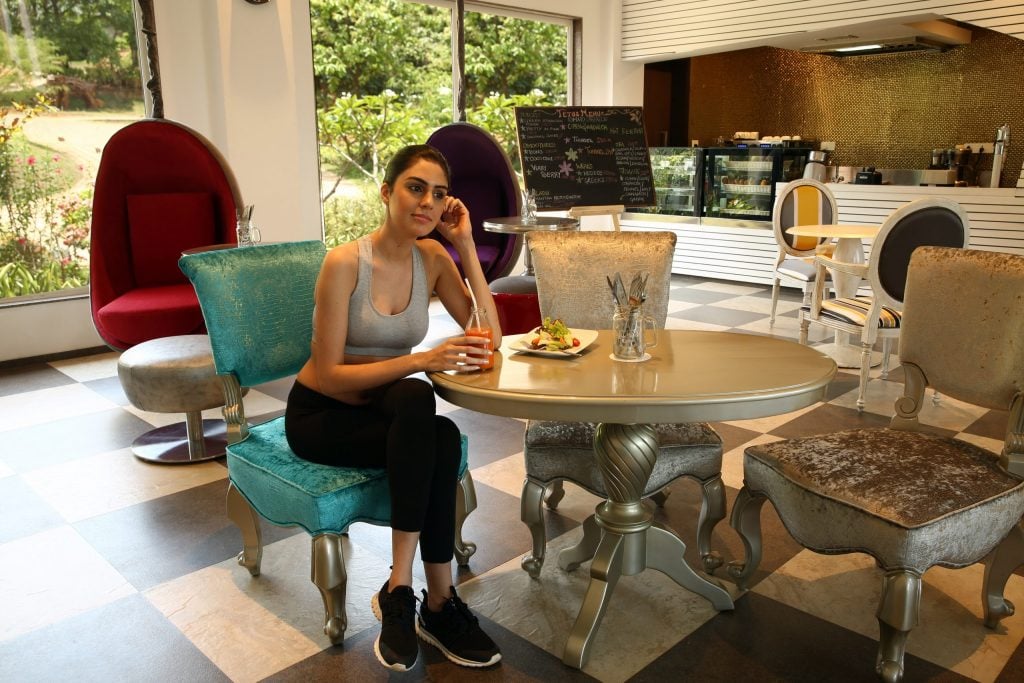 This is the Atmantan Detox Cafe serving epicurean healthy delights prepared a-la-minute using farm fresh produce which complements all our wellness retreats. The myriad colours and gilded patterns of Té-jus are inspired by the varied moods and personalities of the Atmantan guest, as they choose to indulge in soothing herbal teas, replenishing liquid concoctions, cleansing soups, and more. Guests can relax and embrace serenity here in the afternoons and evenings or even during meal-time. Detox as you enjoy the breathtaking 360 degrees terraced vistas of the lake, valley, and mountains here.
CHANTARA, The Barbeque Lounge
The name means 'the sparkling night sky' and ensues from the Sanskrit words, 'chaand' meaning the 'moon' and 'taara' meaning 'star'.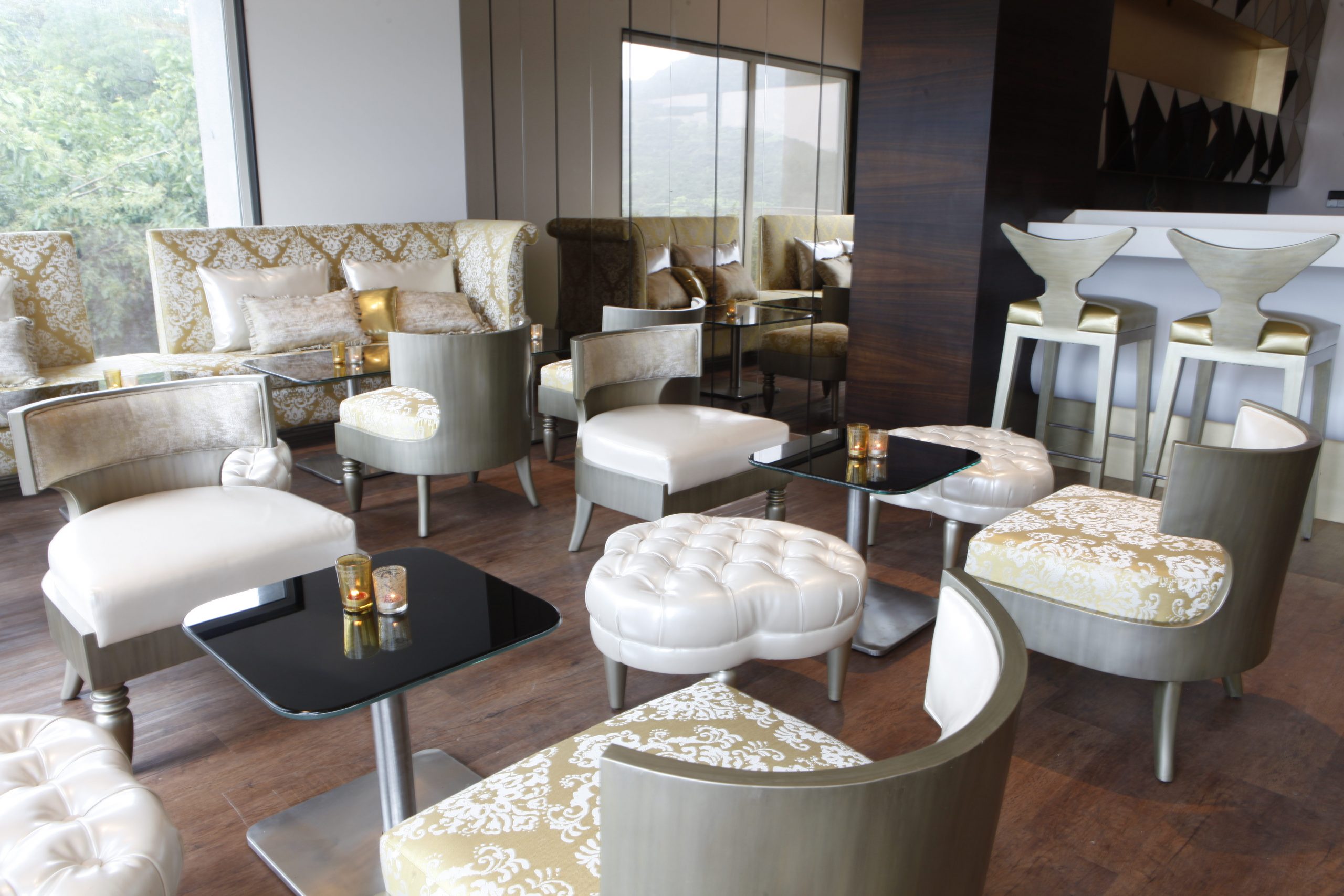 CHANTARA is the alfresco Barbeque Dining lounge at Atmantan that serves innovative grills and interactive experiences to the guests. Open in the evenings on certain days of the week only, guests unwind here midst music and sizzling wellness cuisine. With a starry décor and an ambience as free as the night sky, CHANTARA brings forth enthralling evenings of leisure while indulging in mindful meals.
ACCOMMODATION
All the Living arrangements at Atmantan have been created for luxurious Integrated Wellness.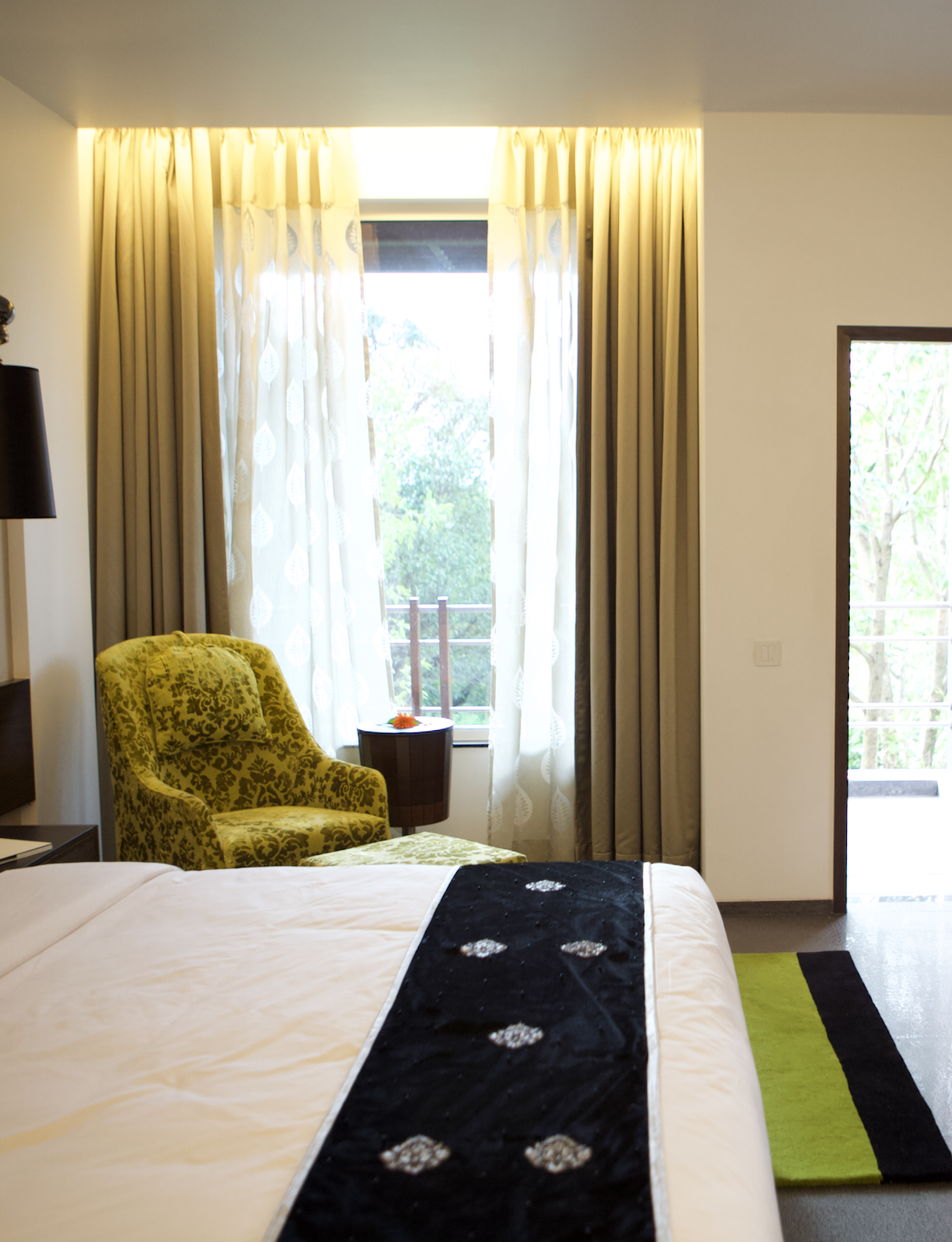 Asoka & Arjuna Groves
The Asoka & Arjuna Groves houses luxurious Garden and Balcony rooms.
Plush King or Twin sized beds
Floor-to-ceiling view windows bathe the room in natural light
Stunning glass-walled bathtub
The Asoka and Arjuna Groves houses 80 spacious rooms of approx. 420 square feet each. There are 2 categories of room in these Groves…
Garden rooms: Those that you take a short flight of steps to walk down to (Ground floor) and this room on the ground floor opens into a sit-out Garden with views of the landscape of Atmantan.
Balcony rooms: Those that you walk into at Ground level, and this room extends onto a spacious private balcony with views of the spectacular mountains and landscape of Atmantan
(The Asoka & Arjuna Balcony rooms are a higher tier room. These are especially recommended for Senior Citizens & Patrons who prefer fewer staircases).
These guestrooms have all been furnished for your sustained comfort, with plush King or Twin sized beds and sink-in loungers. Floor-to-ceiling view windows bathe the room in natural light, and when need be, the blackout curtains permit you to sleep like a baby.
An indulgent en-suite marble inlaid bathroom with shower facilities and a stunning glass-walled bathtub facilitate you to soak in at leisure.
These amenity-rich groves have been designed for both guest comfort and luxury. All these guestrooms have satellite TVs, central air-conditioning with fresh air circulation provisions, telephones, refrigerators, electric steel kettles (with an accompanying selection of herbal teas), wardrobe safes, iron and ironing board, hairdryers, bathrobes, and aromatherapy body and bath products. (All in-room products are special blends free of harmful preservatives).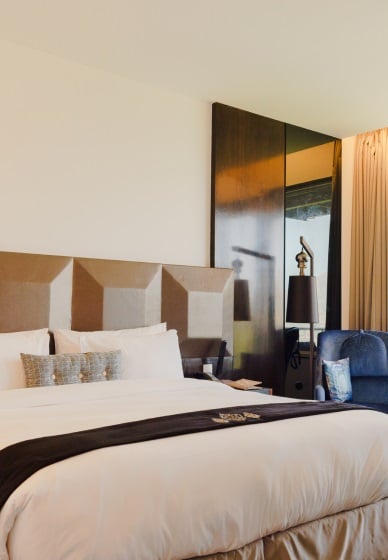 Acacia Lake Groves
The Acacia grove contains expansively luxurious Lake-View guestrooms. The strategic location of this grove gives you inspirational views of the lake and the sun-kissed mountains on the horizon.
Plush King-sized beds
Floor-to-ceiling glass-wall bathe the room in natural light
Stunning glass-walled bathtub
The Acacia Lake grove houses 16 lavish rooms all with views of the breathtaking Mulshi Lake, and each of approx. 450 square feet each.
These have been so built, as to provide the guests with exclusive and expansive views of the spectacular Mulshi Lake.
These vast rooms are decorated with plush King-sized beds and sink-in loungers, and floor-to-ceiling view windows that maximise the serene views of the lake.
The customised sheer and blackout curtains allow you to transform the room within seconds from day to night for precious shut-eye.
The room spills into a luxuriant private balcony or a sit-out garden on the ground floor, which brings you closer to the expansive lake. The plush en-suite marble inlaid bathroom with shower facilities and a glass-walled bathtub enthuses you to unwind and soak in soothing waters.
This amenity-rich grove has been designed for both guest comfort and luxury. All these guestrooms have satellite TVs, central air-conditioning with fresh air circulation provisions, telephones, refrigerators, electric steel kettles (with an accompanying selection of herbal teas), wardrobe safes, iron and ironing board, hairdryers, bathrobes, and aromatherapy body and bath products. (All in-room products are special blends free of harmful preservatives).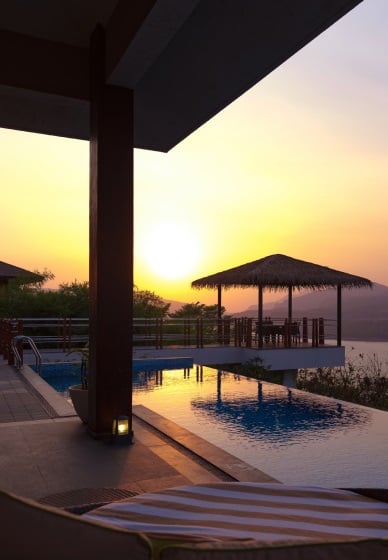 Mango Tree Villa
The Mango Tree Villa stands as the majestic One-Bedroom Suite Villa at Atmantan. This luxuriantly Private Villa has its own Infinity Salt Pool, Gymnasium, Couple Therapy Room, Infra-Red Sauna, and Steam facilities along with a butler's pantry.
Princely one Bedroom Suite Villa
A Private infinity Salt Pool overlooking the lake waters
Glass walled living and bedroom with sweeping views of the valley and lake
Dedicated butler service
Glass-walled Living room and Bedroom
The entire villa enthrals you with 270 degrees views of the majestic Sahyadri Mountains and the blue Mulshi Lake waters. At approx. 1500 square feet, this presidential one-bedroom suite villa has a resplendent en-suite bathroom which is thronged by a walk-in wardrobe at one end and a refreshing open-to-sky outdoor shower at the other end.
The floor to ceiling glass walls here encourages you to walk out onto its horizon-touching porch. This villa even has its own gravity-defying pagoda which brings breathless splendour to in-room dining. The adjoining sun-kissed garden encompasses the rich landscape of the land and complements the utmost privacy of this villa.
The interiors are opulently elegant with inlaid marble, warm wooden panelling, ornately upholstered furniture, soothing artefacts and twinkling crystal chandeliers.
The Mango Tree Villa offers you a most private and luxurious living experience at Atmantan.
COORDINATES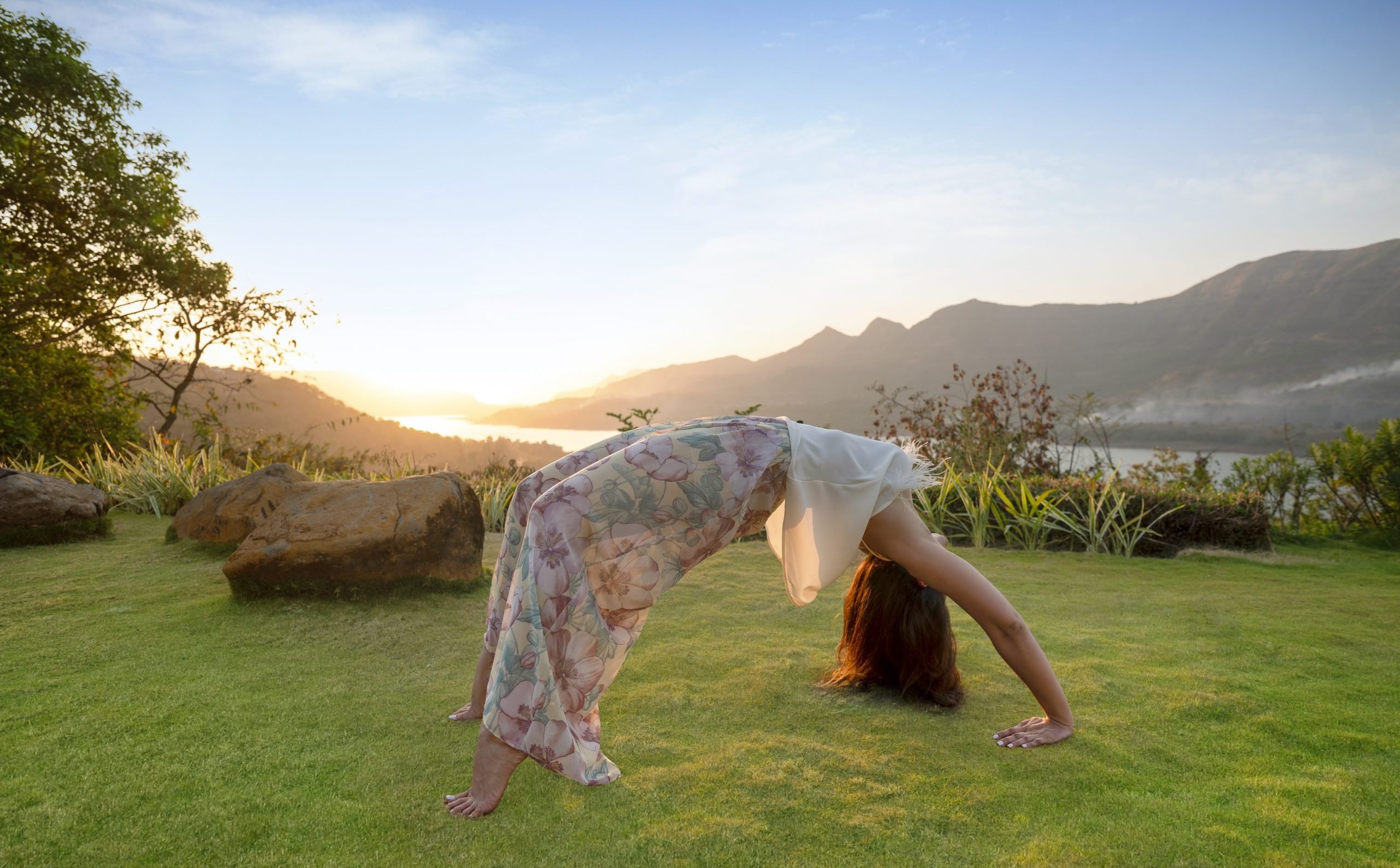 Atmantan, nestled in the lap of the majestic Sahyadri mountain range, spans 42 acres of lush green crystal valley and overlooks the breathtaking Mulshi Lake.
Atmantan is amongst the largest wellness destinations in Asia. Atmantan is at Mulshi which is on the outskirts of Pune city, in the state of Maharashtra, India. It is especially close to the financial hub of the country – Mumbai.
This wellness centre with 89 guestrooms and villas, extravagant wellness facilities, cuisine facilities, and conference and banqueting facilities, lives within a minimalistic architectural design.
The Sahyadri Hills are a UNESCO World Heritage Site and are one of the most sought-after bio-diversity hotspots in the world. This picturesque landscape in its crystalline abode makes Atmantan an exquisitely nature-inspired resort.
Nestled amidst the Majestic Sahyadris, spanning 42 acres of lush green valley, Atmantan has its abode on a unique crystal hill and overlooks the pristine Mulshi Lake. The Prana (Life-giving force) of the crystal land bestows healing frequencies and blessings of divine energy upon the land… all this complements Atmantan's wellness offering. In Atmantan's existence, there is hence the synergy of serenity and healing.
Our commitment to integrated wellness ensures our guests glow with an inner light and transformation, as they indulge in wellbeing here.
COORDINATES
By Air
Atmantan is accessible by air via flights from Mumbai and Pune. Both cities have international airports. (Pune has international connectivity to Dubai, Abu Dhabi in the Middle East.)

Once you land at the airport, Atmantan can be reached within 90 minutes from the Pune International Airport and within a three-and-a-half hours' drive from Mumbai's Chhatrapati Shivaji International Airport.
COORDINATES
By Helicopter
Fly in via a 45 mins chopper ride from Mumbai.

Take off point from Mumbai – Juhu aerodrome, Vile Parle West, Mumbai.
Landing Location - The Atmantan Helipad (on-premise).
Helicopter facilities are also available from Pune.
COORDINATES
By Road
Atmantan while tucked away in a picturesque valley of the Sahyadris, can be reached very easily by road. Located within a 45 minute drive from Pune city, and a three-and-a-half hour drive from Mumbai's Chhatrapati Shivaji International Airport, the drive to the resort is scenic and refreshing.

DRIVING DOWN TO ATMANTAN
While we are situated in the midst of the heavenly Sahyadri Hills, getting to our inspiring and unpolluted location in Mulshi is no hardship at all.

Driving to Atmantan is through a beautiful and scenic state highway (SH 8); you start on this highway from Chandni Chowk, off the Mumbai-Bangalore highway as it snakes its way through Mulshi via the industrial township of Pirangut. The road journey to Mulshi is truly refreshing partly due to the well-maintained roads, and mostly due to the natural beauty of the place, the magnificent peaks of the Sahyadri range, and the local farms that you glimpse along the way. The road eventually leads towards the Tata Dam, the hydroelectric plant from where you turn left and as you cross over into a small ghat (Hill), you finally reach the incredible lake-facing road heading straight to the resort! Do slow down as you drive through the village squares. We await your safe and inspiring journey to Atmantan.

Atmantan, an international, luxury wellness destination in Mulshi, in Pune & near Mumbai. Individuals come here for integrated wellness retreats and programmes, for the purposes of health, rejuvenation, relaxation, Detox, fitness and even to indulge in a pure Nature centric holiday.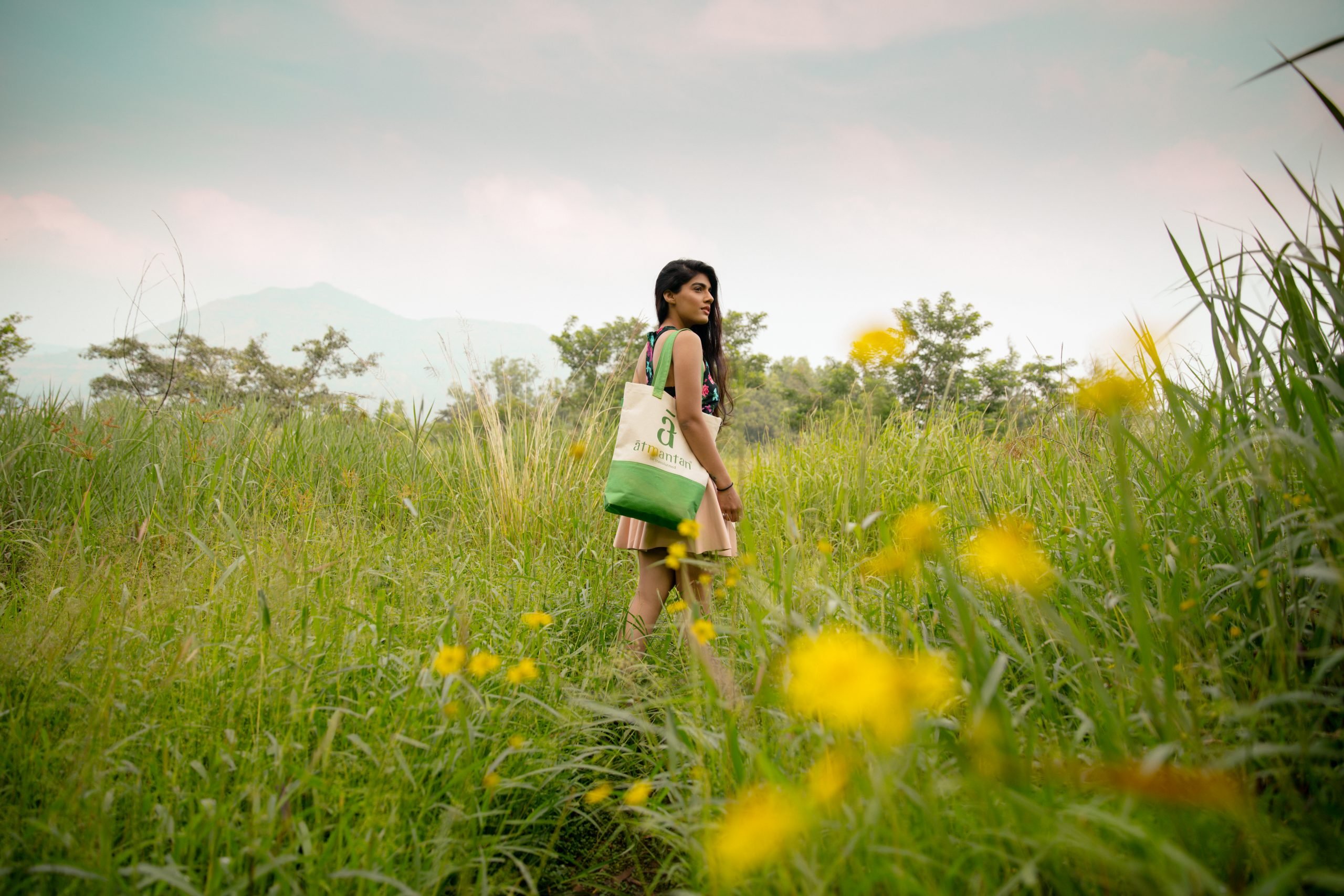 Nestled on a unique crystal hill, (that lends the land healing frequencies), Atmantan spans 42 acres of lush green valley, & has it abode in the Majestic Sahyadris, overlooking the pristine Mulshi Lake.
This award winning wellness resort, is truly the holistic amalgamation of the atma (soul), mana (mind) and tann (body). With integrated and customized wellness programmes, Atmantan offers its guests result-oriented wellness experiences, such that they return to their daily lives healthier, happier and transformed!
While using the freshest ingredients & seasonal produce from our organic farms, Atmantan offers guests spa cuisine, that is exquisitely customised to complement their dietary requirements and the individual's retreat goals. Guests are served here with warm hospitality that is synonym with India.
Atmantan is very accessible by road and air, due to its strategic location in Mulshi, (a hill-station near Pune), and can be reached within a 3 hours drive from Mumbai.
Book now or get in touch with us to know more about the wellness packages and weekend offers.
ATMANTAN'S UNIQUE LOCATION MAKES THIS WELLNESS CENTRE VERY ACCESSIBLE BOTH NATIONALLY AND INTERNATIONALLY.
Kindly contact reservations on +91 796 911 6666 OR +91 20 6676 6666 for vehicle and travel details.