SUPER IMMUNITY PROGRAMME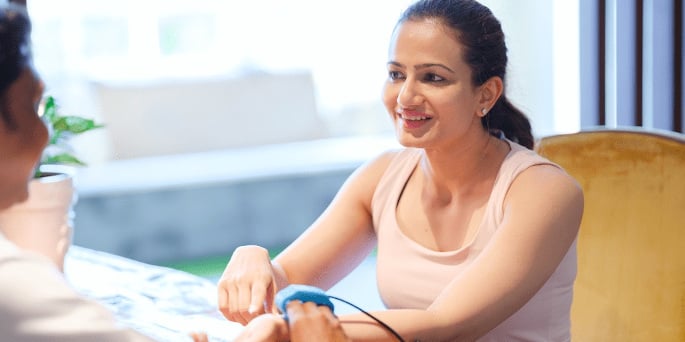 Recovery from infections takes a minimum of 2 weeks (for mild cases) and about a month for people with serious symptoms, provided certain lifestyle protocols are diligently followed for recovery. If we are not cautious about our own health it can lead to various subclinical discomforts in the future. We now know that we can achieve an excellent recovery rate (now which is above 90%) post-severe infections. Most people recover naturally post an infection, whilst slowly managing to revert to their old lifestyles. For others, however, while the virus may not be active in the body, caution needs to be practised in daily lives to maintain immunity and health.
BOOST THE NEW YOU IN THE NEW NORMAL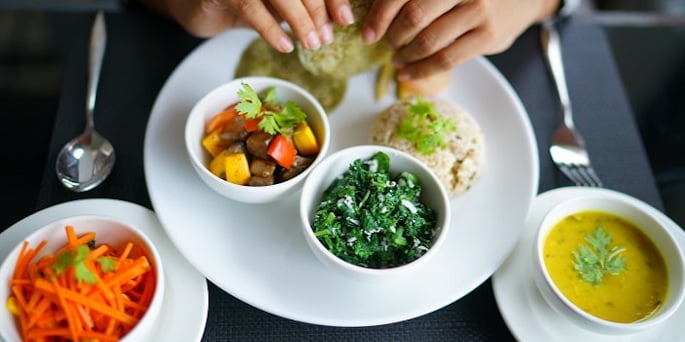 The need for immunity care…The damage caused by the environs and a compromised lifestyle affects the different organs in your body. Even if an infection is mild or moderate, it is still possible that you are suffering from some respiratory, cardiac etc. health conditions. If you have had any other lifestyle illnesses or co-morbid conditions, the same may also get triggered, post a known infection. Our body tends to become weaker after this infection, along with a carry-forward feeling of lethargy and fatigue that sets in due to the continuous fight between the virus and our immune system. These post-infection complications are quite natural, and the good news is that these if identified early on, can be monitored and managed with care so that your body and you can get back to their optimal state of health.
OUR IMMUNE SYSTEM REFLECTS OUR LIFESTYLE AND HEALTH
Lifestyle modifications today will certainly boost immunity tomorrow.
Our immune system is a reflection of our lifestyle and health. Since our immune system is the strongest armour we have for protecting us from recurrent infections, we must enhance this by indulging in healthy eating, a fitness-driven lifestyle and positive mental health to build immunity. Lifestyle modifications today will certainly boost immunity tomorrow! There are various factors that can affect one's immunity, such as one's
Age,
Nutritional status,
Gut health,
Fitness levels,
Sleep,
Psychological stress,
Mental health,
Immunocompromised conditions and other associated morbid conditions.
According to Science and research, for an infection to develop in the human body, there needs to be three key factors, known as an epidemiological triad – an infectious agent (virus or bacteria), a favourable environment (our natural surroundings), and a susceptible host (human). Since we can't always control and keep the 'agent' out of this equation, (we have poor control over this), we can at least choose to control and improve the 'environment' by ensuring it is a clean, safe, unpolluted, and natural environment, along with boosting the immunity of the 'host' so that he/she doesn't become vulnerable to the infection or post-recovery complications. Atmantan's SUPER IMMUNITY is an immunity booster programme that expedites your post-infection recovery and has been specially curated for anyone who has had a past infection or has a co-morbid condition that makes them susceptible to infections. It is essentially needed for those who want to focus and build on their adaptive immunity and reduce their vulnerability. We know the challenges you face today in this pandemic and hence, have curated a programme that is personalised for people of all ages and capabilities. Beyond focusing on the body mass index, we give importance to mind, emotional, intellectual, and spiritual mass indices here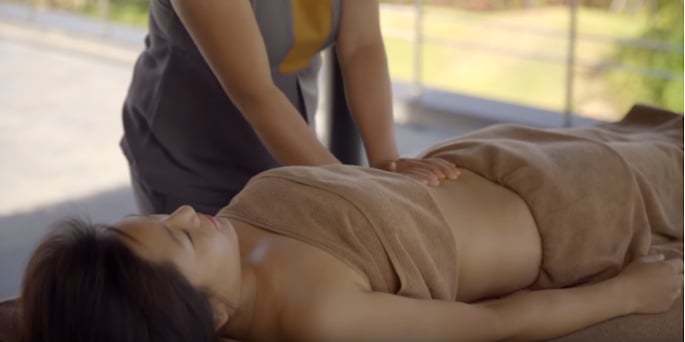 Benefits
Boosts Adaptive Immunity
Treats recurrent Allergies
Boosts Energy
Improves Gut Health
PARTICULARLY RECOMMENDED FOR…
Post-infection Rehabs
Poor Digestion and Gut concerns
Suffering from Co-morbidities
Suffering from recurrent Infections
Those on frequent Antibiotics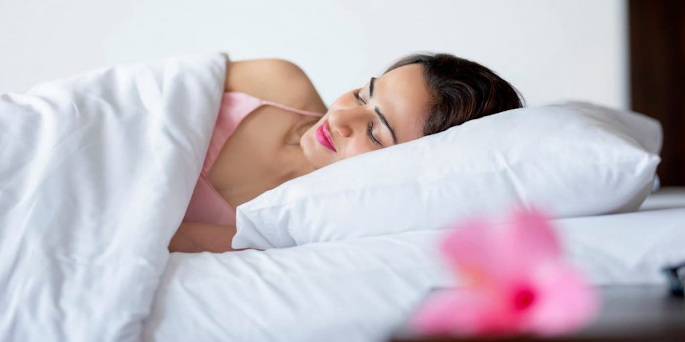 Some of our KEY AREAS OF FOCUS will be…
Exercise and Immunity – Exercises and Physiotherapy rehabilitation are used to help build those muscles while working on and improving your core body strength and immune system. All these are done under the strict guidance of our Doctors and Fitness team. Hi-Low intensity exercises such as Dancing, Zumba, Aerobics, Jump Rope, and Spot Jogging or Sprints (High-Intensity Interval Training) etc. are some forms of cardio exercises one can incorporate here for building on physical stamina and keeping up the energy.
Yoga and Immunity – We have created special immunity-enhancing routines under this programme. This includes the Yogic way of living that includes a Satvik diet, positive thinking, physical postures, Kriyas, Pranayama and meditation techniques etc. are the best forms of mind-body to practice to balance your energies and to boost both innate and adaptive immunity.
Diet and Immunity – Diet plays a major role in deciding our immunity as more than 80% of our immunity is influenced by healthy gut bacteria and the symbiosis in the gut flora. Fibre-rich diets, superfoods, prebiotics, probiotics, antioxidants, herbs and spices play a huge role in building our immune system. These nutrition-dense prescribed meals and natural supplements are provided for you, under the strict guidance of our Doctors.
Living with Nature – Being with nature, breathing in the freshest air, healing exposure to sunlight, and soul Earthing with the soil, are all proven to truly heal the body from inside out. Our natural mud bath therapies, sun exposure, outdoor exercise, farming, nature meditation, mindful walks etc. all work as mood elevators and immune boosters.
Sleep Sanctuary – The body's circadian rhythm is controlled by our various hormones and neurotransmitters. These hormones and neurotransmitters also have an undebatable influence on determining our adaptive immune response. Hence, our Doctors prescribe sleep-enhancing therapies and we have even built a specialised sleep sanctuary retreat around it. This proves beneficial in increasing the natural killer cells in the body, all of which contribute to adaptive immunity.
Mindfulness and Positive Thinking – With a good social support system here at Atmantan, we help create for you both emotional health and positive thinking. Our social support system, practice of hobbies, creative pursuits, and quality time with our Doctors and team helps de-stress you from pent-up emotional trauma.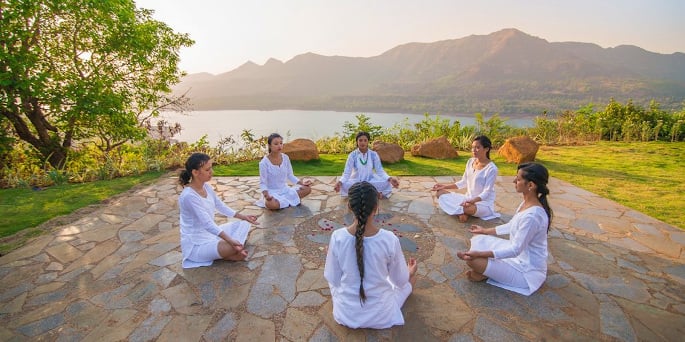 Atmantan's SUPER IMMUNITY Programme boosts the post Infection Recovery and is a highly efficient retreat programme where our Doctors address various aspects of your health and improve upon your health parameters in an integrated manner. We combine our experiential knowledge from traditional medicines such as Ayurveda, Naturopathy, Yoga, and Traditional Chinese medicine, along with evidence-based knowledge of fitness, nutrition, physiotherapy, and functional medicine for you!
This immunity enhancement programme through prescribed diets, stress management, improved sleep, fresh air, unpolluted environment, fitness, Yoga, and exposure to nature, brings you back to your best! We also focus on treating your co-morbid conditions that weaken immunity. Guest healthcare and safety is our topmost priority. Our doctors will do an initial evaluation before you arrive and will advise you on the recommended duration of your retreat. The minimum duration is 7 nights. On the day of your arrival, your consulting doctor will prescribe your treatment plan based on your health profile and symptoms. The inclusions mentioned below are indicative.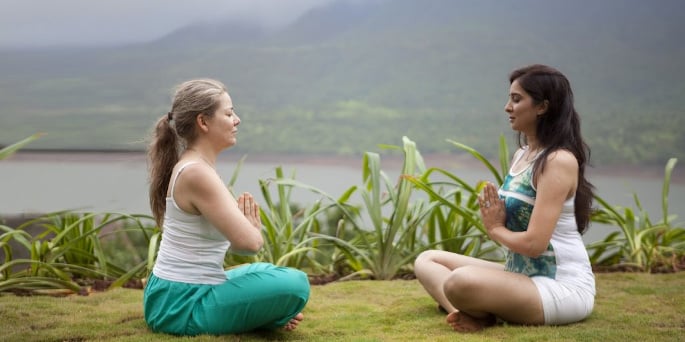 DOCTOR CONSULTATIONS
BODY COMPOSITION ANALYSIS
POSTURAL ASSESSMENT
DAILY GROUP CLASSES
YOGA THERAPY SESSIONS FOR IMMUNITY
DAILY FITNESS CLASSES TO IMPROVE RESPIRATORY ENDURANCE
OUTDOOR ACTIVITIES FOR BETTER EXPOSURE TO NATURE AND BUILD ADAPTIVE IMMUNITY
BREATHING AND MEDITATION CLASSES FOR IMMUNITY AND SLEEP IMPROVEMENT
HEALTH TALKS ON VARIOUS TOPICS
PRESCRIBED THERAPEUTIC SATVIK FOOD TO BOOST IMMUNITY
FRESH HERBAL MEDICINES FOR IMMUNE MODULATION
NUTRITIONAL ADVICE ON DISCHARGE
RECOMMENDED NATURAL SUPPLEMENTS (AT EXTRA CHARGE) FOR HOME CARE
Post-Infection Recovery Is Always Possible, You Only Need To Start Working On Your Health. Read & Share
Case Study: Post-Infection Recovery of a 44-year-old Woman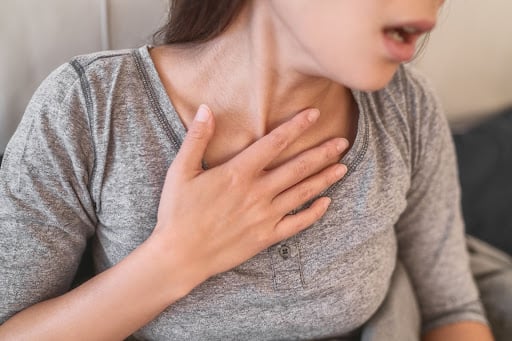 LIFE BEFORE ATMANTAN…
This lady guest came to Atmantan with complaints of difficulty in breathing, shortness of breath, excessive tiredness and these symptoms seemed to get worse after physical activities. She also suffered from tightness in the chest, persistent cough, chest pain with pounding heartbeat, and an increase in migraine episodes. Along with all this, she was also suffering from general body ache and indigestion.
After a detailed history, our Doctors got to know that this 44 year-old had recently suffered from the COVID infection. It was also hence confirmed that all of her symptoms clearly indicated compromised immunity. She was advised to be admitted to Atmantan for 14 days in the Super Immunity Programme. 
HEALING JOURNEY AT ATMANTAN…
On our Doctor's advice, she got certain blood tests done as well. Her reports revealed an increase in her CRP level which is evidence of a severe inflammation in the bio-system. In fact this test gave us a clear picture of a post-covid complication with dysregulated immune system. The programme started with the ultimate goal of boosting her immunity through prescribed dietary changes.
Her diet was designed in a way such that it would boost her immunity and it was supplemented with anti-inflammatory foods and a high protein diet. And the immunity shots were prioritised as well. Along with this, she was supplemented with Atmantan Naturals DEFENCE MAX (for improved immunity), CURCUMIN+ (anti oxidative and immunity enhancer), ALLERGY CARE (reduces histamine load and shields from allergies) and VIRGIN COCONUT OIL (for enhanced brain, skin and metabolic health).
Her treatment regime included localized hydrotherapy, therapeutic body therapies, detox therapies, Yoga, outdoor exercises in the sun and focused breathing techniques, along with Yogic kriyas to relieve the congestion of the lungs.
This daily schedule along with personal breathing modalities helped boost her recovery.
HER TRANSFORMATION | SUPER IMMUNITY | 14 NIGHTS
This routine effectively helped relieve her breathlessness & the congestion in the chest. Initially her breathing ratio was 1:0:1 which was improved to 1:2:4 (inhalation: hold: exhalation). This was evidence of her having achieved a conspicuous reduction in breathlessness.
She also felt very energised and experienced a significant reduction in exertion fatigue too. Even her sleep quality had improved tremendously and she now felt an ease in breathing, and while doing daily her activities.
Her will and commitment to getting back to pre-COVID health was truly inspiring and with the support of the team, she returned home stronger and healthier. She took back practices she learnt here at Atmantan, along with a recommended diet plan.