CORPORATE WELLNESS PROGRAMME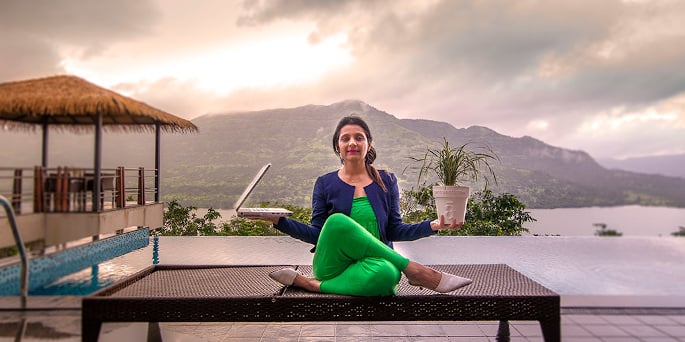 With the rise of technology and artificial intelligence… Our work is becoming more fluid, adaptable, collaborative, and it requires constant learning. At work, tasks are increasingly borne by computers and machines, however it is the humans that add true value by complementing and harnessing technologies and being creative, innovative, perceptive, intuitive, empathetic and adaptable. We humans hence need to be in the best state of physical, mental, and emotional wellness to be able to bring these dynamic qualities to work each day.
Incidentally, stress, burnout, mental health and isolation have become an increasingly discussed phenomenon over these two decades. Various research studies have estimated the costs of work-related stress around the world as: $650 Billion in Europe, $3.9 Billion Canada, and $300 Billion in Australia, $2-8 Billion in Canada, and $300 Billion in the United States! (Source: Global Wellness Institute, 2016)
Naturally then, in order to survive and thrive in the future, businesses and organizations need to harness the immense potential of wellness by aligning work environments and cultures with their workers' personal values, motivations, and (the often ignored) wellness needs. As predicted, the long-term strategic advantage will only lie with companies and work cultures that recognize the positive and consequent interdependence between work and wellness!
A HEALTHY TEAM IS A HAPPY & MORE PRODUCTIVE TEAM…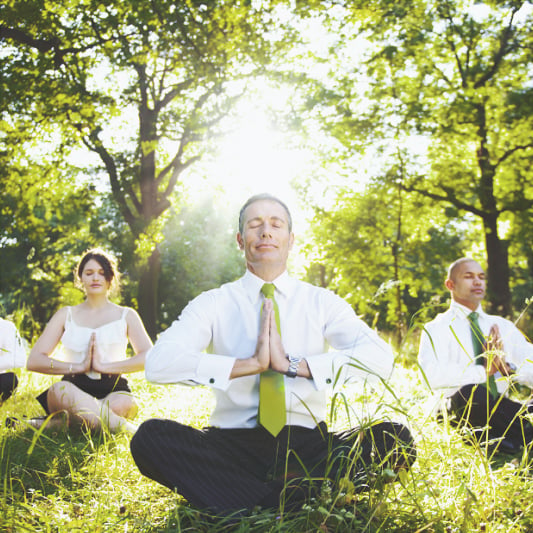 Atmantan's CORPORATE WELLNESS programme enables individuals to deal more effectively with stress at the work place; and strike a healthy work-life balance. The aim of this retreat is to provide your team with a unique experience that incorporates stress management training, education in healthy nutrition, physical fitness programs and other relaxing therapies. Armed with these tools, your team becomes better equipped to make positive lifestyle choices and transformations, improve their emotional intelligence, physical and psychological health.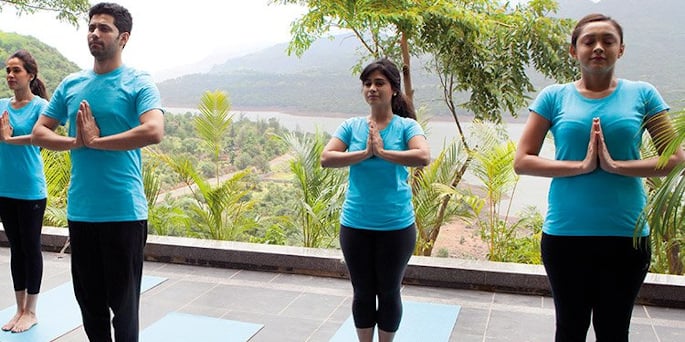 Benefits
Team Building
Stress management
Postural correction
Better work life balance
Prevention of burn-out
Particularly recommended for…
Working professionals
Leaders of SMLEs
Let ATMANTAN be your Wellness solution.
Atmantan is the ultimate wellness destination for individuals who are looking at being successful both at work and in their personal lives. We all know that when you care for your employees, they in turn make the company/organization a happier, healthier and thriving place
We Customise all Corporate Wellness Programmes. They can include: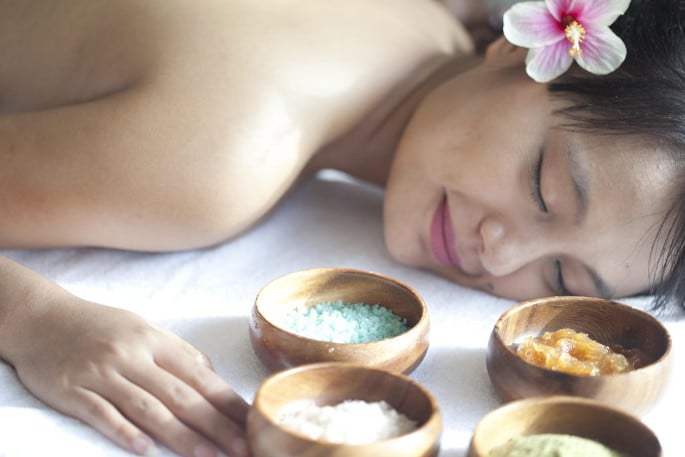 Interactive workshops on stress management, heart health etc
Metabolic rate & energy balance diagnostics
Stress assessment using state of art non-invasive machine
Individual health and nutritional Consultations
Fitness assessment
Postural Evaluation and Prescription
Outdoor team building activities
Trekking
Wellness Therapies
Yoga for Corporate Life
Guided Meditation
Group Pilates/ Core building
Functional fitness classes
Dance Therapy (Zumba, Salsa, Kick Boxing Bollywood Dancing)
Inspiring organisations want their team members to have a higher quality of life. Atmantan applauds and encourages organisations and individuals who would like to embark on this holistic journey to achieve a higher state of wellness… Atmantan is your wellness pit-stop that recharges you as you get back to your best in both spheres of personal and professional lives.
"You don't build a Business, You build People… and the People build the Business."
– Hilary Hinton 'Zig Ziglar'