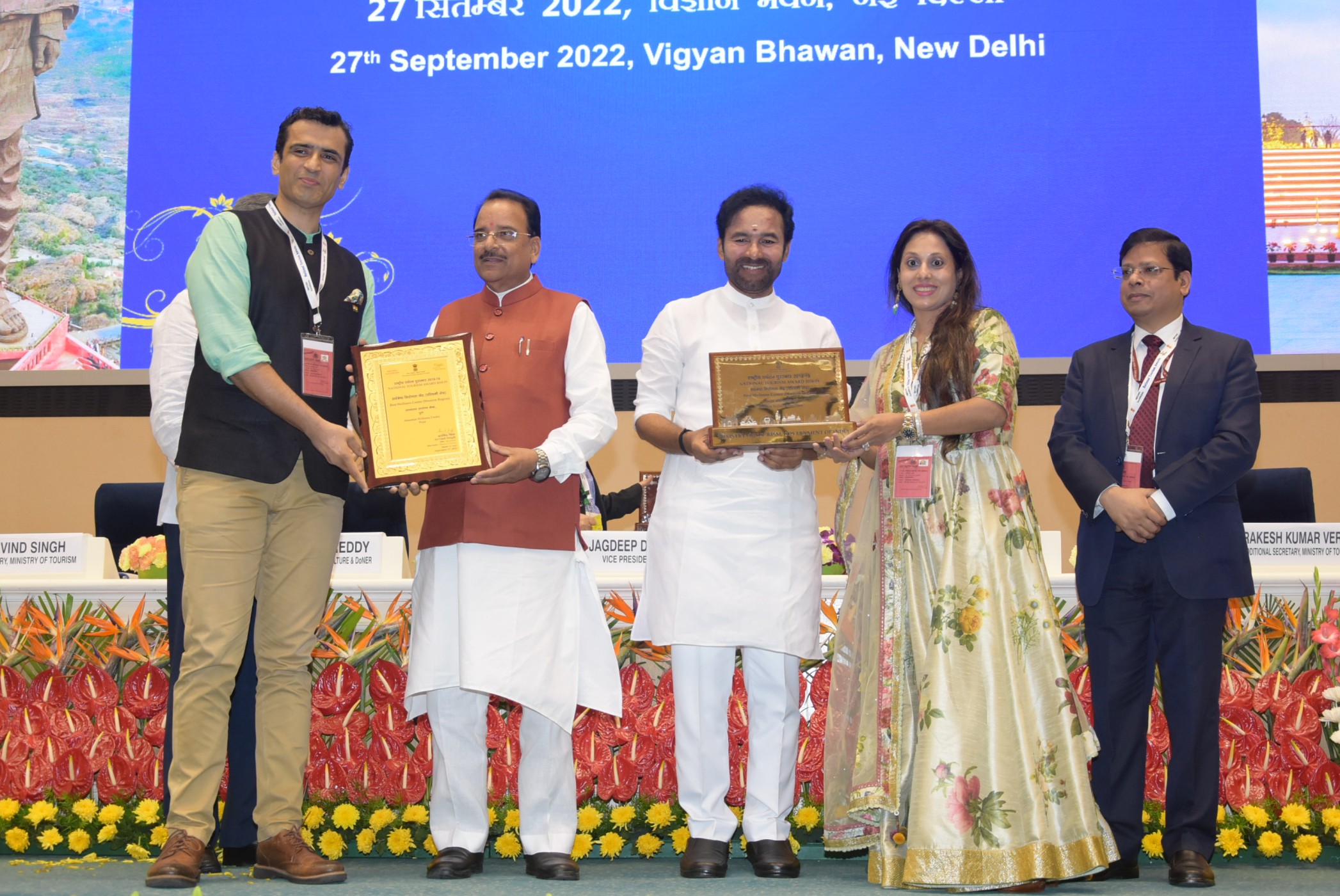 We are extremely happy to share with all of you that on Sept 27, 2022 (World Tourism Day) Atmantan won the National Award for Best Wellness Centre!
The award was presented on behalf of Hon. Vice President Jagdeep Dhankharji by Hon. Minister of Tourism & Culture Shri G. Kishan Reddyji (to Sharmilee Kapur) and Minister of State for Defence & Tourism Shri Ajay Bhattji (to Nikhil Kapur). This award is the statement recognition for the work being done by Atmantan in the field of Wellness Tourism!
Wellness is a fast growing segment today, and with people looking for result-oriented & personalised health programmes, they know they can trust Atmantan for its integrated & holistic healing approach. Atmantan has developed treatment protocols for many chronic lifestyle ailments including:
Diabetes
Hypothyroid
IBS
PCOS
Migraine
Arthritis
Auto-immune conditions
Today with an increased awareness of health, our guests choose to travel to wellness centres like ours to work upon, improve & boost their most precious asset – their mind, body & soul… We are honoured to be part of their transforming journeys 🙏🏼
The Atmantan Promise was made when we set up a destination that offers life-changing wellness programmes with values of warm Indian hospitality. The wellness here is highly personalised, evidence-based & result-oriented… and this is what gives our guests the transformation they seek!
Atmantan continues to be committed to the environment (We are a GOLD LEED Certified enterprise) and our guests as we strive to make everyone who walks in here, healthy from the in-side out (We are a NABH Certified Wellness Centre)… After all good health is the prerequisite for happiness!
To know more about the other Awards that Atmantan has won over the years, CLICK HERE.