JOURNEY THROUGH YOGA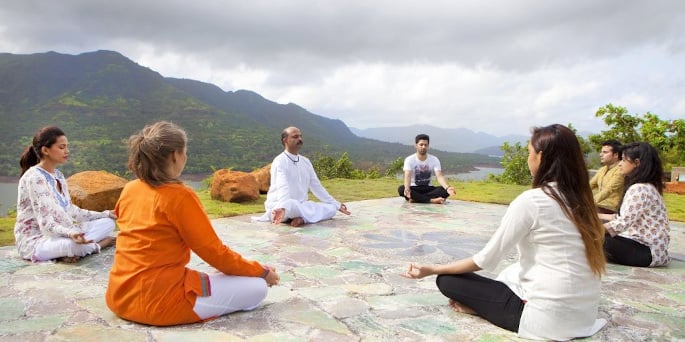 START ANEW OR DELVE DEEP
INTO THE ANCIENT AND SACRED ART OF YOGA
If you are looking at deepening your current practice of Yoga or even looking at starting anew on the inspiring path of Yoga, which is more than a 5000 year old healing practice, then the JOURNEY THROUGH YOGA retreat at Atmantan will provide you with the right guidance. You can imbibe the ancient principles of Yoga as you experience its wonderful lifestyle benefits. This authentic Yoga retreat at Atmantan is not only about learning of the movement and breath congruence but becomes your very way of living.
Yoga, contrary to laymen beliefs does not alone focus solely on flexibility but is renowned for its perceptive spiritual, mental well-being and physical healing abilities. After all, even the simplest practice of the yogic asanas with the right breathwork and intention, facilitates a calmer and quieter mind, along with proven health benefits for your overall well-being.
Among meditation resorts, Atmantan is most popular for its integrated approach towards wellness making it a luxury Yoga retreat (India).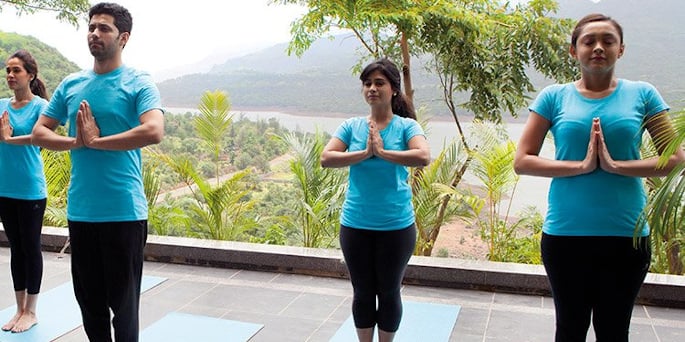 Benefits
Body – Mind Synergy and connection
Improved Flexibility
Postural Improvement
Improved Breathing
Anti-aging
Sensory Clarity
Improved Athletic Performance
Improved Neuromuscular Coordination
PARTICULARLY RECOMMENDED FOR…
Stress
Poor Sleep
Body stiffness
Yoga aspirants
For Heart health
Hormonal imbalance
Respiratory and Digestive problems
Emotional Trauma
The JOURNEY THROUGH YOGA the Atmantan way, incorporates the traditional Ayurveda principles, beginning with an Ayurvedic Medical Consultation to determine your constitution or Dosha. The Doctors then created a prescriptive diet plan and treatments schedule for you.
Asanas and breathwork along with traditional meditation practices are carefully constructed at Atmantan for you through private yoga sessions so that you are able to experience the true art of healing and happiness first hand. You take back enhanced postural correction and alignment, after the effective completion of the asanas, yoga poses, all with accurate accompanied breathwork. Atmantan has become synonymous with being a luxury meditation retreat.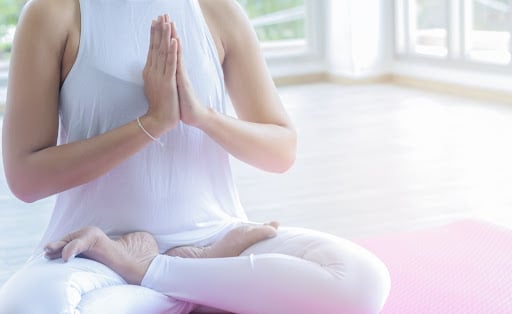 During your yoga and meditation retreat, you are also booked in for private Meditation and Breathing sessions along with the private Yoga sessions. As you delve deeper into the ritual of Yoga, this is followed up by an array of healing therapies like the Shirodhara, Pranic healing, and the Third-Eye Meditation. All these subtly work in unison to better align your senses and boost your personal wellness levels. Atmantan is a well-known Yoga retreat near Mumbai, that sits atop a unique crystal hill, and this crystal lends the land healing frequencies! As a Yoga resort, we follow the traditional Hathayoga, Vinyasa Yoga, Ashtanga Yoga along with some forms of Iyengar Yoga, and the yoga retreat packages are all personalised based on your wellness objective.
This luxury yoga & meditation retreat helps you discover the divine keys to, unlock mindfulness, energize and heal the chakras, anti-age, and reduce stress! As you become proficient in the discipline of Yoga, you carry forward this ancient healing practice into your everyday life.
This luxury Yoga retreat, Pune, is best known among all yoga resorts near Mumbai for its team of experts.
Your treatment plan will be prescribed by the consulting doctor based on your health conditions and symptoms. The inclusions mentioned below are indicative.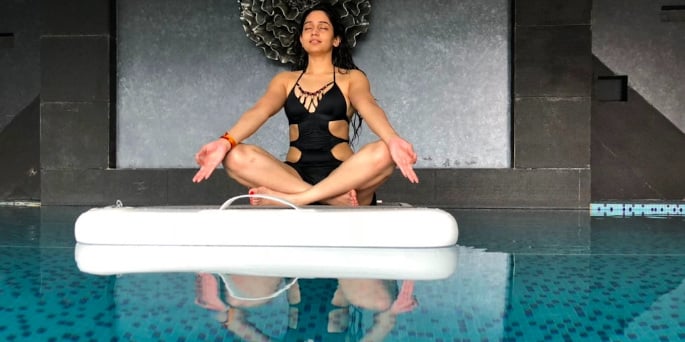 All our retreats are DOCTOR-GUIDED PROGRAMMES that address lifestyle ailments and many other conditions.​ ​These are ​comprehensive ​retreats that integrate protocols from natural ​& alternative medicine​.
If you have a CHRONIC HEALTH CONDITION or a symptom that you can't manage anymore, our
D​octors are here to treat you​. By taking professional help, not only can ​you ​lower the impact of long term use of ​medicine, ​but also reduce the cost ​of your illness to your body & mind​.
Our MEDICAL TEAM WILL ADVICE you on ​the recommended duration of ​the ​program​me​ based on your ​wellness objectives​ and underlying health conditions. ​Your progress ​will be​ closely monitored by your consulting ​Doctor.
​Guests coming in for treatments have to submit their HEALTH & WELLNESS QUESTIONNAIRE at least 2 weeks prior to the admission request. ​​Atmantan Wellness Centre reserves the right to refuse booking requests if this form is not received with all the supporting medical records/documents.​ ​YOUR ​TREATMENT ​PLAN ​WILL ​BE ​PRESCRIBED ​BY ​THE ​CONSULTING ​D​OCTOR.​ ​The inclusions mentioned below are indicative​ in nature​​.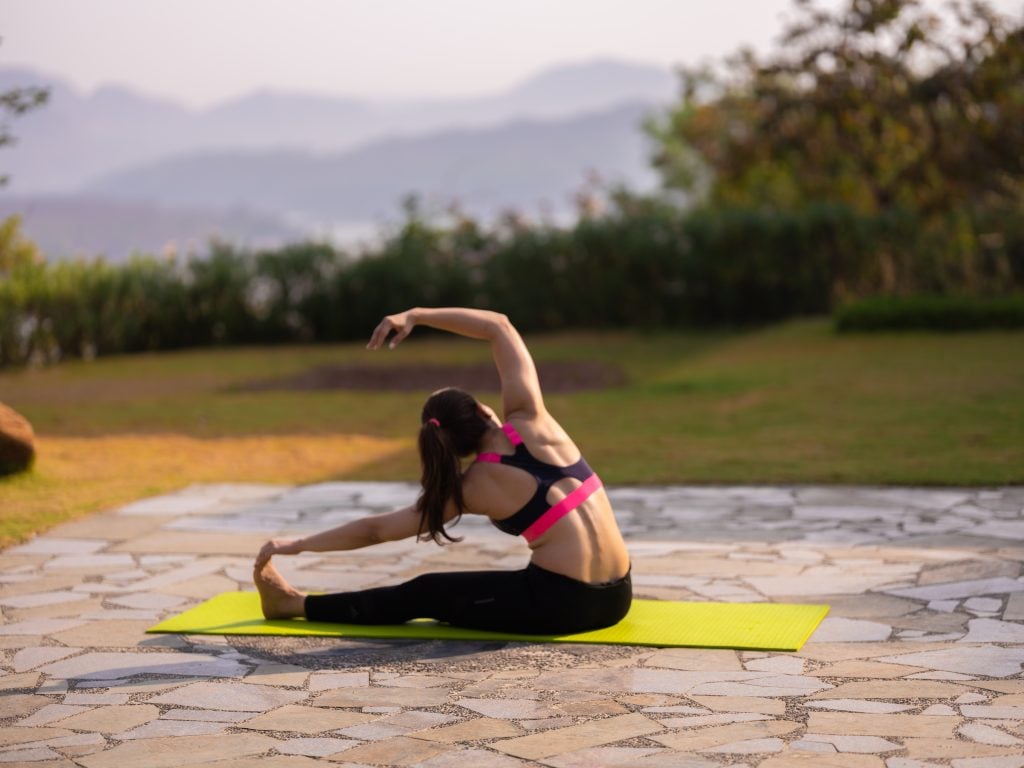 Cleansing & Resetting The Gut Brought Forth Relief From Allergies, Sinusitis, Asthma And IBS! Read & Share
Case Study of a 33-year-old Suffering From Asthma, Sinusitis & IBS.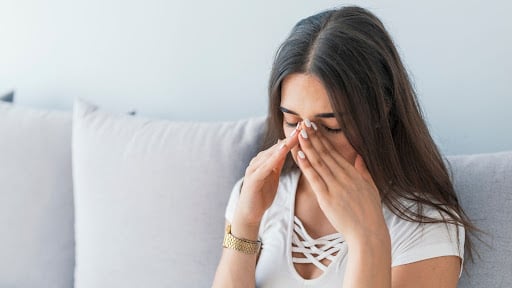 LIFE BEFORE ATMANTAN…
This was an asthma case study, where a young lady guest, was completely boggled down with her many health concerns of eczema, allergic rhinitis, sinusitis, asthma, and mild IBS (Irritable Bowel Syndrome).
Strong-willed and determined, this 33-year-old decided to come to Atmantan for a solution; she was completely exasperated and tired of taking multiple medications every day. She also had uncontrollable itching and dryness, especially near the elbow knee and waist areas.
HEALING JOURNEY AT ATMANTAN…
At Atmantan, after a detailed consultation and diagnosis of her blood reports and other tests with the Doctors, she was advised to go forward for a minimum of 7 Nights Journey through Yoga Retreat. Her treatment protocol was diagnosed based on her symptoms; Focus was on eliminating the root cause.
The approach was completely holistic. She performed Yogic Kriyas and Yoga classes under guided supervision. She was also prescribed cleansing therapies, Acupuncture, and breathing sessions and put on a specific diet.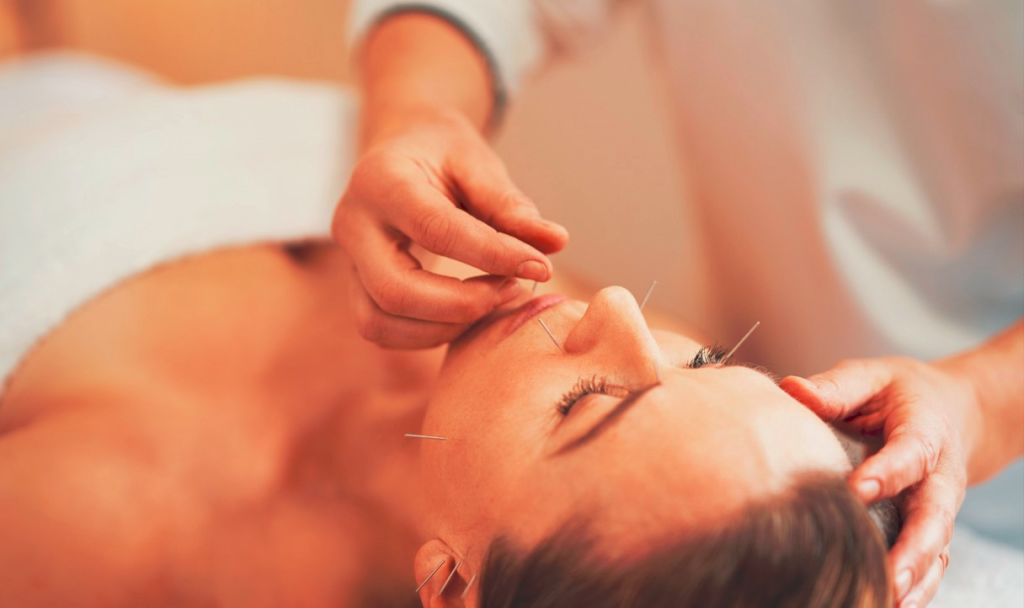 Her dietary plan comprised of controlled carbohydrates, along with pre and probiotics to replenish the gut. All this was coupled with various cleansing therapies and prescribed Yoga too. She was also prescribed NATURALS supplements of Allergy Care (anti-inflammatory & relieves acute allergies), Gastro Care (supports gut health and protects the mucous lining of the stomach) and Breathe Easy (Improves respiratory efficiency and detoxes the lungs) twice a day.
All this played a vicarious role in supporting her treatment ensuring a faster recovery. Transformable results started appearing within the first 4 days!
HER TRANSFORMATION | JOURNEY THROUGH YOGA | 7 NIGHTS
By the end of a 7 Night's stay, she felt a progressive reduction in her Sinusitis. In the last two days, she also stopped using the inhaler. Even her digestion and bowel movements had significantly improved along with a boost in energy levels (for an ibs case study, these were great results). Upon the completion of her programme, she was already experiencing a 70% relief in her pain and other symptoms while at Atmantan! She was now determined to continue this wellness journey back home as well.