Corrected My Sleep Wake Cycle, Gut Issues And Hypothyroid Related Symptoms In 2 Weeks! Read & Share
Case Study of a 73-year-old Suffering from Hypothyroid & Gut Health Issues.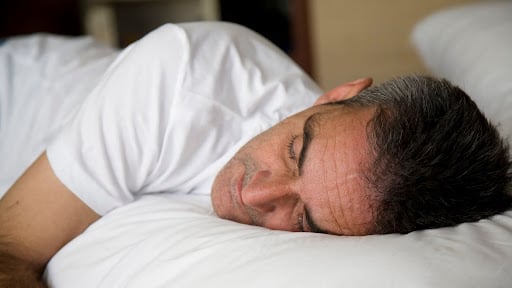 LIFE BEFORE ATMANTAN…
Appeared stressed out and fatigued. Blood investigations and Autonomic Nervous System tests were conducted to evaluate the Sympathetic and Parasympathetic balance
This older gentleman came to Atmantan looking for management of his hypothyroidism which was treated using an integrated approach.
He checked in for 14 Nights, wherein he was put on the Atmantan Living Programme, wherein this 73-year-old was treated for his under-active thyroid, and related insomnia & Carpal syndrome symptoms as well.
HEALING JOURNEY AT ATMANTAN
While suffering from being overweight, he was also displaying rheumatoid arthritis and neck stiffness as he was used to managing these with medications only. The customised approach addressed weight reduction, swelling in the joints, sleep therapy and his other physical ailments.
The diet was controlled calorie-wise along with anti-inflammatory, digestive, and insomnia-correcting concoctions throughout the day. Treatments included de-stress and detoxifying therapies along with muscle toning scrubs and lymphatic treatments.
Several sleep-inducing therapies from naturopathy & Ayurveda were prescribed complementing them with Naturals' supplements that help relax the mind and body. The Carpal tunnel syndrome was treated using medicinal Ayurvedic herbs and therapies as well.
His activity regime consisted of personal sessions of yoga, meditation and stretching with hydrotherapy classes as well.
HIS TRANSFORMATION | ATMANTAN LIVING | 14 NIGHTS

Please Note: These results may vary depending upon body type and pre-conditions.
His recovery was gradual yet consistent. From Day 3 itself, the swelling started reducing, along with an improvement in the range of movements. There was a marked improvement in sleep too, from Day 6 onwards along with an eventual elimination of sleeping pills! There was a significant weight loss as well considering his age of being in early 70s (a total weight loss of 6 kgs) and this made his recovery a full-fledged one. Even as a hypothyroid case study, these were brilliant results in weight loss.
The guest was extremely pleased with the response his body showed to the integrated healing approach and carried his wellness journey forward with the prescribed diet and supplement plan.