Case Study: How a 55-year-old Cured Hypertension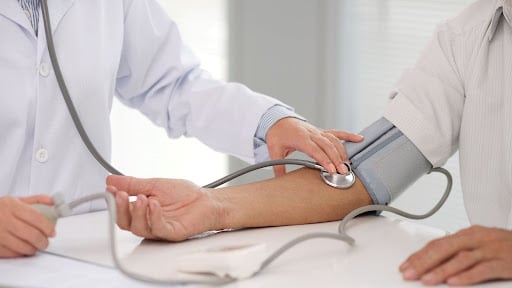 LIFE BEFORE ATMANTAN…
This guest was a known case of hypertension (high BP for the last 15 years) and checked into Atmantan for 5 Nights, for relaxation and to improve his fitness. He also complained of severe and uncontrollable itching in the back and reproductive areas due to a fungal infection.
A disciplined and organised 55-year-old individual; he was put on the personalised Atmantan Living programme. After a detailed consultation and diagnostics (Cardiac Risk Profile Test etc.), the Doctor planned an integrated treatment protocol consisting of Naturopathic, Ayurvedic cleansing Treatments and Yoga therapies. In combination with this, he was also prescribed herbal decoctions.
HEALING JOURNEY AT ATMANTAN…
His food was planned to be low carbohydrate and grain-free meals, (which as per advice were also to be incorporated in his daily lifestyle, post his stay at Atmantan). He was recommended Yoga, stretching, Pranayama, some cardio and cleansing Kriyas as part of his programme at Atmantan. Along with this, he was prescribed Atmantan Naturals' Omega 3 (for enhancing cardiac health), Allergy Care (fights infections), Natflam 6 (anti-inflammatory and relives from acute allergies), Anti Ox 3 (Arrests & reverses oxidative damage at cellular level) supplements, all of which hastened his recovery.
HIS TRANSFORMATION | ATMANTAN LIVING | 5 NIGHTS

Please Note: These results may vary depending upon body type and pre-conditions.
Relaxed and recuperated, his Blood pressure readings were almost normalised (from 144/92 at arrival to 122/78 at departure). Along with this he also had a healthy weight loss of 2 kgs (He came in with 64+ kgs and left with 62+ kgs!).
Upon departure, he was told to continue with the supplements for 2 months. He returned back to life, as a fresher self. Feedback was taken 2 weeks post his departure, and he confirmed that he was off his ointments and the fungal infection was almost gone too! This hypertension case study is an example of how smaller changes together can bring about big improvements in our day-to-day life.