RESTORATIVE PHYSIOTHERAPY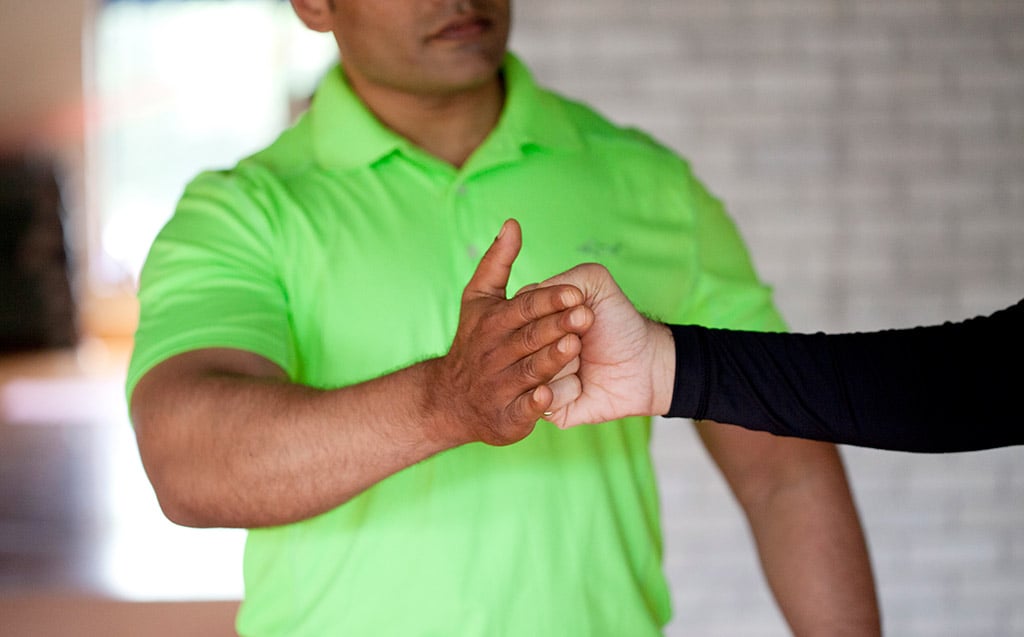 Take care of your body… it's the only place you have to live in.
Most people tend to only think of physical therapy, or physio, as exercises to only rehabilitate post an illness, injury, or surgery. In fact, all the slight physical misalignments we accumulate as a result of our daily habits –
including a sedentary lifestyle, improper movement, or even poor posture, eventually adversely impact our health, manifesting in myriad symptoms ranging from inflammation,
low energy, poor digestion, to debilitating aches and pains. The answer to these niggling problems compromised physical alignment, and injury management is addressed in an integrated manner in Atmantan's RESTORATIVE PHYSIOTHERAPY retreat. Atmantan's RESTORATIVE PHYSIOTHERAPY is a diagnosed medical program, which offers personalized consultations and treatments, for the reversal and management of a range of physical conditions. While addressing both the health and well-being aspects, this physiotherapy treatment retreat restores optimal physical function and performance.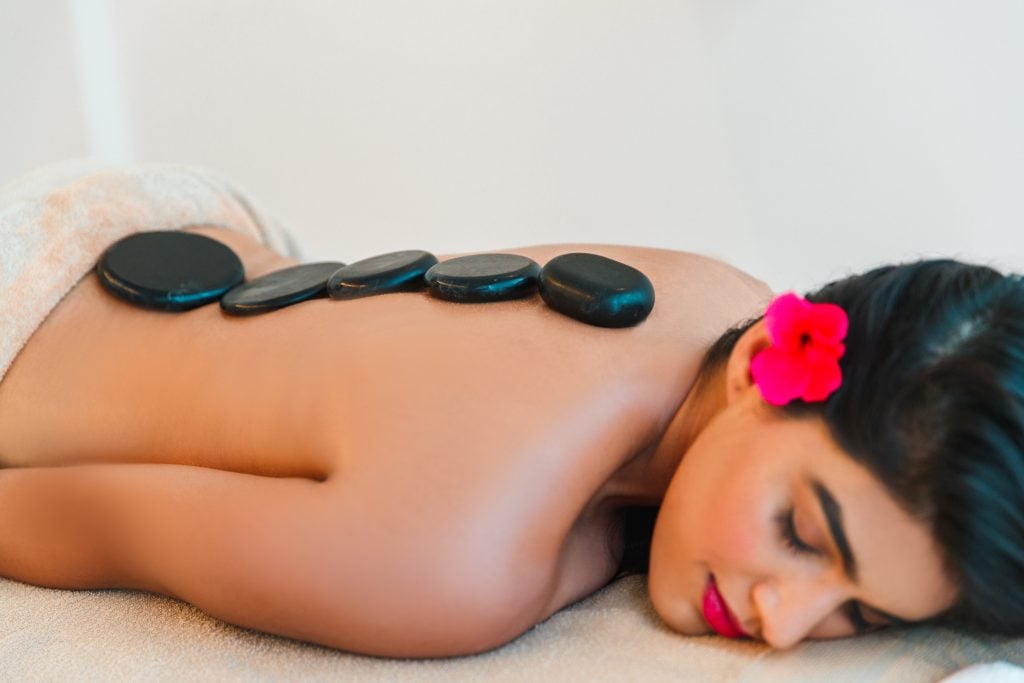 Benefits
Improves Posture
Improves Functional movements
Reduce Aches and Pains
Speeds up Rehab Recovery
Boosts Musculoskeletal health/ spine health
Improves Neuromuscular health
PARTICULARLY RECOMMENDED FOR…
Orthopaedic Related Conditions (Osteo-Arthritis, Ligament Injuries, Joint Instabilities, Altered Gait etc.)
Post-surgical Rehabilitation
Restoration of muscle and joint functions
Neurological Related conditions
chronic musculoskeletal conditions
PHYSIOTHERAPY HELPS RETAIN OUR ACTIVE LIFESTYLE
Our musculoskeletal system is made up of muscles, bones, and joints, teamed up with cartilage, tendons, and ligaments, all of which enable us to undertake our daily activities. When some of these don't work in harmony, the comforts of our body that we take for granted are threatened to a level of permanent damage; Atmantan's RESTORATIVE PHYSIOTHERAPY retreat can help you find a solution to this! This retreat focuses on restoring mobility, strengthening & improving the quality of movement such that the desired level of physicality is achieved. Our Doctors are specialized in treating a wide gamut of orthopaedic-related conditions, may it be osteoarthritis, ligament injuries, sports injuries, post-surgical rehabilitation, joint instabilities, restoration of muscle and joint functions, chronic musculoskeletal conditions or even certain neurological-related conditions.
HANDS ON APPROACH FOR YOUR EXPEDITED RECOVERY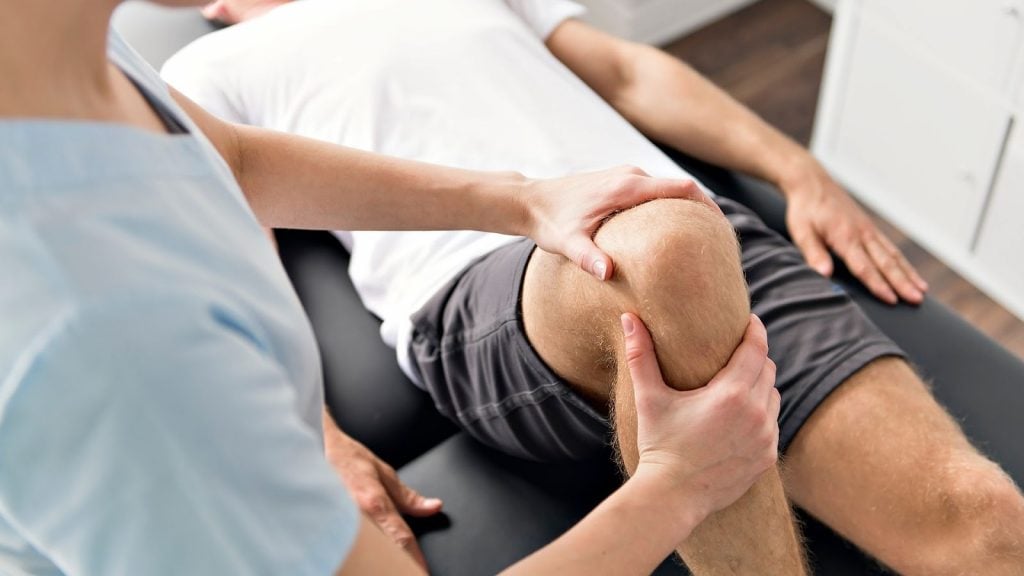 With an integrated and nurturing approach, you undergo a detailed assessment and diagnosis, post which advanced and innovative techniques and modalities like…
Manual therapy & mobilisations,
Ultrasound therapy,
Electrical stimulations,
Hydrotherapy,
Postural integration, and
Localised anti-inflammatory treatments,
are all used to facilitate the healing process. This helps people better manage and maintain their physical independence. Atmantan has the best physiotherapy centre in India when it comes to diagnosing and treating musculoskeletal concerns.
As we provide structural and functional rehabilitation, recovery is maximized and future pain, injury, or dysfunction can be prevented. This Restorative Physiotherapy in India is a hands-on approach by our team of Doctors that creates a conducive environment enabling you to harness your full potential as you expedite recovery!
To maintain this health as you go back to your daily life, you are given a customized workout prescription along with a diet plan and natural supplementation advice.
We at Atmantan through our RESTORATIVE PHYSIOTHERAPY retreat provide excellent clinical care for people of all ages… This result-oriented retreat makes Atmantan the best place for physiotherapy treatment in India, where you are rehabilitated and supported in the quickest and safest manner, such that you are able to integrate yourself back into your lifestyle at your best.
Your treatment plan will be prescribed by the consulting doctor based on your health conditions and symptoms. The inclusions mentioned below are indicative.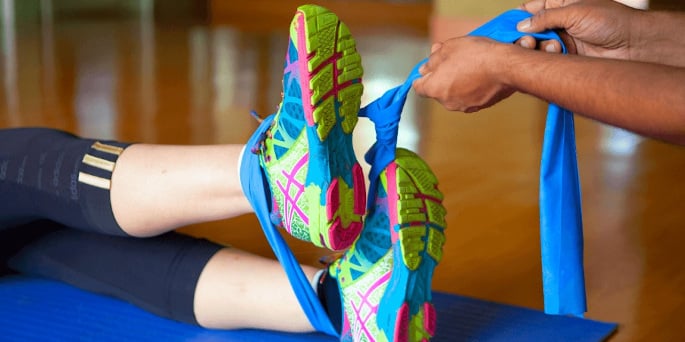 All our retreats are DOCTOR-GUIDED PROGRAMMES that address lifestyle ailments and many other conditions.​ ​These are ​comprehensive ​retreats that integrate protocols from natural ​& alternative medicine​.
If you have a CHRONIC HEALTH CONDITION or a symptom that you can't manage anymore, our ​Doctors are here to treat you​. By taking professional help, not only can ​you ​lower the impact of long-term use of ​medicine, ​but also reduce the cost ​of your illness to your body & mind​.
Our MEDICAL TEAM WILL ADVICE you on ​the recommended duration of ​the ​program​me​ based on your ​wellness objectives​ and underlying health conditions. ​Your progress ​will be​ closely monitored by your consulting ​Doctor.
​Guests coming in for treatments have to submit their HEALTH & WELLNESS QUESTIONNAIRE at least 2 weeks prior to the admission request. ​​Atmantan Wellness Centre reserves the right to refuse booking requests if this form is not received with all the supporting medical records/documents.​ ​YOUR ​TREATMENT ​PLAN ​WILL ​BE ​PRESCRIBED ​BY ​THE ​CONSULTING ​D​OCTOR.​ ​The inclusions mentioned below are indicative​ in nature​​.
Atmantan is a NABH​ (National Accreditation Board of Hospitals & Healthcare Providers of India​)​​ accredited wellness centre. This accreditation resonates with our commitment to guest healthcare, safety & continuous improvement.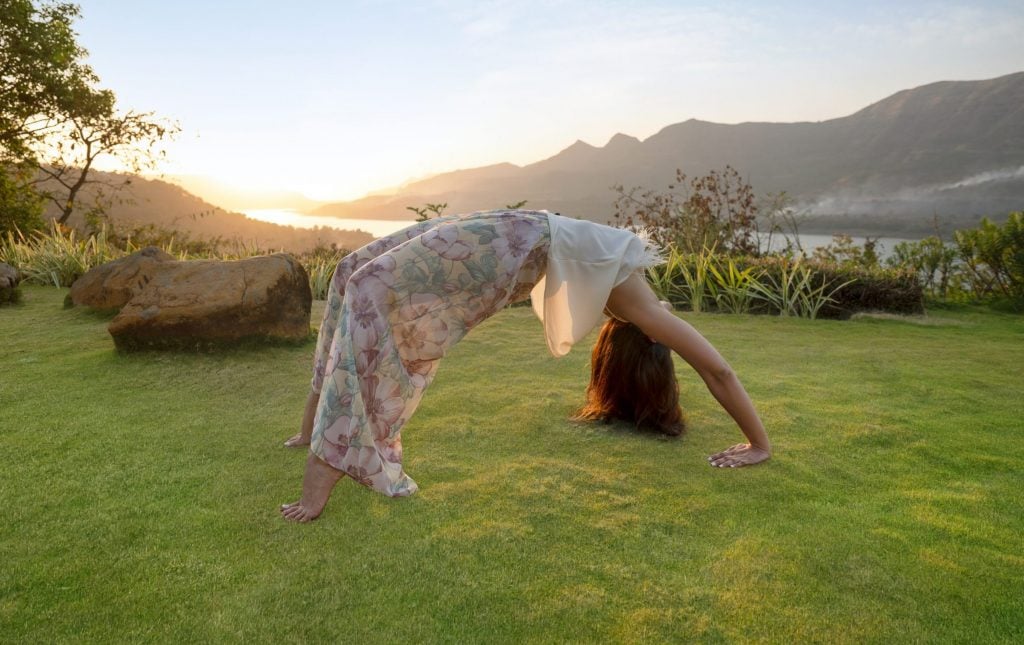 Acute Inflammation and lifestyle can be rectified with timely intervention Read & Share
Case study of a 51 year old suffering from Ankylosing spondylitis, knee pain and impaired gait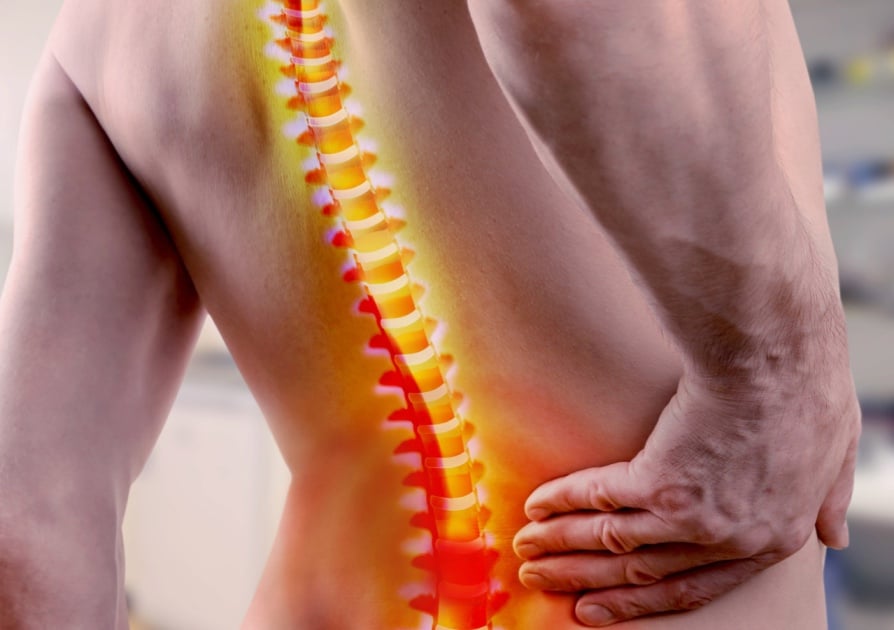 LIFE BEFORE ATMANTAN
A 51 year old gentleman got admitted at Atmantan with a history of Ankylosing spondylitis (an inflammatory disease that can over time even cause some of the bones in the spine to fuse) with the Auto-immune marker HLAB27 positive (Ankylosing spondylitis has no known specific cause, though genetic factors seem to be involved). In particular, people who have a gene called HLA-B27 are at a greatly increased risk of developing ankylosing spondylitis, however, only some people with this gene develop the condition). He also complained about pain in his left knee, due to which his gait was waddling mildly and he was limping a tad too.
HEALING JOURNEY AT ATMANTAN
As an ankylosing spondylitis case study, he thus chose to come to Atmantan for 10 days with a conviction to align his posture and reduce knee pain. Upon his Doctor consultation, it was realised that he had a history of high cholesterol and his blood reports also showed a high C Reactive Protein (A high CRP reading is a sign of acute inflammation). He was prescribed the Restorative Physiotherapy Retreat. On admission, his physiotherapy diagnostics showed that his range of motion at the spine level was very compromised and he even suffered from a hunched back. There was also a mild leg length discrepancy. 
The treatment modalities consisted of continuous exercise rehabilitation along with acupuncture, moxibustion and kriyas. This was all prescribed along with localised therapies and he was also put on a grain-free diet along with freshly made kadas to combat the chronic inflammation. He was also given Atmantan Naturals' Super Antiox 6 supplement (as an antioxidant) Boswellia Max (to reduce joint swelling) and Natflam 6 (for reducing systemic inflammation).  
HIS TRANSFORMATION | RESTORATIVE PHYSIOTHERAPY | 10 NIGHTS
Please Note: These results may vary depending upon body type and pre-conditions.
While his cholesterol markers also improved, right there toward the end of his retreat, the guest started seeing positive changes as his range of motion increased and the stiff muscles started easing up. The postural improvements were even evident to the naked eye!
His gait pattern changed, and his limping had also completely vanished. 
In fact, the Range of motion for the spine had improved with flexion improving from 40 to 50 degrees; the extension had improved from 10 degrees to 15 degrees and one adduction (the movement of a limb or other part towards the midline of the body or towards another part) had improved from 15 to 20 degrees and the second adduction had increased from 10 degrees to 20 degrees!
Even the knee joint flexion had improved from 120 to 150 degrees; extension had improved from 15 to 0 degrees! He was ecstatic with his results and he had very successfully achieved what he had set out to in his healing journey at Atmantan!
Lower back pain, walking difficulties & reflux can all be eliminated with a lifestyle overhaul! Read & Share
A 59 year old's GERD and lower back pain case study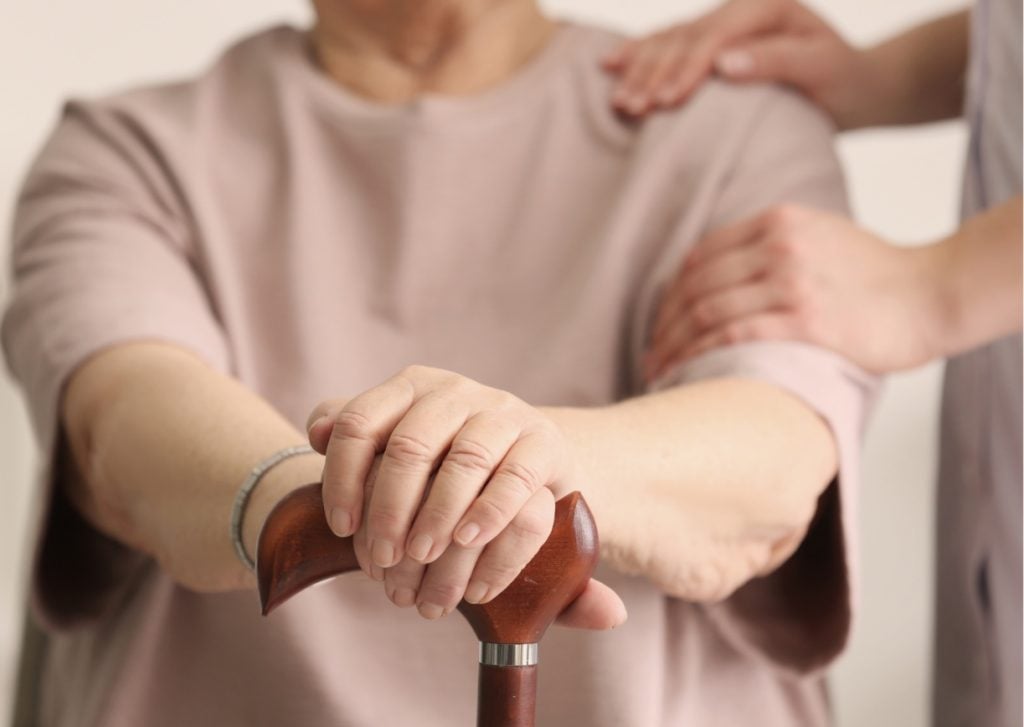 LIFE BEFORE ATMANTAN
A 59 old female previously diagnosed with Type 2 Diabetes, and hypertension came to Atmantan and also had a history of second-degree burns. She was looking for a place to recover from her constant aches and pains and the difficulty that she faced while carrying out her day-to-day tasks or even walking. While here she also wished to address her GERD.
HEALING JOURNEY AT ATMANTAN
At the time of admission, she was under medication of proton pump inhibitor daily (Antacids). Upon her Doctor consultation, she mentioned complaints of severe acidity, along with moderate to severe lower back pain, such that she was unable to even walk 10 steps continuously! Post the diagnostics and consultation, she was put on a 7-night Restorative Physiotherapy Retreat. 
She was prescribed a low carbohydrate diet, which was also a healing bland diet enriched with dietary prebiotic supplements. She was also made to deworm during her stay and was started on supplementation of Atmantan Naturals' Gastro Care (For gut health and acidity), Digestive Enzymes (For gut nutrition and health) and Boswellia Max (for combating inflammation and joint health).
The guest also underwent body therapies that addressed her stress build-up along with those that addressed the local pain areas and alleviated her muscle stiffness. All this was in tandem with pressure point healing and physiotherapy intervention to mitigate her lower back pain, as she also wanted to know how to treat lower back pain.
She also had an in-depth postural assessment right on day 1 to understand the nature and severity of the pain, and this was subsequently monitored daily.
HER TRANSFORMATION | RESTORATIVE PHYSIOTHERAPY | 7 NIGHTS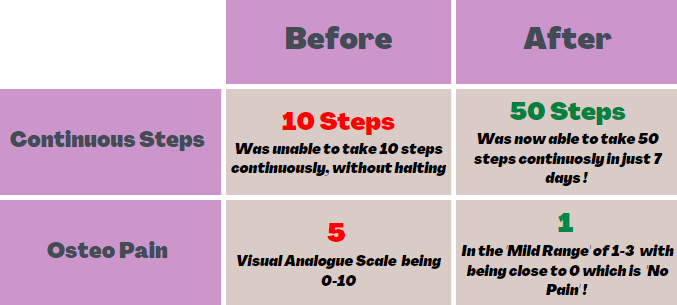 Please Note: These results may vary depending upon body type and pre-conditions.
The lifestyle overhaul worked; At the end of the stay of just a week, she was able to walk more than 50 steps in a continuous manner (without halting)! Her pain had significantly reduced and all the symptoms of GERD such as pain behind the chest bone, burning sensation, acid taste in the mouth, difficulty swallowing etc. had all significantly improved after the 7 days of her retreat programme. 
The physiotherapist had monitored the postural assessment since her first day using the visual analogue scale and, as per this scale the pain on her last day had reduced from 5 to 1!
Also due to the pain in the lower back, the compensatory shift of body equilibrium to the right side that she had been suffering from had also improved by the end of the stay, such that her equilibrium and muscle balance had now reached near normal!
Even as one ages, one can rectify their shoulder and neck pain! Read & Share
A 78 year old'd shoulder pain case study, where he also suffered from high cholesterol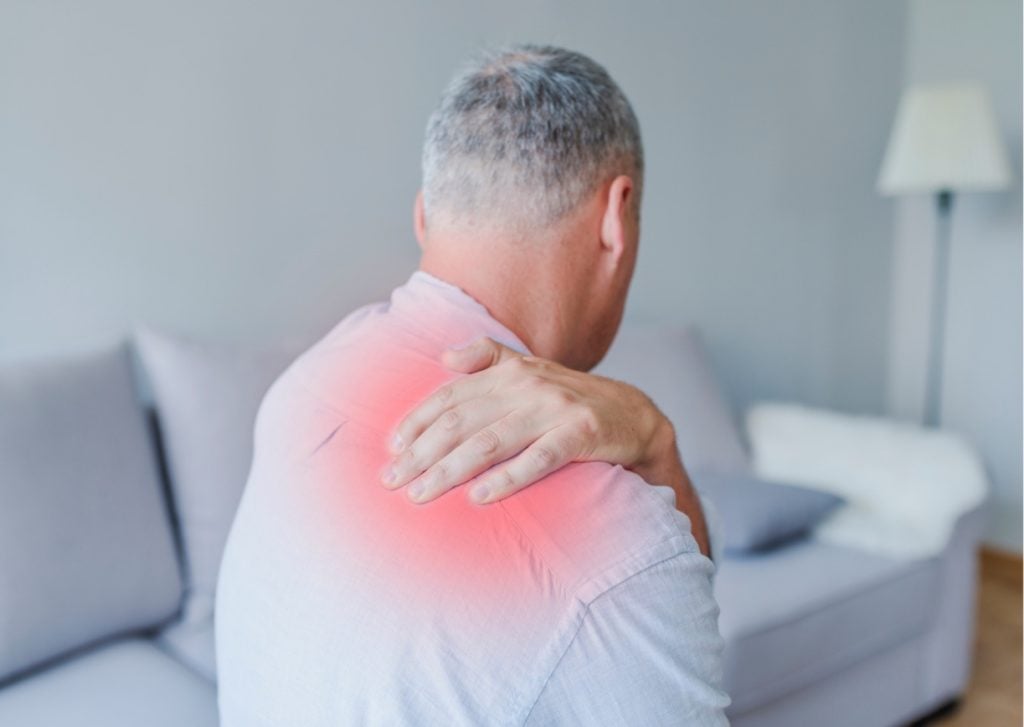 LIFE BEFORE ATMANTAN
A 78-year-old well-travelled male guest came with complaints of severe shoulder and neck pain associated with neck stiffness and restricted movement of the shoulder joint as well. He also has severe body aches with fatigue throughout the day. He was also on statins so as to keep a check on his cholesterol. 
HEALING JOURNEY AT ATMANTAN
After his initial Doctor consultation and diagnostics, he was advised to undergo a 10-night Restorative Physiotherapy Retreat. He started off with a combination of acupuncture and physiotherapy. 
It was diagnosed that his shoulder pain and disability index pre-treatment was around 47% and his range of motion in the shoulder joint was highly restricted. He was looking forward to some much-needed relief as he knew his current condition was more lifestyle induced than the cause of ageing. He also wanted to learn how to treat shoulder pain and improve his movement.
His prescribed diet was a low carbohydrate, low fat one with moderate protein while keeping him away from any cholesterol spike. Along with this anti-inflammatory diet, he was also put on supplements of Natflam (to combat systemic inflammation), Boswellia Max (to reduce pain and swelling in the joints), Dia-solve (to improve glucose-lipid metabolization) and Nutri Liver (to improve liver health). He had all this in conjunction with healing Ayurvedic therapies which together with physiotherapy, helped relaxed his muscles. The alternative modalities started easing his pain and significant changes started appearing in the range of motion!
HIS TRANSFORMATION | RESTORATIVE PHYSIOTHERAPY | 10 NIGHTS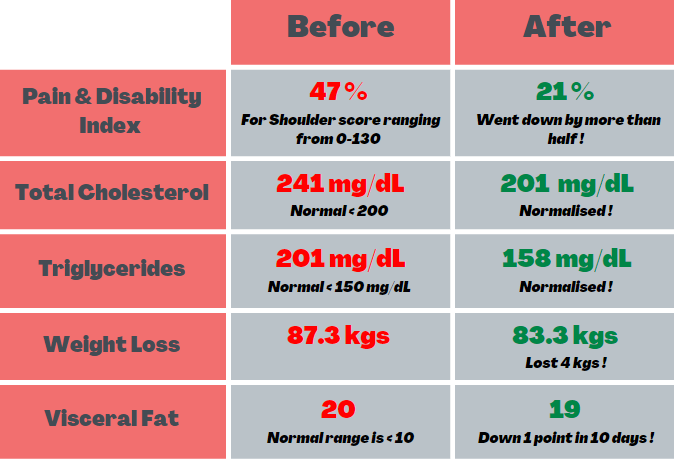 Please Note: These results may vary depending upon body type and pre-conditions.
In just 10 days there was a remarkable change in his pain scale and range of motion.
His shoulder flexion increased from 120 to 160 degrees; his extension improved from 20 to 30 degrees; and his adductions got from 10 to 20 degrees and 60 to 80 degrees. Even his shoulder pain and disability index which was 47% initially had gradually reduced to more than half and was down to 21%!
Even his total cholesterol which was 241 mg/dl at the time of admission had reduced to 201 mg/dL! His triglycerides which were 201 mg/dL at the time of admission had reduced to 158 mg/dL! Along with all of this, his weight parameters had also improved; the above results were accompanied by 4 kgs of weight loss (From 87.3 down to 83.3 kgs) along with a reduction in the Visceral fat reading of 1 point (from 20 it had now dropped to 19).
Needless to say, this became a neck pain case study as well and the guest returned home with improved health, spirit and this well-earned transformation.
Hadlund's Deformity & Heberden's Nodes Case Study Read & Share
Case Study on Hadlund's Deformity & Heberden's Nodes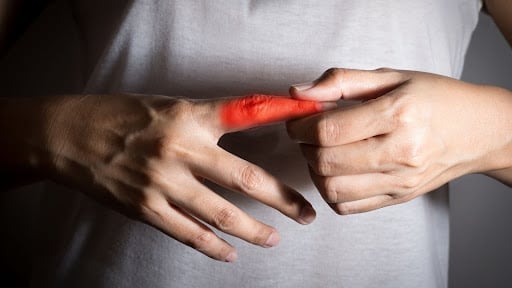 LIFE BEFORE ATMANTAN
This 57-year-old man with severe pain and stiffness in the fingers of his right hand was also suffering from severe leg and ankle pain. He could barely lift his right hand above the shoulder level, (and till the shoulder level also he could only lift with extreme discomfort, and only with support); it was extremely painful to also move his right arm back or up. Despite extensive physiotherapy in the city, he did not get any relief or results.
HEALING JOURNEY AT ATMANTAN
He decided to check into Atmantan for a 7 Nights programme. He was worried about his pains and depressed also due to digestive issues. After a thorough physical examination, diagnostics (MMT) a postural assessment were carried out and he was put on a personalised Master Cleanse (for Gut cleanse) and Physiotherapy programme.
The diagnosis results showed acute muscle weakness in the back and abdominal muscles. His pain scale scoring and range of joint movement that had been noted were then worked on almost every day. Along with rehabilitation, he was also prescribed personal Yoga sessions, Colonics and other cleansing and anti-inflammatory therapies.
With a combination of electrotherapy and exercise therapy, all treatments were prescribed with the purpose of strengthening the muscles, core building, mobilizing the joint and alleviating his pain.
He was put on a cleanse diet of gradual Lean to Liquid to Lean (vegetables and herbal juices, soups, and salads). This inhibited the inflammation and repaired the gut! He was also supplementing with Naturals' Defence Max (Gut friendly & has anti-viral properties), Natflam 6 (Pain reliever and anti-inflammatory), Omega 3 Fatty Acids (for general health) and Pro-Collagen (Improves skin, bone and cartilage health).
HIS TRANSFORMATION | MASTER CLEANSE & RESTORATIVE PHYSIOTHERAPY | 7 NIGHTS

Please Note: These results may vary depending upon body type and pre-conditions.
By the end of 7 days, his joint stiffness reduced and he felt absolutely close to no muscular pain either. His range of movement had improved by a 100%! He had a fat loss of 3 kgs and his visceral fat lowered by 2 points!
There was a significant improvement in his overall joint movement. He could now perform most of his daily activities, of walking and climbing without much discomfort.  There was a very positive change in his fine motor skills as well such that he could now effortlessly even write his signature!  Another great achievement was his tremendous increase in his muscle strength (He could now lift more than 1kg with his hands and 500gms with his fingers!)
He was asked to continue with his diet and supplements along with maintaining a recommended active lifestyle.
Improved Quality Of Life With Ease Of Movement And Freedom From Shoulder Pain Read & Share
Case Study: How a 61-year-old Cured Shoulder Pain & Poor Mobility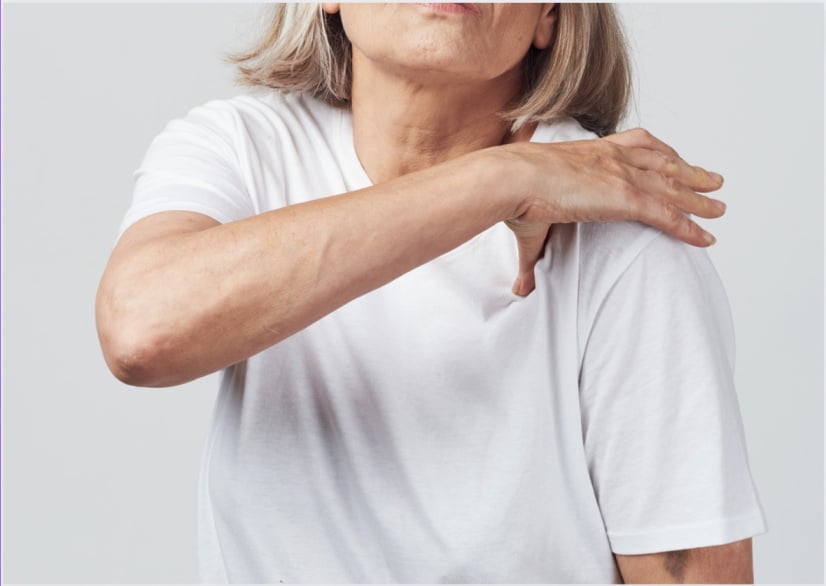 LIFE BEFORE ATMANTAN…
This older, confident and inquisitive 61 year old guest was committed to her programme here. She came in for shoulder joint pain and mobility issues which she had been suffering from for close to 5 years. She checked into Atmantan for 20 Nights and was put on a customised Restorative Physiotherapy Programme.
HEALING JOURNEY AT ATMANTAN…
With an approach to reduce pain and improve on functional mobility, we ran diagnostics along with flexibility tests and she was initially given fermentation followed by myofascial release with cold compression therapy. This helped relieve pain and increased joint range motion and within the week this 61 year old guest was started on active & isometric movement.
Alongside, she was put on a weight loss diet that included Naturals supplementation off Boswellia Max (Reduces pain and swelling in the joints), Natflam 6 (Anti-inflammatory & pain relieving) and Omega 3 Fatty Acids (for optimised general health). Her daily activities included aqua workouts, stretching, yoga and breathing sessions that she participated in through the day. With Acupuncture and other pain-relieving therapies, she was steadily improving everyday.
HER TRANSFORMATION | RESTORATIVE PHYSIOTHERAPY | 20 NIGHTS
Within 2 weeks itself the guest saw marked improvement in muscle function along with a weight loss of 3 kilograms. Thereafter she even started on resistance training, and by the end of her stay of 20 days she was feeling confident, strong, and a decade younger!
Not only did her continuous pain vanish, her movement had also largely improved. As she was taught exercises to be continued at home along with supplements for natural pain relief, she was able to return to her daily life as a healthier version of herself. This became a successful shoulder pain case study for all of us.
Post Surgery, Both Stability And Gait Was Restored To Normal, And She Could Even Return To Her Favourite Game Of Golf Read & Share
Case Study: How a 65-year-old Improved Gait & Balance Post Surgery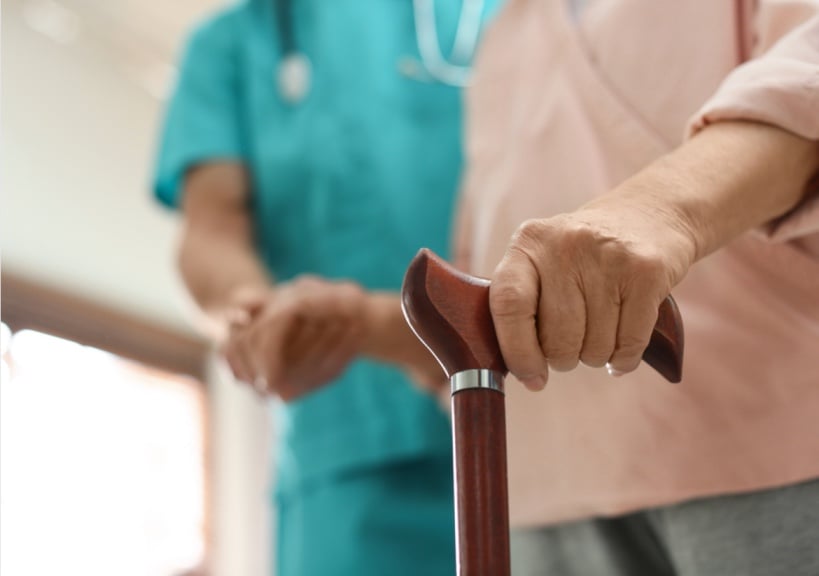 LIFE BEFORE ATMANTAN…
This 65 year old repeat lady guest came into Atmantan post-surgery having recently gone through a Total Hip Replacement of the right hip. Post-surgery she was suffering from hip pain, a slight limp and restricted hip mobility.
As part of our initial screening, this 65 year old underwent detailed tests on postural analysis, neuromuscular coordination and range of movements. Being a sports person, she was also very determined and goal oriented.
HEALING JOURNEY AT ATMANTAN…
Being a Golf player, she wanted to get into good shape while correcting her limping and pain as she was unable to play or bend to lift the ball etc. She checked in for a 14 Nights customised Restorative Physiotherapy Programme.
While at Atmantan, she worked actively on weight loss as well, (having gained some weight post-surgery), as she participated in Aqua activities, stretching, and yoga sessions. In the rehabilitation sessions, with the help of isometric exercises and resistance training, the doctor focused on muscle strengthening. She was put on an anti-inflammatory diet along with Naturals supplementation of Natflam 6 (Anti-inflammatory & pain relieving), Boswellia Max (Reduces pain and swelling in the joints), Fat Blazer (For improved metabolism) and Pro-Collagen (Improves skin, bone and cartilage health).
HER TRANSFORMATION | RESTORATIVE PHYSIOTHERAPY | 14 NIGHTS
Over the 2 weeks, her active movement, partial mobility, and balancing/standing for a longer duration improved considerably along with a weight loss of 8 kilograms!
At the end of her stay, she was more confident in her gait and in performing the daily living activities; She could now even comfortably stand for longer, with significantly reduced limping as well! Her greatest personal achievement was that on her return home, she resumed playing Golf (initially under supervision and later on her own) and subsequently upon regular practice also went on to win the match!
Tremors Went Away, Strength And Fitness Got Back To Normal Read & Share
Fitness Case Study: How a 44-year-old Boosted her Strength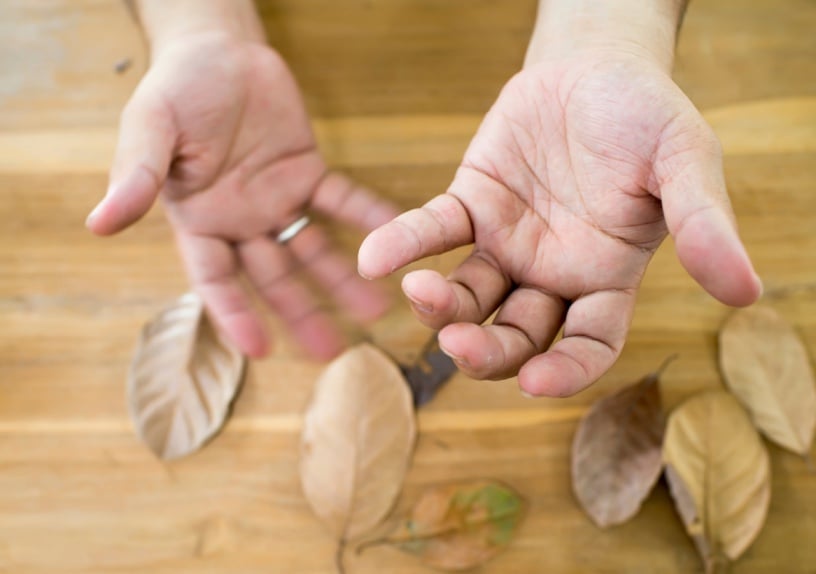 LIFE BEFORE ATMANTAN…
A young and extremely well educated, sensitive and independent lady guest planned her stay at Atmantan with a purpose to getting fit, improving her underlying conditions of pain, tremors and metabolic syndrome.
The inspiring aspects of this 44 year old guest were how honest & aware she was of her personal inclinations towards nerve pain, depression, fatigue etc. along with knowing that while medications had been helping her for years, she needed to treat the underlying conditions with a customise curative approach!
HEALING JOURNEY AT ATMANTAN…
Her Journey began at Atmantan in Restorative Physiotherapy with initial analysis like Body composition analysis (weight, BMR, Fat mass, total body water, Visceral fat), Postural assessment, coordination training, and checking of the vital parameters.
During her stay, she followed a high protein and low carb diet along with healthy green and alkaline juices. She was also prescribed Naturals supplementation of Relax Aid (Mood balancer that also reduces stress hormones), Natflam 6 (Anti-inflammatory pain reliever), Super Antiox 6 (Supports an optimal immune system), Omega 3 Fatty Acids (For general health as it alleviates symptoms of eczema, heart disease, Alzheimer's, infertility etc.) and Nutri Brain (Improves blood circulation to the central nervous system).
She participated in almost 2-3 group physical activities namely- Dance/Zumba/Aerobics, Aqua Jam/Fit, and Personal training. With neurodevelopmental training, muscle strength building, joint approximation, coordination and cognition training under the guidance of the physiotherapist, and the guest's conviction, commendable progress was made.
While her initial stay was planned for 21 Nights, she went on to extend her stay to 53 Nights upon the doctor's advice as she could see incremental improvements daily!
HER TRANSFORMATION | RESTORATIVE PHYSIOTHERAPY | 53 NIGHTS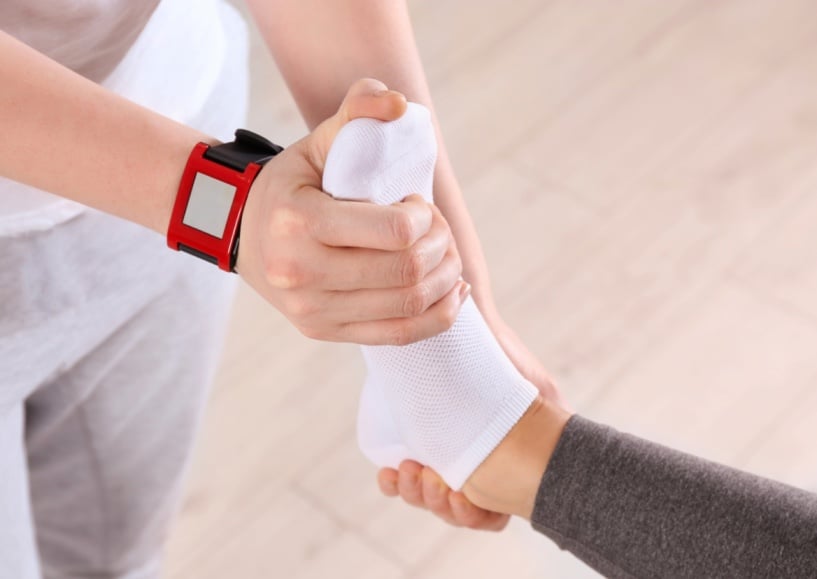 The transformation in her strength, weight and self-motivation was truly remarkable. She didn't just see a reduction in tremors (almost 80%), relevant fat loss… but her entire perspective towards physical fitness changed as she lifted weights, built muscle endurance and she even got off fatigue related medications as she benefitted from the active lifestyle at Atmantan. She is now a true believer in Atmantan's approach of integrated result-oriented wellness and returns to us annually, as she scales new heights on personal wellness in her day to day life.
We are grateful for all such evolved and wellness driven guests. Guest like this are true wellness ambassadors as they demonstrated this to be a very inspiring physiotherapy and fitness case study!