Restorative Physiotherapy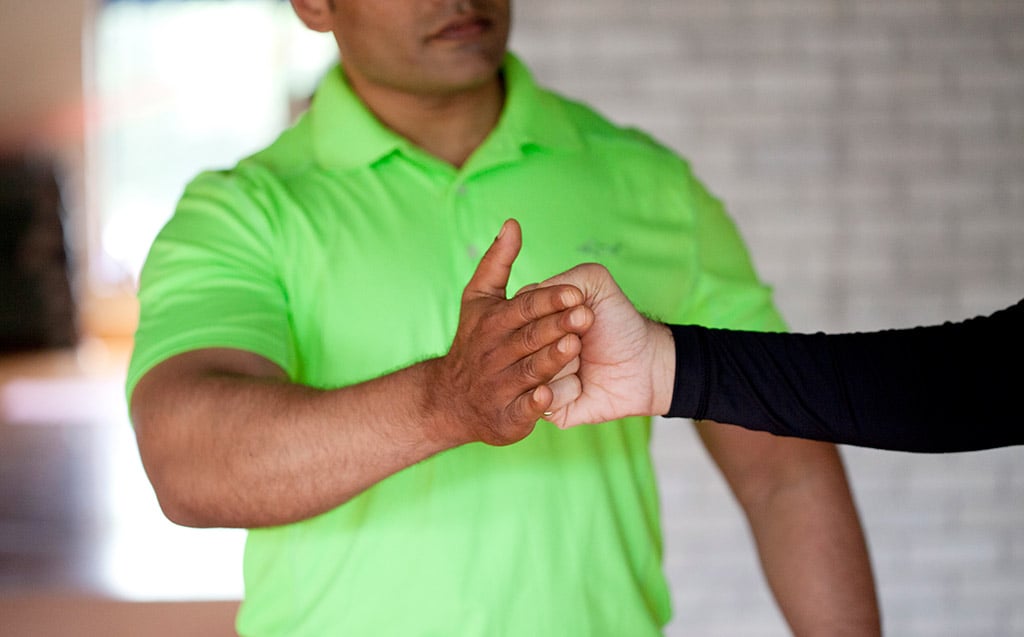 Take care of your body… it's the only place you have to live in.
Most people tend to only think of physical therapy, or physio, as exercises to only rehabilitate post an illness, injury, or surgery. In fact, all the slight physical misalignments we accumulate as a result of our daily habits –
including a sedentary lifestyle, improper movement, or even poor posture, eventually adversely impact our health, manifesting in myriad symptoms ranging from inflammation,
low energy, poor digestion, to debilitating aches and pains. The answer to these niggling problems compromised physical alignment, and injury management is addressed in an integrated manner in Atmantan's RESTORATIVE PHYSIOTHERAPY retreat. Atmantan's RESTORATIVE PHYSIOTHERAPY is a diagnosed medical program, which offers personalized consultations and treatments, for the reversal and management of a range of physical conditions. While addressing both the health and well-being aspects, this physiotherapy treatment retreat restores optimal physical function and performance.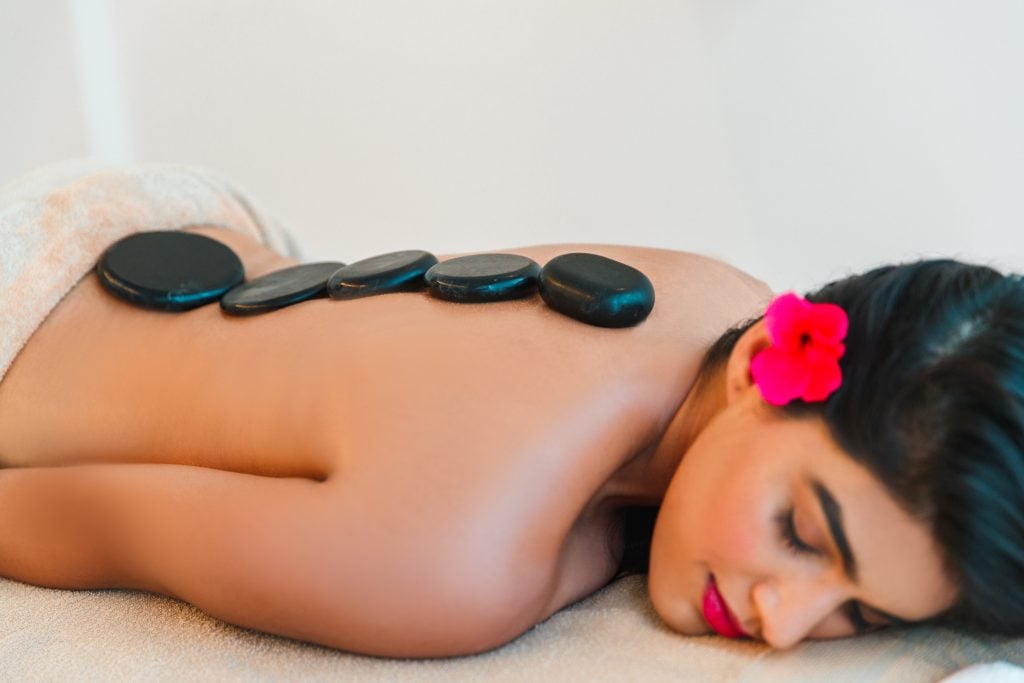 Benefits
Improves Posture
Improves Functional movements
Reduce Aches and Pains
Speeds up Rehab Recovery
Boosts Musculoskeletal health/ spine health
Improves Neuromuscular health
PARTICULARLY RECOMMENDED FOR…
Orthopaedic Related Conditions (Osteo-Arthritis, Ligament Injuries, Joint Instabilities, Altered Gait etc.)
Post-surgical Rehabilitation
Restoration of muscle and joint functions
Neurological Related conditions
chronic musculoskeletal conditions
PHYSIOTHERAPY HELPS RETAIN OUR ACTIVE LIFESTYLE
Our musculoskeletal system is made up of muscles, bones, and joints, teamed up with cartilage, tendons, and ligaments, all of which enable us to undertake our daily activities. When some of these don't work in harmony, the comforts of our body that we take for granted are threatened to a level of permanent damage; Atmantan's RESTORATIVE PHYSIOTHERAPY retreat can help you find a solution to this! This retreat focuses on restoring mobility, strengthening & improving the quality of movement such that the desired level of physicality is achieved. Our Doctors are specialized in treating a wide gamut of orthopedic-related conditions, may it be osteoarthritis, ligament injuries, sports injuries, post-surgical rehabilitation, joint instabilities, restoration of muscle and joint functions, chronic musculoskeletal conditions or even certain neurological related conditions.
HANDS ON APPROACH FOR YOUR EXPEDITED RECOVERY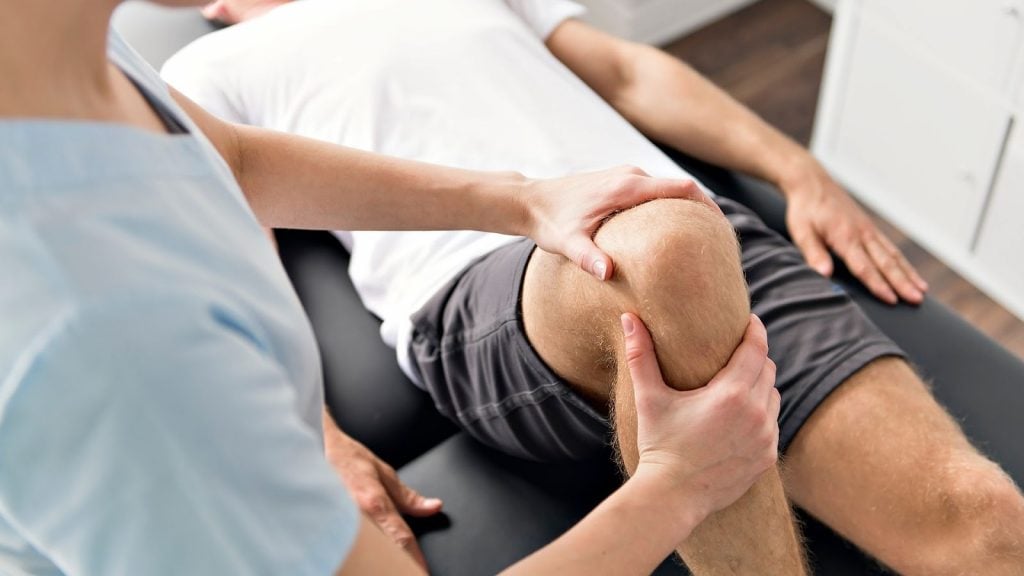 With an integrated and nurturing approach, you undergo a detailed assessment and diagnosis, post which advanced and innovative techniques and modalities like…
Manual therapy & mobilisations,
Ultrasound therapy,
Electrical stimulations,
Hydrotherapy,
Postural integration, and
Localised anti-inflammatory treatments,
are all used to facilitate the healing process. This helps people better manage and maintain their physical independence. Atmantan has the best physiotherapy center in India when it comes to diagnosing and treating musculoskeletal concerns.
As we provide structural and functional rehabilitation, recovery is maximized and future pain, injury, or dysfunction can be prevented. This Restorative Physiotherapy in India is a hands-on approach by our team of Doctors that creates a conducive environment enabling you to harness your full potential as you expedite recovery!
To maintain this health as you go back to your daily life, you are given a customized workout prescription along with a diet plan and natural supplementation advice.
We at Atmantan through our RESTORATIVE PHYSIOTHERAPY retreat provide excellent clinical care for people of all ages… This result-oriented retreat makes Atmantan the best place for physiotherapy treatment in India, where you are rehabilitated and supported in the quickest and safest manner, such that you are able to integrate yourself back into your lifestyle at your best.
Your treatment plan will be prescribed by the consulting doctor based on your health conditions and symptoms. The inclusions mentioned below are indicative.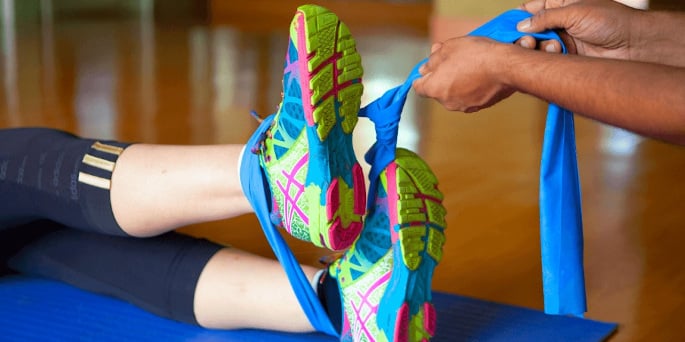 All our retreats are DOCTOR-GUIDED PROGRAMMES that address lifestyle ailments and many other conditions.​ ​These are ​comprehensive ​retreats that integrate protocols from natural ​& alternative medicine​.
If you have a CHRONIC HEALTH CONDITION or a symptom that you can't manage anymore, our ​D​octors are here to treat you​. By taking professional help, not only can ​you ​lower the impact of long term use of ​medicine, ​but also reduce the cost ​of your illness to your body & mind​.
Our MEDICAL TEAM WILL ADVICE you on ​the recommended duration of ​the ​program​me​ based on your ​wellness objectives​ and underlying health conditions. ​Your progress ​will be​ closely monitored by your consulting ​Doctor.
​Guests coming in for treatments have to submit their HEALTH & WELLNESS QUESTIONNAIRE at least 2 weeks prior to the admission request. ​​Atmantan Wellness Centre reserves the right to refuse booking requests if this form is not received with all the supporting medical records/documents.​ ​YOUR ​TREATMENT ​PLAN ​WILL ​BE ​PRESCRIBED ​BY ​THE ​CONSULTING ​D​OCTOR.​ ​The inclusions mentioned below are indicative​ in nature​​.
Atmantan is a NABH​ (National Accreditation Board of Hospitals & Healthcare Providers of India​)​​ accredited wellness centre. This accreditation resonates with our commitment to guest healthcare, safety & continuous improvement.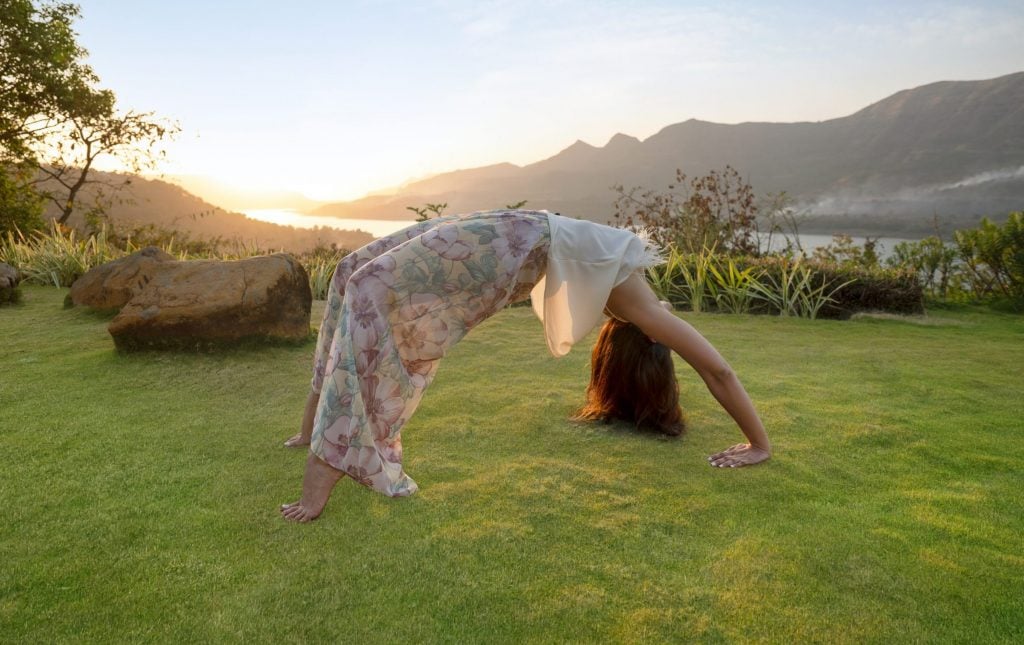 Hadlund's Deformity & Heberden's Nodes Case Study Read & Share
Case Study on Hadlund's Deformity & Heberden's Nodes | Atmantan.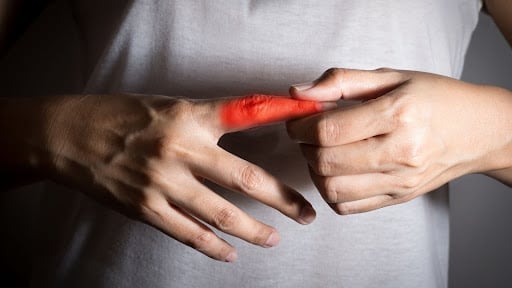 This 57 year old man with severe pain and stiffness in the fingers of his right hand was also suffering from severe leg and ankle pain. He decided to check into Atmantan for a 7 Nights programme.
He was worried about his pains and depressed also due to digestive issues. After a thorough physical examination, diagnostics (MMT) and a postural assessment was carried out and he was put on a personalised Master Cleanse (for Gut cleanse) and Physiotherapy programme.
The diagnosis results showed acute muscle weakness in the back and abdominal muscles. His pain scale scoring and range of joint movement that had been noted were then worked upon almost every day. Along with rehabilitation, he was also prescribed personal Yoga sessions, Colonics and other cleansing and anti-inflammatory therapies.
With a combination of electro therapy and exercise therapy, all treatments were prescribed with a purpose of strengthening the muscles, core building, and mobilizing the joint and to alleviate his pain.
He was put on a cleanse diet of gradual Lean to Liquid to Lean (vegetables and herbal juices, soups, and salads). This inhibited the inflammation and repaired the gut!
By the end of 7 days, his joint stiffness reduced and he felt absolutely close to no muscular pain either. He had a fat loss of 3 kilograms and his visceral fat lowered by 2 points!
There was significant improvement in his overall joint movement. He could now perform most of his daily activities, of walking and climbing without much discomfort. There was a very positive change in his fine motor skills as well such that he could now effortlessly even write his signature! Another great achievement was his tremendous increase in his muscle strength (He could not lift more than 1kg with his hands and 500gms with his fingers!)
Post Surgery, Both Stability And Gait Was Restored To Normal, And She Could Even Return To Her Favourite Game Of Golf Read & Share
Case Study: How a 65-year-old Improved Gait & Balance Post Surgery.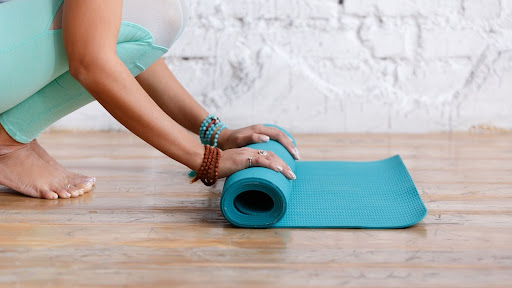 This repeat lady guest came into Atmantan post-surgery having recently gone through a Total Hip Replacement of the right hip. Post-surgery she was suffering from hip pain, a slight limp and restricted hip mobility.
As part of our initial screening, this 65 year old underwent detailed tests on postural analysis, neuromuscular coordination and range of movements. Being a sports person, she was also very determined and goal oriented.
Being a Golf player, she wanted to get into good shape while correcting her limping and pain as she was unable to play or bend to lift the ball etc. She checked in for a 14 Nights customised Restorative Physiotherapy Programme.
While at Atmantan, she worked actively on weight loss as well, (having gained some weight post-surgery), as she participated in Aqua activities, stretching, and yoga sessions. In the rehabilitation sessions, with the help of isometric exercises and resistance training, the doctor focused on muscle strengthening. Over the 2 weeks, her active movement, partial mobility, and balancing/standing for a longer duration improved considerably along with a weight loss of 8kilograms!
At the end of her stay, she was more confident in performing the daily living activities and could even comfortably stand for longer, with significantly reduced limping as well! Her greatest personal achievement was that on her return home, she resumed playing Golf (initially under supervision and later on her own) and subsequently upon regular practice also went on to win the match!
Tremors Went Away, Strength And Fitness Got Back To Normal Read & Share
Fitness Case Study: How a 44-year-old Boosted his Strength | Atmantan.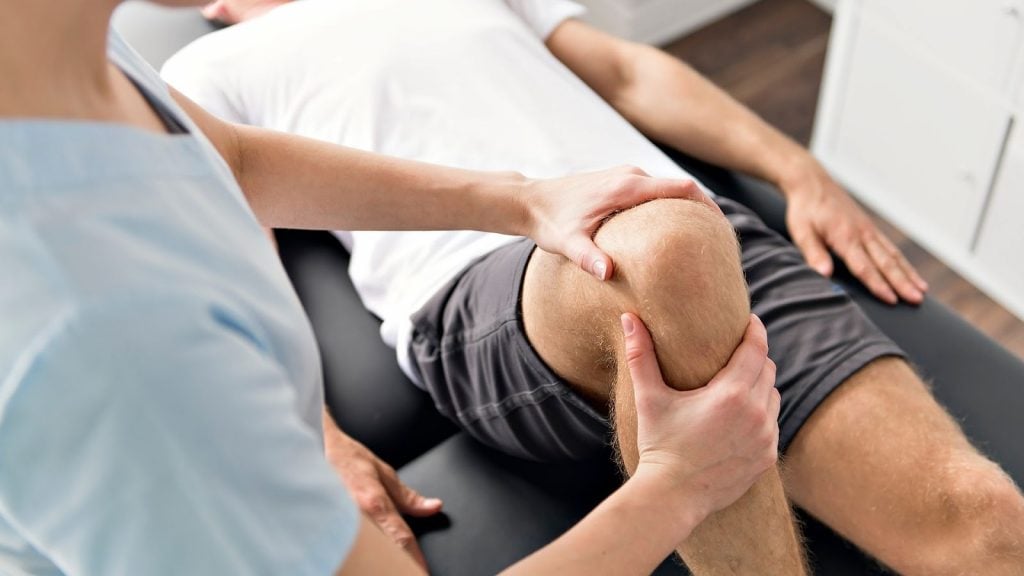 A young and extremely well educated, sensitive and independent lady guest planned her stay at Atmantan with a purpose to getting fit, improving her underlying conditions of pain, tremors and metabolic syndrome.
The inspiring aspects of this 44 year old guest were how honest & aware she was of her personal inclinations towards nerve pain, depression, fatigue etc. along with knowing that while medications had been helping her for years, she needed to treat the underlying conditions with a customise curative approach!
Her Journey began at Atmantan in Restorative Physiotherapy with initial analysis like Body composition analysis (weight, BMR, Fat mass, total body water, Visceral fat), Postural assessment, coordination training, and checking of the vital parameters.
During her stay, she followed a high protein and low carb diet along with healthy green and alkaline juices. She participated in almost 2-3 group physical activities namely- Dance/Zumba/Aerobics, Aqua Jam/Fit, and Personal training. With neurodevelopmental training, muscle strength building, joint approximation, coordination and cognition training under the guidance of the physiotherapist, and the guest's conviction, commendable progress was made.
While her initial stay was planned for 21 Nights, she went on to extend her stay to 53 Nights upon the doctor's advice as she could see incremental improvements daily!
The transformation in her strength, weight and self-motivation was truly remarkable. She didn't just see a reduction in tremors (almost 80%), relevant fat loss… but her entire perspective towards physical fitness changed as she lifted weights, built muscle endurance and she even got off fatigue related medications as she benefitted from the active lifestyle at Atmantan. She is now a true believer in Atmantan's approach of integrated result-oriented wellness and returns to us annually, as she scales new heights on personal wellness in her day to day life.
We are grateful for all such evolved and wellness driven guests. Guest like this are true wellness ambassadors as they demonstrated this to be a very inspiring physiotherapy and fitness case study!