A 59 year old's GERD and lower back pain case study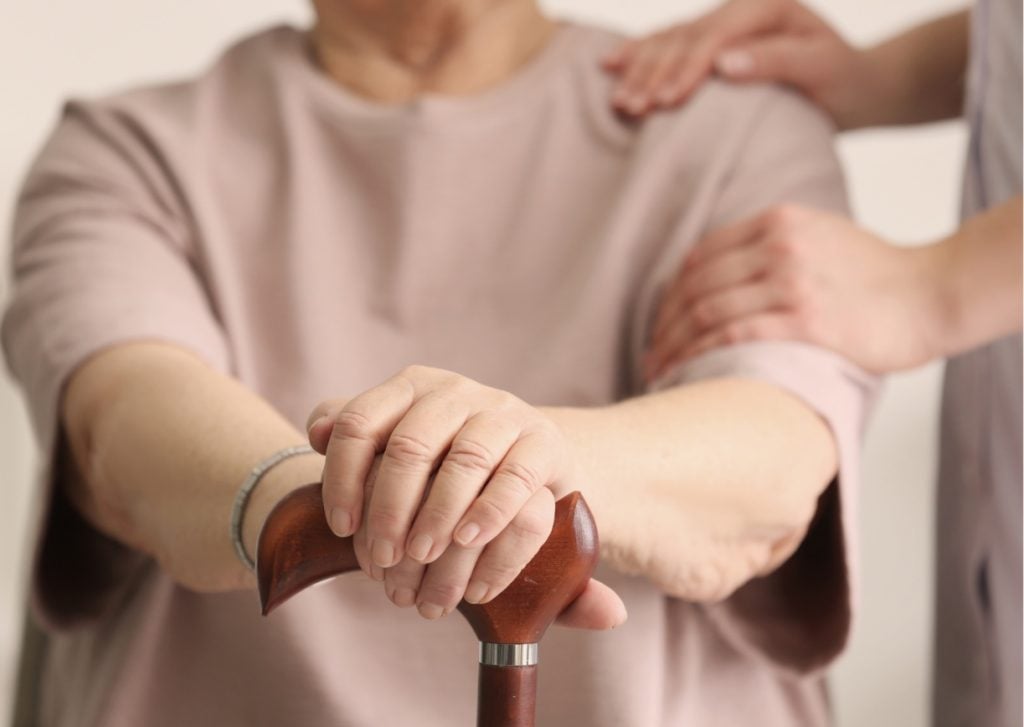 LIFE BEFORE ATMANTAN
A 59 old female previously diagnosed with Type 2 Diabetes, and hypertension came to Atmantan and also had a history of second-degree burns. She was looking for a place to recover from her constant aches and pains and the difficulty that she faced while carrying out her day-to-day tasks or even walking. While here she also wished to address her GERD.
HEALING JOURNEY AT ATMANTAN
At the time of admission, she was under medication of proton pump inhibitor daily (Antacids). Upon her Doctor consultation, she mentioned complaints of severe acidity, along with moderate to severe lower back pain, such that she was unable to even walk 10 steps continuously! Post the diagnostics and consultation, she was put on a 7-night Restorative Physiotherapy Retreat. 
She was prescribed a low carbohydrate diet, which was also a healing bland diet enriched with dietary prebiotic supplements. She was also made to deworm during her stay and was started on supplementation of Atmantan Naturals' Gastro Care (For gut health and acidity), Digestive Enzymes (For gut nutrition and health) and Boswellia Max (for combating inflammation and joint health).
The guest also underwent body therapies that addressed her stress build-up along with those that addressed the local pain areas and alleviated her muscle stiffness. All this was in tandem with pressure point healing and physiotherapy intervention to mitigate her lower back pain, as she also wanted to know how to treat lower back pain.
She also had an in-depth postural assessment right on day 1 to understand the nature and severity of the pain, and this was subsequently monitored daily.
HER TRANSFORMATION | RESTORATIVE PHYSIOTHERAPY | 7 NIGHTS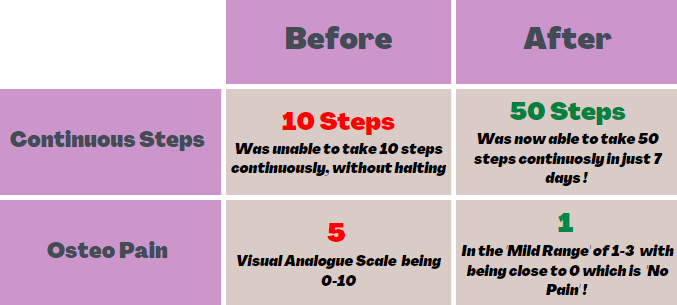 Please Note: These results may vary depending upon body type and pre-conditions.
The lifestyle overhaul worked; At the end of the stay of just a week, she was able to walk more than 50 steps in a continuous manner (without halting)! Her pain had significantly reduced and all the symptoms of GERD such as pain behind the chest bone, burning sensation, acid taste in the mouth, difficulty swallowing etc. had all significantly improved after the 7 days of her retreat programme. 
The physiotherapist had monitored the postural assessment since her first day using the visual analogue scale and, as per this scale the pain on her last day had reduced from 5 to 1!
Also due to the pain in the lower back, the compensatory shift of body equilibrium to the right side that she had been suffering from had also improved by the end of the stay, such that her equilibrium and muscle balance had now reached near normal!