Case Study: How a 65-year-old Improved Gait & Balance Post Surgery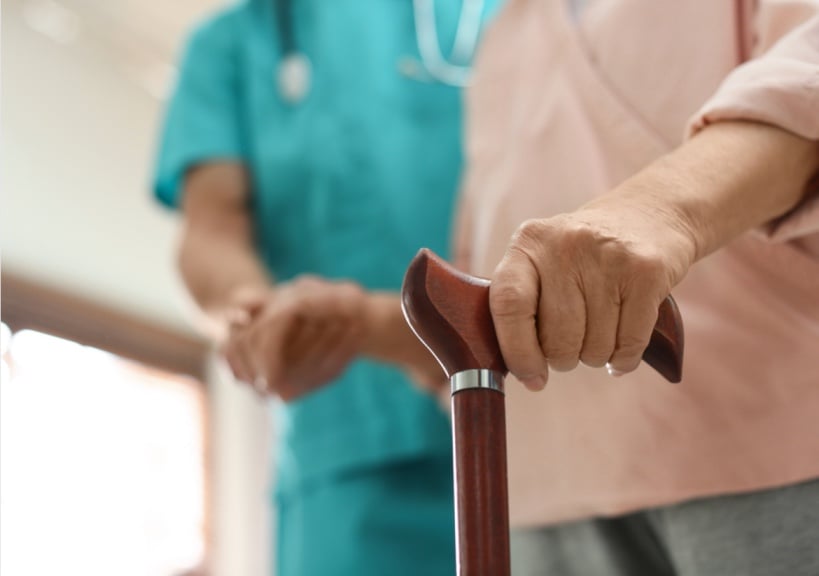 LIFE BEFORE ATMANTAN…
This 65 year old repeat lady guest came into Atmantan post-surgery having recently gone through a Total Hip Replacement of the right hip. Post-surgery she was suffering from hip pain, a slight limp and restricted hip mobility.
As part of our initial screening, this 65 year old underwent detailed tests on postural analysis, neuromuscular coordination and range of movements. Being a sports person, she was also very determined and goal oriented.
HEALING JOURNEY AT ATMANTAN…
Being a Golf player, she wanted to get into good shape while correcting her limping and pain as she was unable to play or bend to lift the ball etc. She checked in for a 14 Nights customised Restorative Physiotherapy Programme.
While at Atmantan, she worked actively on weight loss as well, (having gained some weight post-surgery), as she participated in Aqua activities, stretching, and yoga sessions. In the rehabilitation sessions, with the help of isometric exercises and resistance training, the doctor focused on muscle strengthening. She was put on an anti-inflammatory diet along with Naturals supplementation of Natflam 6 (Anti-inflammatory & pain relieving), Boswellia Max (Reduces pain and swelling in the joints), Fat Blazer (For improved metabolism) and Pro-Collagen (Improves skin, bone and cartilage health).
HER TRANSFORMATION | RESTORATIVE PHYSIOTHERAPY | 14 NIGHTS
Over the 2 weeks, her active movement, partial mobility, and balancing/standing for a longer duration improved considerably along with a weight loss of 8 kilograms!
At the end of her stay, she was more confident in her gait and in performing the daily living activities; She could now even comfortably stand for longer, with significantly reduced limping as well! Her greatest personal achievement was that on her return home, she resumed playing Golf (initially under supervision and later on her own) and subsequently upon regular practice also went on to win the match!