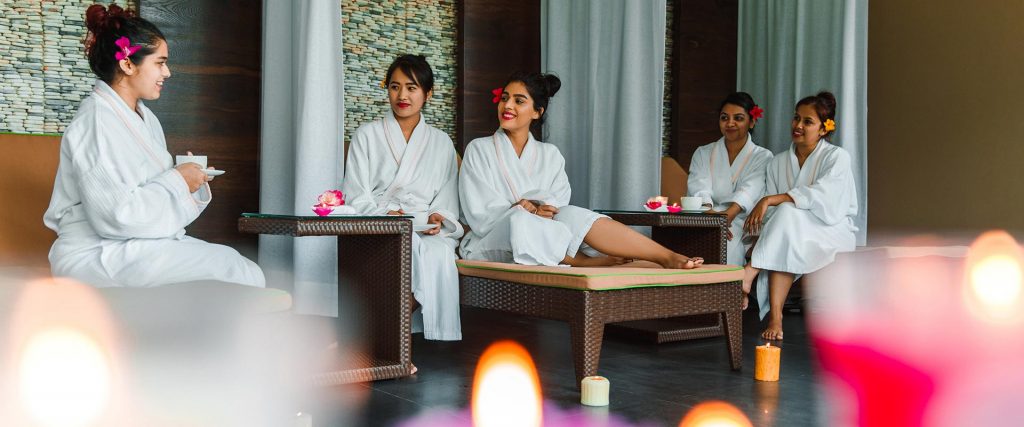 Finally head out for that elusive time-for-me-to-get-glowing vacation, as you stand at the edge of your bachelorette days…
A calendar packed with dress fittings, venue hunting and menu tasting can leave a bride-to-be totally exhausted. Add to that the pressure of looking her radiant best on D-day. Often the strain and anxiety makes the coveted 'glow' an elusive goal and it's no wonder then that the new-age brides are swapping salon appointments with serene wellness retreats to nourish their mind and body. Embracing the 'beauty from within' movement, brides now realise the significance of taking the crucial me-cation before the big day to soothe their nerves, detoxify their body of toxins and hone that repressed glow from within.
"As you commit to your partner, never forget that love of the other begin with love of the self… Prioritize yourself, take that 'me time' and center your own body, mind and soul!" says Sharmilee Agrawal Kapur, co-founder of Atmantan Wellness Centre, Mulshi (near Pune). A sprawling 42-acre property overlooking the Mulshi Lake, the resort has its abode on a unique crystal hill and integrates traditional Indian healing practices with international fitness techniques.
Here a team of certified experts in naturopathy, Ayurveda, nutrition and fitness help design customized programmes keeping in mind the fitness, health and beauty concerns, body type, and lifestyle goals. Be it indulging in a massage, attending a meditation, sipping herbal potions at the restaurant or simply observing the sunset from their open-air amphitheatre… everything here works towards bringing you closer to your inner self.
Away from the madding crowds in the city, this pristine retreat has guests explore the various wellness disciplines along with indulging in extensive western and traditional Indian therapies. With the use of pure, essential oils only, one learns to lie back and mindfully indulge in western massages, oriental acupressure, aromatherapy treatments, holistic anti-ageing facials, purifying body polishes, cocooning wraps and even the Pranic chakra scan and cleanse. Even the hydro rituals here, such as hammam, vichy shower and the indoor salt pool, all work towards aura-cleansing and transformation.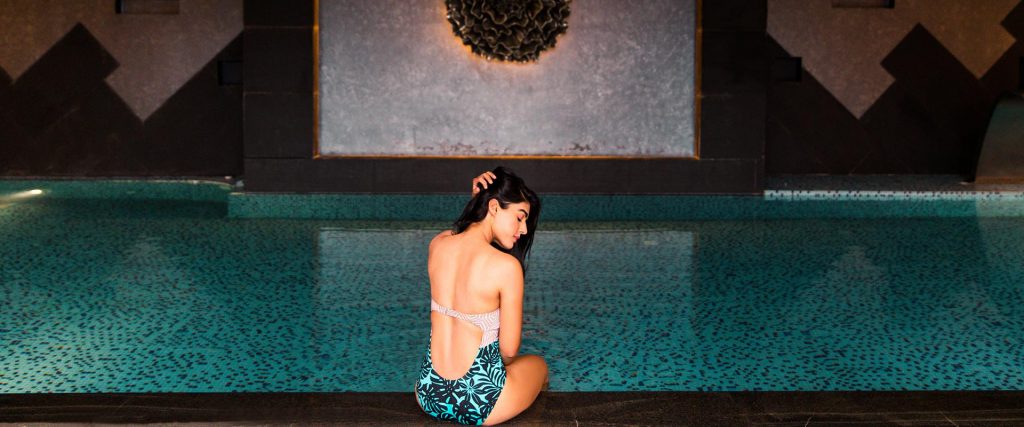 "When the mind is at rest and body is rejuvenated, it shows on the skin as well. Our aim is to give our guests a 360-degree wellness experience that doesn't just knock off years from their faces, but gives them that #nofilter radiance," adds Sharmilee who is also a Pranic healing practitioner and believes that anti-aging is the by-product of a true wellness lifestyle. Infact even the cuisine here is organic and tailored to guest needs, while being sans refined flours, sugar and excess salt. The exquisite spa cuisine here is nourishing, sumptuous, even as it flushes out toxins.
This wellness retreat has you return home richer in health, wiser about yourself and happier in spirit… this me-cation truly relaxes, renews and rejuvenates. You can now enter the new phase of your life at your confident best; after all if you feel good… you will always look good too!