Imagine if I offer you to give up 30 mins of your morning time in exchange for a magic pill…the pill improves your learning capability, reduces your anxiety and stress, improves your mood and generally makes you a better version of yourself for the rest of the day! Will you take my offer?
……. Well, what I have just described is the reason why you should exercise!
I have been inspired to exercise from an early age and now as an Ironman Triathlete, I am still motivated to do it not because I want to stay thin. I do it because it helps me in so many ways….it makes me feel energetic through the day, helps me improve my focus, keep me in a positive mood and give me a good sleep. Not only this, I know that this is helping me with healthier body composition. I strongly advocate that exercise is the solution for a lot of things that go wrong in our body including aging. If you want to look and feel young, you need to exercise.
Incidentally, many of us might not know this – Inactivity is bad for us. People who sit for long times without movement have more risk of dying like people who have a bad diet or those who smoke.
Read 7 quick & easy desk stretches for office workers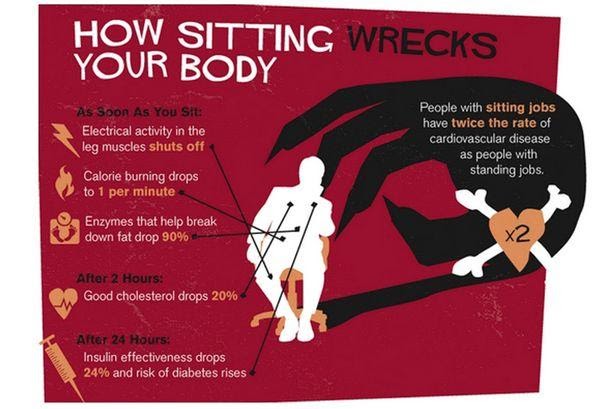 Graphic Credits – efa.cymru
Why is it Important to Be Physically Fit?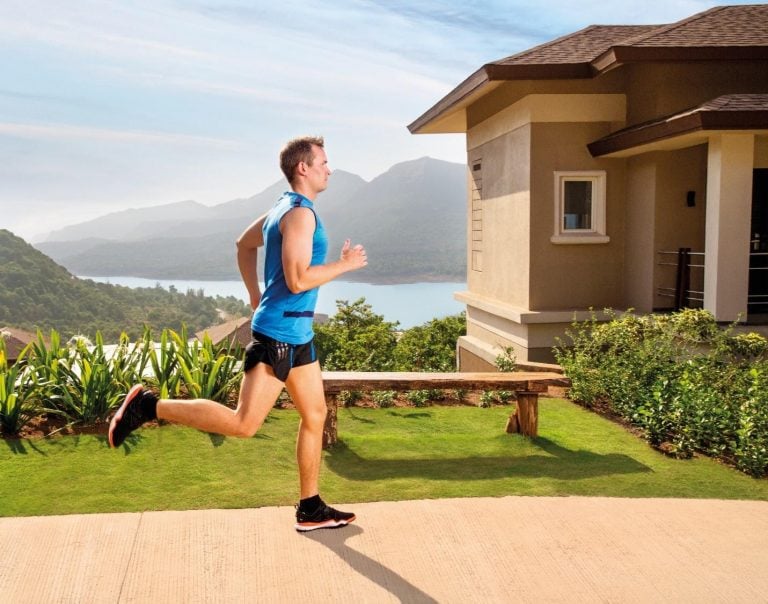 Being healthy is directly linked to being physically fit. Regular physical activity helps ensure that people maintain optimum weight which reduces their chances of developing any cardiac or heart-related diseases. Being active also improves the overall mental state of an individual. A mentally and physically sound person is also able to navigate better through the rough weathers of life.
How Can You Become More Physically Fit?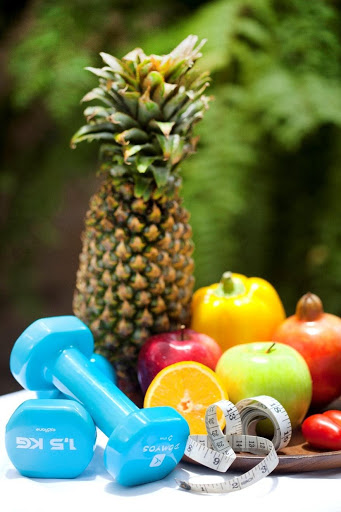 This requires a slight change in lifestyle.
Here are 3 lifestyle changes that can help…
Replace Junk food with healthy alternatives
Enjoy your exercise. Workouts should be fun; one shouldn't suffer to stay fit
Control what you eat. This allows the body to naturally detox and become stronger
Being fit requires regular physical activity and changes to the diet. Controlling what you eat, even if temporarily, allows your body to detoxify itself and become stronger. Exercise is not about going to the gym daily and having a regimented schedule…it should be about having fun and playing. Participate in dance classes, do Yoga, play tennis/cricket…cycle swim. Walk, dance in your own house! Choices are plenty.
Studies have documented that the side effects of exercise include improved sexual function & changes in gene expression (this means that if you are healthy, you can pass your healthy genes to your offsprings…there can't be a better gift than this!) 
Fitness Challenge at Atmantan
Is your idea of a vacation sitting by the poolside and waiting for the next over-sized meal and drink to come to you? Think again – a fitness holiday, (where exercise, nutritious food and relaxing spa therapies are the focus of the trip) will be more fun and beneficial to your health.
This first of its kind retreat in India has been designed by me. The objective is to help you improve your level of aerobic fitness or give a kick start on starting a new healthier and fitter lifestyle.
The minimum duration of this retreat is 5 nights retreat and starts with a Consultation with a Wellness doctor and a fitness expert. This consultation helps us to understand your goal and your current lifestyle habits and nutrition. Any health issues will be noted and considered while planning fitness programs. The consultation will be followed by analyzing your Body Composition Analysis (BCA) using Body Impedance Analyzer.
Body composition is the measurement of body fat in relation to lean body mass. It plays an important role in health and nutrition assessment. Data has also proven that body composition is directly linked to health. People generally consider fats to be bad for health which is not true, for good health and longevity one must maintain a normal level of body fat. However, Chances of cardiovascular disease, diabetes etc. increase exponentially when once body fat is in excess in relation to lean body mass. Body Composition Analysis fosters early detection of an improper balance in your body composition, which allows for earlier intervention and prevention. BCA provides a measurement of fluid and body mass that can be a critical assessment tool for your current state of health. Improving your BCA measurement, or maintaining a healthy BCA measurement, can help keep your body functioning properly for healthy aging.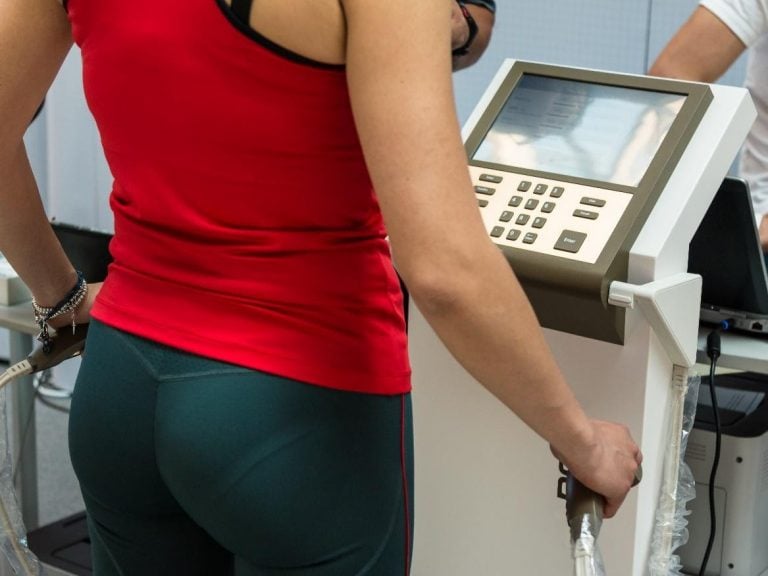 This will give you a good insight into your muscle mass, fat mass and water mass including the segmental analysis where you can see how fat and muscle mass have distributed on different parts of the body.
After body composition analysis, the Physiotherapist will take you to the Postural Assessment. This is an important part of making the customized program as the physiotherapist can see if there are some postural issues that should be considered during exercises or in normal daily life. Also, this assessment is used to determine whether some muscle groups are weaker than others. A physiotherapist can also recommend another session called Postural Integration where they focus rehabilitation of any issues you may have in joints or muscles.
Nutrition is an important part of the Fitness Challenge. At the dining pavilion, they will serve only healthy nutritious food. Most of the ingredients are natural and local. In this retreat, they will make sure that you will get the right amount of carbohydrates, fats, protein, minerals and vitamins from the nutrition depending on your activity level and exercise programs.
During the course of your retreat, we will measure the Resting Metabolic Rate (RMR) using the state of the art and advanced Cosmed FitMate Pro. For the duration of this process, you will be wearing a breathing mask while resting for around 15 mins. RMR is the daily number of calories burned to maintain vital body functions. This helps us in planning your diet plan.
Next, you will have the Aerobic Endurance Test to measure your Vo2 Max. VO2 is how much oxygen you can burn per minute and in fact, there are many studies that correlate VO2 Max to mortality. Lower your VO2 max, the higher your risk of early death. In this, you will be wearing breathing ask while walking and running on a treadmill with an incline. VO2 can be increased gradually by following a fitness plan consistently.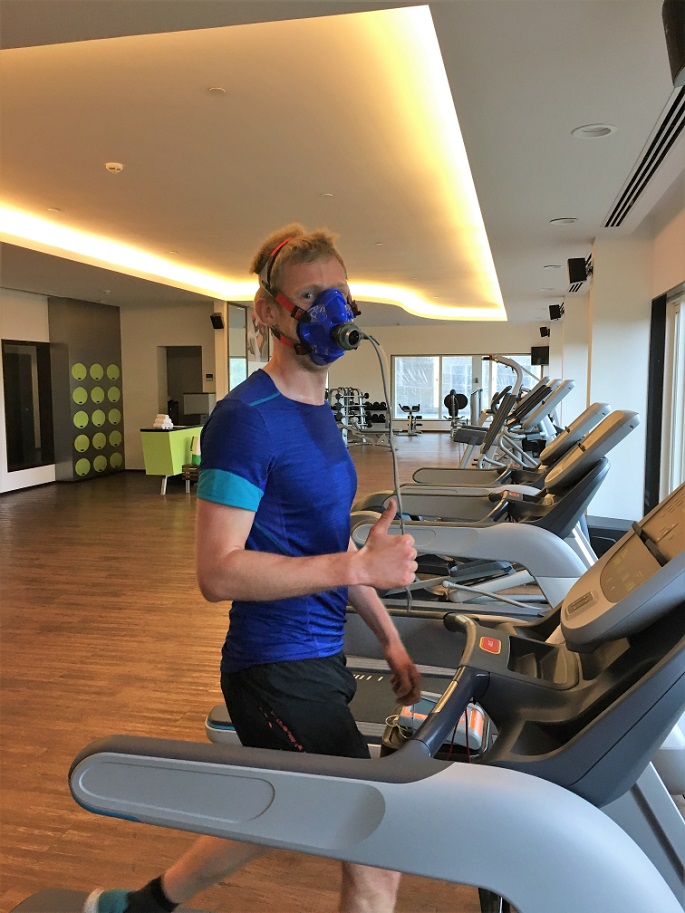 "I believe that fitness enhances all positive aspects of life. We are a constantly evolving species and pushing your fitness to higher levels promotes evolving in a healthier and happier direction. We learn by stepping outside the norm and challenging ourselves on a VO2 max test is a great way to do this"
On Fitness Challenge the fitness team will cater to your exercise plan that can consist of activities from yoga and dance classes to water exercises and Functional HIIT (High-Intensity Interval Training). Group activities will go on the whole day and you will have Personal Training as well. Personal Training options vary from TRX suspension and TRX Rip Training to Functional Circuit Training and Body Weight Exercises. During your stay, you can also improve your endurance level by doing Spinning Workout or Hiking to the mountain top that has about 250m elevation from the resort.
To maximize your relaxation and recovery between the activities, you will be having a wide range of treatments that includes deep tissue massage, aromatherapy and Ayurvedic treatments.