Physiotherapists are professionals who know how to stretch muscles and are qualified to treat disease, injury, or deformity by physical methods such as massage, heat treatment, and exercise.….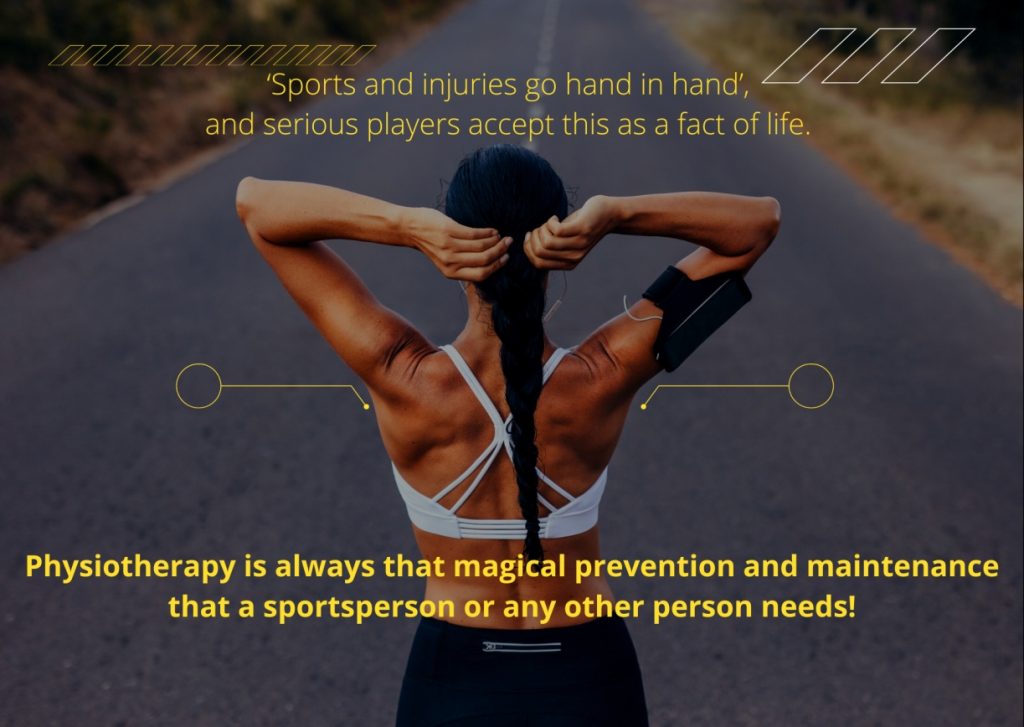 At Atmantan Wellness Centre, we believe that Physiotherapy crucially improves your quality of life. Whether you love a regular game of gully cricket, team up with friends for a weekly game of football, or are training for the next marathon or triathlon, you are qualified as a sportsperson in your best ability and as per the time invested by you on the said activity.

But, do you have a physiotherapist who studies your body and recommends a tailored exercise routine?
At Atmantan, we offer structured programmes to improve your spinal health, which will keep you injury and pain-free as orthopedic-related conditions and certain neurological-related conditions can be treated with timely physiotherapy. (The popular treatment programmes we offer are for osteoarthritis, ligament injuries, sports injuries, post-surgical rehabilitation, joint instabilities, restoration of muscle and joint functions & chronic musculoskeletal conditions.)
IF you don't think you need Physiotherapy, then this article is for you. Let's take a look at some of our most loved sportsmen and athletes across the world…
– In January this year, during the second Test match between India and South Africa in Johannesburg, India's favourite cricketer and Indian Test captain Virat Kohli was ruled out of the game due to an upper back spasm. Kohli is considered one of the fittest players in the game.
In 2017, he suffered a shoulder injury after landing heavily on his right shoulder during an India-Australia series. And in 2018, a stiff back kept him from missing a game in the third and final T20I game of the series.
– Golfer Tiger Woods played for the USGA Open without consulting a surgeon after having an arthroscopy, and hence ended up enduring knee replacement surgery followed by months of rehabilitation.

– Basketball legend Kobe Bryant had suffered major Achilles Tendonitis during a game in 2013. He had to go through surgery and six weeks of physiotherapy before he was back on his feet!
And yours truly, who has largely remained injury free throughout the last 10 years of intensive endurance sports by following regular physiotherapy programmes, also succumbed to severe muscle spasms just as I started to ignore the basics. Read on to know the simple & avoidable mistake that I made.
Point being, just like the pros on top, even I eventually needed a physiotherapist to heal me, and so do you!
How did I fix my injury?

It took a lot of physiotherapy, yoga and some acupressure to give me relief and finally fixed my injury. Each of these therapies was done under expert guidance and on most days, exercise was customised based on my feedback on the affected muscle group. It did take me down, and I never anticipated that this would last for 15 months (which was a long time for me). However, I could see the gradual improvement in my range of motion and reduction in pain and that kept me motivated to keep working on it.
What I added to my schedule?
On most days before I walk out of the bed in the morning, I do low-intensity stretches for my calves, hams, glutes and back. This takes me just 5-7 mins but after this, I spring out of the bed and this lays a solid foundation for the rest of the day.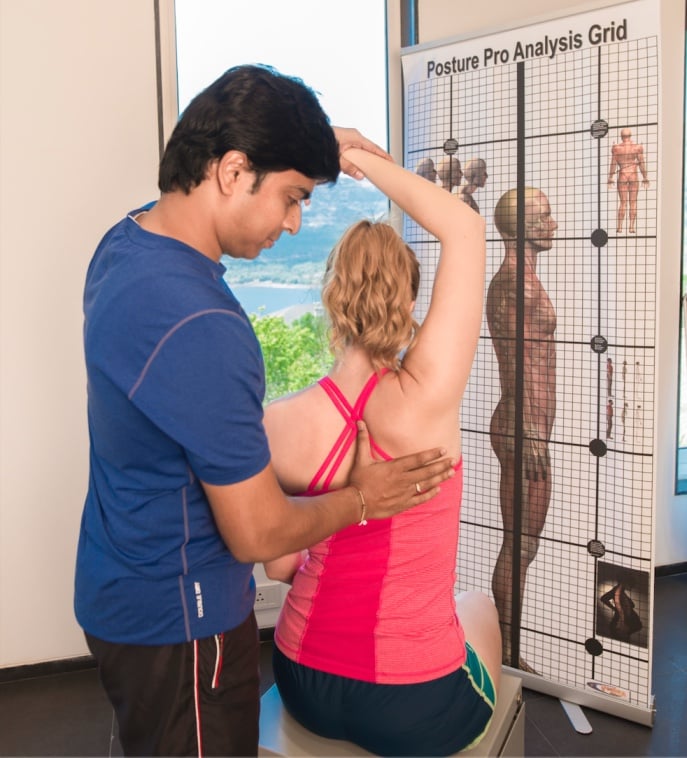 You can start with understanding your injury…
When you are exercising and training regularly, injuries are inevitable.
There are multiple causes of an injury: overuse of muscles, improper use of muscles, improper warmup, impact from equipment and improper technique are a few to be named.
Sports injuries usually have to do with the musculoskeletal system, the most common are…
Muscle Strains happen due to the stretch, pull, tear or rip of a muscle. Depending upon their severity, muscle strains are divided into three types (Grade 1-3). All three grades involve some restriction upon movement and require proper rest to heal.
Ligament Tears are a result of an extreme, forceful movement. Even minor tears require up to 6 weeks of healing. The anterior cruciate ligament (ACL) is one of the major stabilising ligaments of the knee. ACL tears are very common sports injuries but require a healing period of 6-9 months and in very severe cases, surgery.
Tennis Elbow occurs due to inflammation of the tendon joining the forearm muscle to the elbow. It is common while playing racquet sports. Tennis elbow is a medium-term injury and resolves within a few months but a severe injury can stretch the healing period to almost 2 years.
Achilles Tendonitis is the painful inflammation of the Achilles tendon, the largest tendon in our body. It is necessary for every sort of locomotion so Achilles tendonitis can restrict the complete movement of an individual. The healing time ranges from 6 weeks to a few months.
All the above injuries really slow down a person and can have long-term detrimental effects. Especially for sportspeople, these injuries can be life-altering. Physiotherapy can help reduce the long-term effects and help you bounce back in record time. Physio is not only helpful for these but it also helps people with neurological disorders, restore movement! In addition to that, it can also help correct faulty movement patterns and improve the overall quality of life.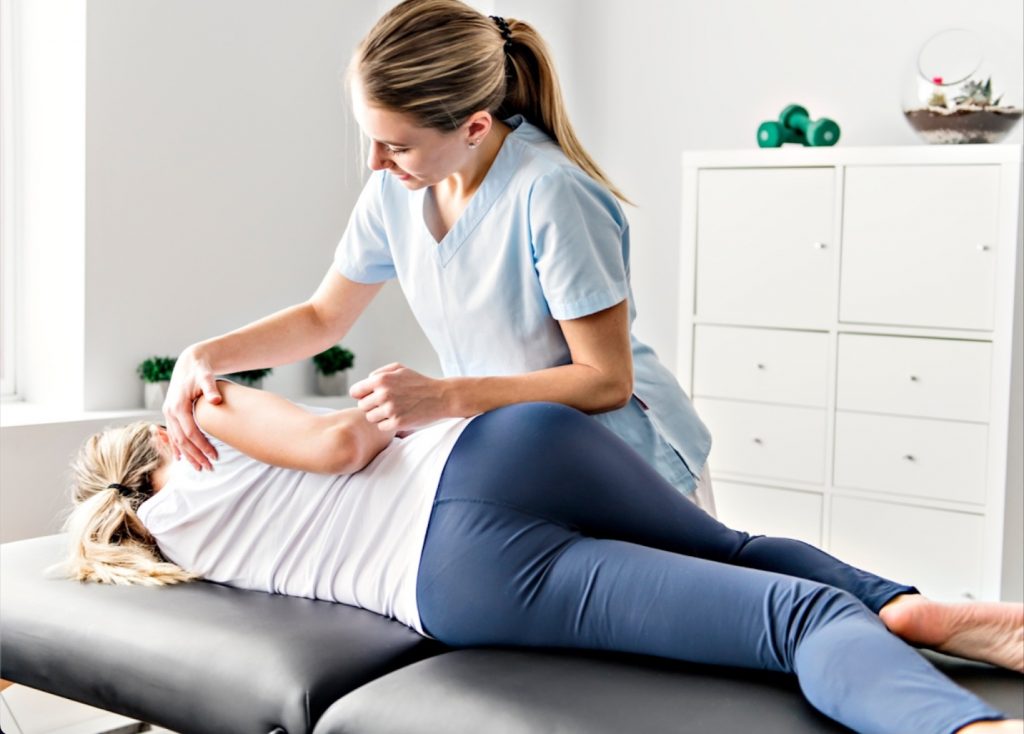 Go the extra stretch

A warm-up and a cool-down are the most integral part of the exercise routine. It keeps the muscles flexible and strong. Be careful while doing it by yourself, doing it incorrectly or doing it in a hurry, as you may risk over-stretching or wrongly stretching a muscle and end up with a strain. For example: I for instance have a routine I follow daily, where I start with stretching the hip flexors, glutes, IT band, hamstrings and muscle groups. Pre workout these are easy stretches & post workout these stretches are slightly more extensive.
Physiotherapists are professionals who know how to stretch muscles. They can guide you with the correct techniques which can prevent future injuries and pain. You can always learn the routine for your stretches from a physiotherapist.

'Sports and injuries go hand in hand', and serious players accept this as a fact of life. But, the idiom – prevention and maintenance is better than cure has also never been truer than when it comes to sports injuries; Physiotherapy is always that magical prevention and maintenance that a sportsperson or any other person needs!
Athletes put their bodies through regular, vigorous training to give their best performances. Taking time to cool off is imperative. A sports injury can have a lifelong effect if left ignored and factually shortens the play time of a sportsperson.

Actually for everyone, whether it is participating in a corporate cricket match on the local level, training for a marathon, or an international triathlon, our best advice will be to adopt physiotherapy sooner than later for general physical upkeep.

At Atmantan, we will not only help you get back on your feet physically, but we will also aid your mental growth with well-researched wellness programs. Our qualified trainers and doctors will curate personal programs and diets to ensure faster recuperation. Our experts range over a broad expanse from Ayurveda, Pranic Healing, Naturopathy and Yoga to Acupuncture, Counselling, Fitness and Functional Medicine and will ensure all-rounder growth and development.
A true sportsman is the one who accepts the fact that prevention and maintenance go hand in hand!