"I will not let age change me…… I will change the way I age"
The quest for youth is rapidly obsessing men as much as women, and business people as well as stars. There is a lot of competition and older employees start getting insecure when they see younger men & women coming up, and focus on their looks to match up to their younger colleagues. A single sitting with a Leading cosmetologists and dermatologists can cost up to Rs 75,000/- for procedures like botox, fillers, laser facials etc.
Picture credit – https://cambodiaacupuncture.weebly.com
Are cosmetic surgeons are losing their famous clients every day? Well it looks like that they are since Cosmetic Acupuncture has caught the attention of more people who want to slow signs of aging, but don't want to undergo surgery or to inject chemicals or any side effects. People are over hauling their entire lifestyle so that they avoid going on the operating tables. Jennifer Aniston, Gwyneth Paltrow, Robert Downey Jr, Jim Carrey, Madonna, Alicia Keys and a lot more celebrities across the globe are all indulging in Holistic Facial Rejuvenation and cosmetic acupuncture. And many of them like to brag that it's part of their beauty routine and they even post it on social media.
Cosmetic acupuncture/Natural Facelifts is a virtually painless, holistic, non-surgical and risk-free method to erase years off of the face. Based on the principles of Traditional Chinese Medicine, it helps the whole body look and feel younger by addressing the physical, mental and emotional patterns that cause disease and contribute to the aging process.
The use of acupuncture to slow down the visible effects of aging began in China in the Song Dynasty (960-1279AD) and has since evolved into a specialized practice known as "Chinese Medical Cosmetology". Used for centuries, Acupuncture reduces or eliminates fine lines, wrinkles, puffiness, sagging and discoloration of the face while simultaneously supporting overall health. In general, it may erase as many as five to fifteen years from the face after just a couple of treatments. Cosmetic Acupuncture tighten pores, improve muscle tone and dermal contraction, increases collagen production and affect its distribution over the facial skin. Moisture in the skin and evenness of skin color will be balanced by increasing local circulation of blood and lymph to the face. The stress signs evident on the face will be reduced.
Treatment involves the insertion of tiny acupuncture needles into specific areas of the face, ears, neck, hands, feet, and legs to affect changes in the face as well as the whole body. On your first visit, the Practitioner discuss your overall health history, including any physical, mental or emotional issues in your life that you feel you want to work on.
CONCEPT OF ACUPUNCTURE – BEAUTY COMES FROM WITHIN
The principle of Facial Rejuvenation Acupuncture is that beauty comes from within. We look at your internal well-being to decipher what's going on. From the inside, we will make that change, and it will be reflected on the outside.
If you are aging in a way that looks and feels unhealthy then it is possible that there is a fundamental, constitutional imbalance that is causing you to age in the ways that you are. The effects of Facial Rejuvenation acupuncture are not confined to the face but other physical symptoms you may be experiencing will also improve. Treatments can improve hormonal balance; delay the graying of hair and hair loss associated with aging. You may notice you have a better quality of sleep and increased energy. It will improve your digestion and metabolism and strengthen your immune system.
Read how a sleep retreat can help you beat insomnia & poor sleep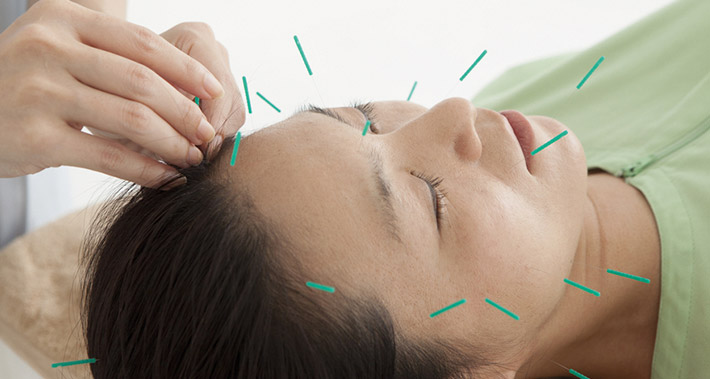 CUSTOMISED TREATMENTS
Each cosmetic acupuncture treatment is individualized according to how each person is aging. No two people receive the same treatments because each person's aging process is unique. Acupuncture points are chosen based on an individualized diagnosis according to the principles of Chinese medicine. A diagnosis is drawn by examining constitutional health issues and any symptoms you may be having. Thus, the treatment is an overall rejuvenation of your health as well as your appearance. On a physiological level, acupuncture has been shown to increase circulation of blood and lymph throughout the body. Increased blood flow can balance out skin color and can help to maintain healthy skin and muscle tone. By increasing lymph flow, buildup of noxious elements in the skin can be eliminated by the body. The needles inserted into the face affect collagen and elastin production and its dispersal. Collagen is a protein produced by our bodies that is responsible for our skin's durability and resilience. Elastin is responsible for the elasticity of our skin. Sun exposure and aging degrade and decrease the production of our collagen and elastin. Acupuncture helps to stimulate the body's natural processes of cell reproduction and growth. Though Facial Rejuvenation acupuncture can sometimes be referred to as an "Acupuncture Facelift," it is more than just a cosmetic procedure; it brings out your innate beauty and radiance.
The needles near the eyes stimulate blood circulation which works on the discoloring or puffiness of the skin under the eyes. In fact, one of the major benefits of acupuncture is that it promotes blood circulation in general.
Facial acupuncture starts working right away and you may see the results very soon, but I recommend a minimum of 3 to 5 treatments for best results. After the needles are inserted, you lay relaxed for 30 to 40 minutes. After the treatment is over and the needles are removed, there is no bruising or red markings – and nobody can tell you had an acupuncture facelift treatment.
With cosmetic facial acupuncture you obviously cannot change the shape of your face or the size of your nose. This can only be done with surgery. But if your main concern is to reduce your wrinkles and have a fresher and radiant face, without going under the knife or getting injections of harmful chemicals, then cosmetic acupuncture is the most trusted way to go about this.
BENEFITS OF NATURAL FACELIFTS
Collagen
Collagen is found in the dermis layer of the skin. Collagen forms the structure in which the epidermis layer (the top layer) of your skin rests. Over time, collagen production can decrease, which breaks down the foundation of the skin giving the skin a tired, lusterless look. Cosmetic Acupuncture stimulates collagen production by needling the dermis layer allowing your skin to produce more collagen. Also, by needling certain acupuncture points, the body can produce more collagen.
Wrinkles and Sagging Skin
There are two major ways the skin around the neck, head and face can age. The facial muscles can either become tight or they can go to sleep. When a muscle becomes tight there is a blockage of Qi and blood circulation. The needles break up the tightness while at the same time promoting Qi and blood flow. When the muscle atrophies, it weakens and loses its tone. The muscle becomes dormant which weakens the skin and also creates stagnation. Cosmetic Acupuncture can wake up the skin, stimulating and strengthening the muscles. The skin is revitalized by increasing blood, oxygen and Qi flow to the muscles.
Pigmentation
Discoloration of the skin is another sign of aging skin. Some people without wrinkles will show signs of age due to skin discolorations. External damage to the epidermis and dermis layers and an imbalance of hormone production of the endocrine system are the common causes to pigmentation and discoloration. Acupuncture can help heal skin damage such as sun spots and repair cellular damage and stimulate growth of new cells. Pigmentation due to hormonal imbalance can also be addressed. The treatments will allow the body to balance its endocrine system, normalizing hormone release and function.
Acne
Cosmetic Acupuncture for facial rejuvenation can also help fight acne. Acne is caused by a hormonal imbalance and sometimes bacterial infection. Acne is problematic not only because of the appearance, but because of excessive production of facial oil, retention of dead skin cells and blocked pores. Many treatments accessible today for acne burn away the top layer of skin to generate new skin. This procedure can be effective, but the side effects include scarring and loss of skin luster. Cosmetic Acupuncture for facial rejuvenation can naturally help alleviate acne without damaging the skin.
Alopecia (Hair Loss)
Cosmetic Acupuncture for facial rejuvenation can stimulate hair growth. Alopecia can occur for several reasons; immune deficiency, excessive medication, physical or psychological stress, and even traction to the hair can all cause excessive hair loss. Acupuncture applied to the local areas of the hair loss can increase blood and Qi circulation and increase the production of hair.
Puffy face
A swollen face is likely a sign of larger issues—issues that acupuncture is designed to address. If you have digestive problems, allergies, or poor lymphatic drainage, what you may see in the face is puffiness.
1st time in India
Introducing 'Cosmetic Acupuncture' for the first time in India, during the Anti-Ageing month this October at Atmantan… Here you can rejuvenate, relax and choose from various lifestyle enhancing packages that focus on detox, weight balance, holistic health, fitness, physiotherapy and more. Treat yourself to scrumptious, organic 'anti-ageing' spa cuisine, and engage in exercises and activities… all of which equip you with secrets to eternal youth!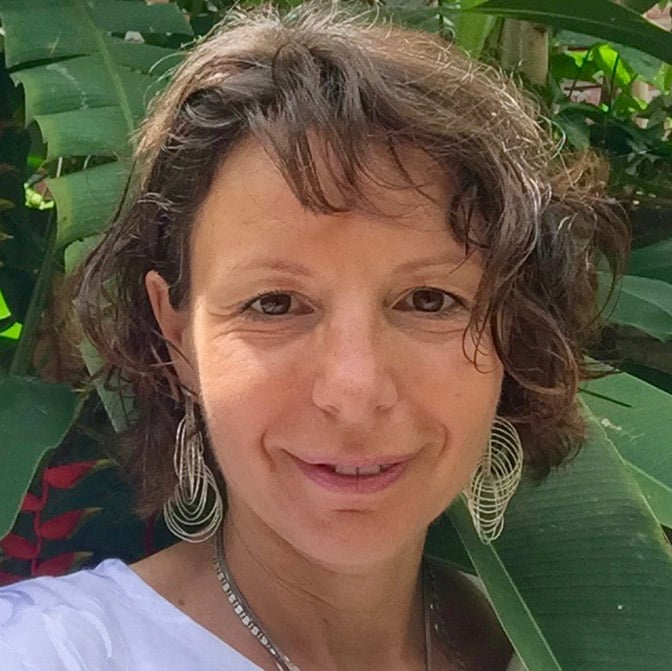 Dr. Liana Nenacheva, a MD doctor by profession and former facial reconstructive surgeon is now a Master in Traditional Chinese Medicine & Herbology. She will be available at Atmantan from October 1st, 2017 to October 31st 2017 and after that periodically on specified dates.

#antiageing #agereversal #cosmeticacupuncture #naturalfacelifts #botox #fillers #laser #SkinLightening #Skinwhitening #Skintightening #Skinpigmentation #Laserskintreatments #Skinbeautytreatments #Skindoctor #Injectablefillers #Anticellulitetreatment