Physical Fitness & Wellness Case Study | Atmantan.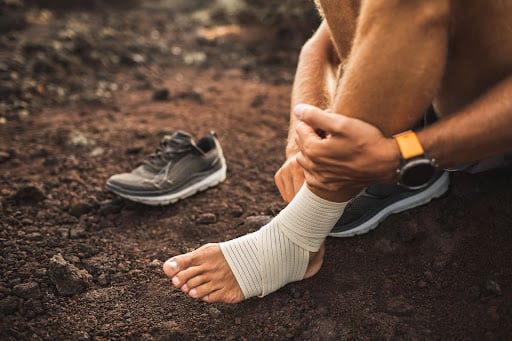 LIFE BEFORE ATMANTAN…
A 30 year old endurance athlete came to Atmantan with the motive to regain his flexibility and to ease his muscle spasm. With history of surgery of a fractured limb, which had rendered him incapable of continuing his regular workout at the intensity of before.
The muscle spasm had also resulted in compromised mobility, while fatigue and flexibility concerns had risen primarily due to disuse post-surgery. He was thus seeking admission at Atmantan to improve his fitness levels so that he could return to his regular exercise routine.
HEALING JOURNEY AT ATMANTAN…
Post the consultation, our Doctor advised him to go in for a 14 day Fitness Challenge retreat, where he would be able to regain his strength and endurance. The objective was also to ensure deep relaxation to all the muscles, and to improve flexibility with passive stretches and other aided personal fitness workouts. This was planned in combination with healing therapies and deep muscle works so as to restore full use of all the muscles.
When he came in, his leg muscle endurance score was 3 (active movement against gravity), and he was put on an intensive fitness regimen consisting of isometric exercises, strengthening, isotonic stretching, cardio and functional training, all of which focused on specific muscle groups. Besides this regime, he was also signed up for various physiotherapy sessions, that included resistance band training, and myofascial release techniques to develop resistive power to his muscles. Along with this, he was also made to take part in other fitness and holistic practices such as boot camps, aqua exercises, paddle board exercises, Pilates, spinning, cross training, stretching and Yoga.
In this fitness case study, even his diet was structured around high protein, moderate fat and low carbs. This diet was supplemented with Atmantan Naturals' SUPER ANTIOX 6 (to prevent oxidative damage), CURCUMIN+ (anti-oxidative and immunity enhancer), OMEGA 3 fatty acids (for cardio vascular health), and PRO-COLLAGEN (for skin, bone and cartilage health).
HIS TRANSFORMATION | FITNESS CHALLENGE | 14 NIGHTS
As his programme concluded on the 15th day, his body composition analysis showed an increase of 1.3 kgs in muscle mass, and his endurance muscle score had improved to 4 (active movement against gravity and resistance) from 3. He also felt his body had become more supple and he was even able to perform movements in the transverse plane! His postural scale and body equilibrium had also improved tremendously and was back to almost normal now.
Ultimately, he returned home with significantly reduced muscle spasms, and this made his body feel lighter and fitter.