Yuva Edition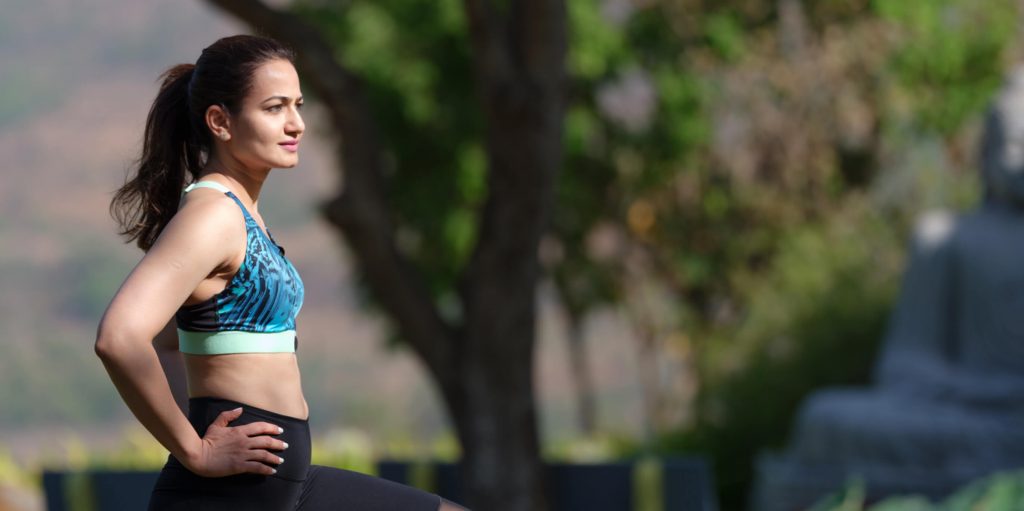 Atmantan introduces the incredible YUVA EDITION Youth Retreat, designed specifically for youngsters between the ages of 16 to 25 years. This YOUTH RETREAT is a scientifically researched fitness and lifestyle improvement retreat for Generation Z and the younger millennials. Here they are guided and supervised closely by the Doctors and wellness experts at Atmantan so that they inculcate healthy habits and lifestyle correction… All this is achieved through a tailored and transformative experience that is designed to keep the youngsters in mind!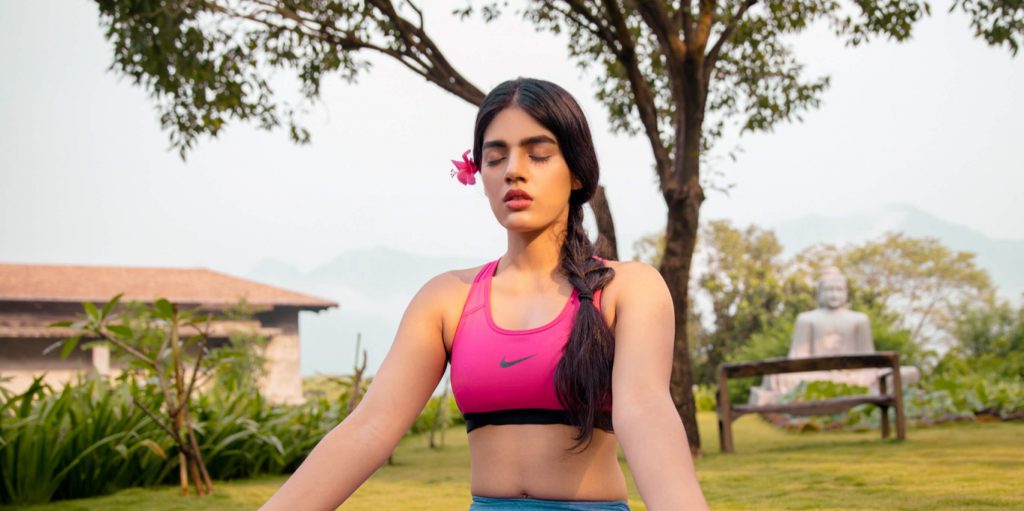 Benefits
Improved Physical Fitness
Improved Mental Health
Improved Daily Habits
Improved Posture
Gut health
Improved Cognitive and Stress functions
PARTICULARLY RECOMMENDED FOR…
For ages between 16-25 years
Obesity
Sleep Issues
Suffering from Mood swings or Irritability
Suffering from Phobias, fear or Anxiety
Unhealthy food habits
Gadget addictions
A WEIGHT MANAGEMENT & LIFESTYLE CORRECTION RETREAT FOR THE YOUTH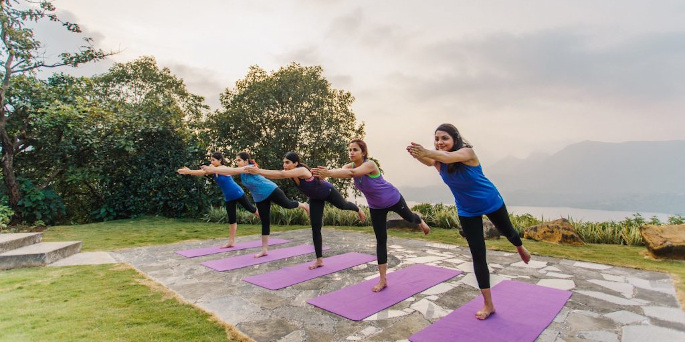 This younger generation is growing up in times of multiple choices where their hectic lives include dynamic quotients of socializing, study, work and staying on-trend… this makes their lives desirable but not necessarily one with well-being… 'doing it all' comes at a cost…
And for youngsters looking for a solution, Atmantan's YUVA EDITION Youth Retreat can help them repair the damage of a compromised lifestyle. This supervised retreat allows them to reset and reinvent themselves so that they can return back to their daily life with improved habits and as ideal versions of themselves!
The fact is that these very millennials and Gen Z have reshaped our economy in many ways, think Airbnb, Uber, OYO, etc. and we at Atmantan, as pioneers in wellness hospitality, have decided to bridge the wellness gap for this impressive lot… the innovatively designed YUVA EDITION Youth Retreat is one that helps this generation put their well-being as the top priority, instead of succumbing to the lifestyle evils of depression, stress, poor sleep, and anxiety. Atmantan is the ideal youth wellness center where our youngsters can take up healthy habits for a lifetime.
HELPS THE YOUTH CREATE THEIR OWN UNIQUE SOUL-MIND-BODY FORMULA
The YUVA EDITION Youth Retreat focuses on helping the youth optimize their lifestyle while helping them create their own unique soul, mind, and body wellness formula. This practice of lifestyle correction needs is something the youngsters can adapt to succeed in the nurturing environment of Atmantan. We promote and instill a deeper reflection of wellness in all our guests, as they practice and educate themselves on the cause-effect consequences of following an optimal lifestyle on a daily basis.
All of us these days become overwhelmed with the various pressures of life while finding ourselves go off track and falling prey to various lifestyle disorders (like obesity, diabetes, Physio misalignment & injuries, Stress & Hypertension etc.)… While these pressures & lifestyle diseases may only grow, we can and should work upon choosing to go forward in life with a strong and healthy body along with a well-balanced and nourished mind… It is the Youth of the world who will be the leaders & path-breakers of tomorrow; it is hence essential that their wellness is prioritised, from early on itself!
At Atmantan, the YUVA EDITION Youth Retreat helps reset the body, centre the mind, while nourishing the soul… it effectively brings back an optimal way of functioning; all this equates to a cumulative boost in energy, self-healing and enhanced sleep patterns in daily life… this retreat is a great way of holidaying for health, while successfully breaking away from habits of excess, may it be eating, drinking or partying!
PALPITATIONS, REGURGITATION STOPPED & GAIT CORRECTED BY SUCCESSFULLY TACKLING MORBID OBESITY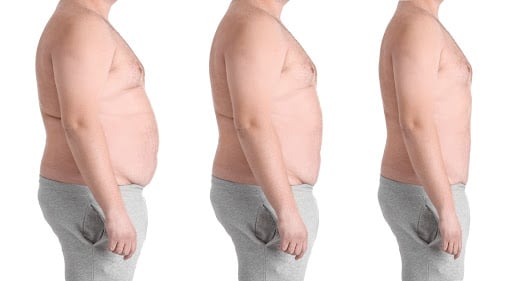 A 17-year old boy who was diagnosed with class III obesity (BMI of 40 or higher) associated with borderline high blood pressure got admitted at Atmantan. He gained weight basically due to a sedentary lifestyle and overeating.
He had also been suffering from frequent migraine attacks. Symptoms also included him feeling palpitations and breathlessness even on mild to moderate exertion, used to regurgitate whenever he had had a heavy meal! Besides all this, he also wasn't able to physically cope-up with his day to day activities. He had been suffering from these for a while, and this had now made him more anxious… he decided to finally come to Atmantan for a transformation.
On admission the Doctor ran diagnostics and learnt that his blood pressure was 138/88mmHg (Normal should be 120/80 mmHg) and his Body Mass Index (BMI) was 47.8 (Normal BMI is between 18.5 and 24.9). After taking a detailed case history, our Doctors put him on the Yuva retreat for 28 days. The clear objective was to work on improving all his lifestyle habits while also educating him on the importance of routine exercise and healthy eating practices.
During his programme, he was put on an integrated fitness regime that included activities like trekking, boot camps, HIIT, agility training, cardio exercises, swimming sessions, private stretches, personal training, along with Yoga and meditation sessions. He was also prescribed a few deep muscle treatments to manage the delayed onset muscle soreness and to improve joint mobility, along with Colon hydrotherapy. 
Besides exercises and treatments, he was put on a diet plan that included phases of low carb, moderate fat and high protein diet along with a detoxification diet. Along with all this, he was also put on NATURALS herbal supplements (Gastro Care, Omega, and Relax Aid)
 His results as expected were truly impressive.
At the end of his retreat of 28 nights, he had nearly lost around 18 kgs (Almost 650grams a day)! There was a significant reduction in his visceral fat as well, which came down from 20 to 15! His BMI was brought down from 47.8 to 42.2. There was a great reduction in his fat mass along with a decent increase in his muscle mass too. What was also superb was the fact that this overall weight loss has also helped improve his symptoms of breathlessness and palpitations. Even the migraine attacks had now significantly reduced in frequency and intensity. The brilliant turn around also came with his food cravings that were now under control, and he was satiated with his prescribed meals and the controlled portions, all of which was helping maintain his weight. Thanks to his healthier self, he was able to keep his energy levels high, and even his gait had improved.
What was truly inspiring is that his entire outlook about life had now completely changed, as he had become more confident and he had now learnt to take charge in a healthier and more informed way.